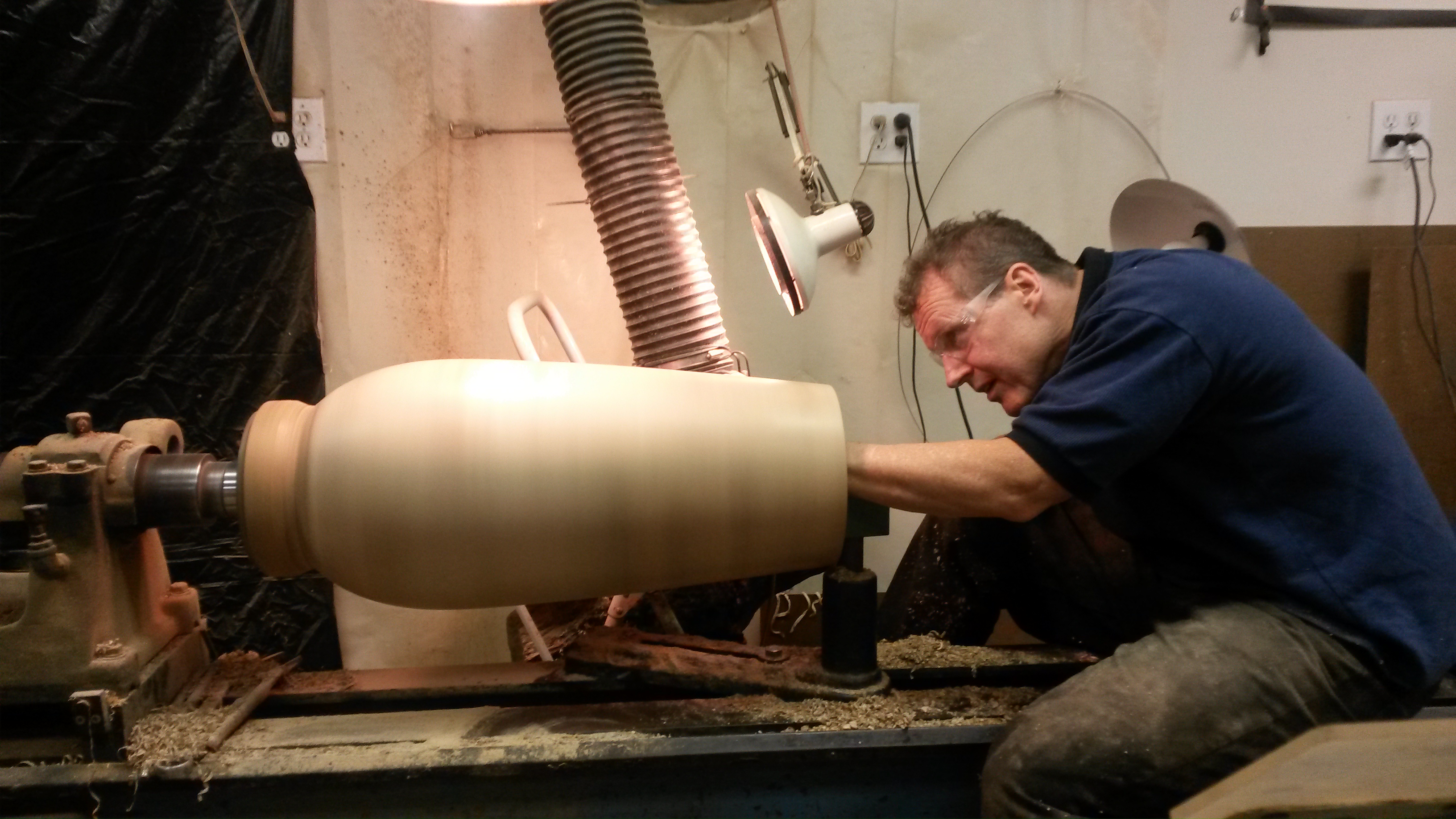 New WGNC President Chris Boerner is excited to demonstrate Turning and Finishing Techniques for our January club meeting, which is a subject near and dear to his heart.
Chris will share the knowledge and skills that he garnered over the past 28 years while working with a wide variety of woods, tools and turning methods.  As he teaches, he will also enlighten us on tips to help improve our turning as well as share interesting personal stories.
The 7pm meeting will again be at the NC State Crafts Center in Raleigh, and include a member raffle, instant gallery and critique.
During Chris' presentation we will learn about:
General safety considerations while turning and working with various woods.
Important Health and Safety considerations regarding protection from wood dust, toxic oils, spalted woods and the need for ventilation using appropriate personal protective equipment at all times, such as protective eyewear, non-slip shoes/boots etc.

Read more: Boerner to demonstrate turning & finishing techniques Jan. 12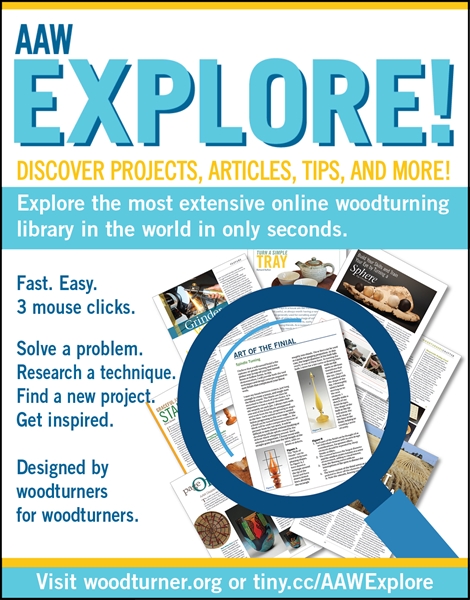 The American Association of Woodturners has just launched AAW Explore!, a new member resource that makes accessing the most extensive online woodturning library in the world, quick, easy, and customizable.
More than 2,500 items make up the collection, including articles from thirty years of the American Woodturner journal and AAW's cumulative collection of complementary publications.
Annual dues will be maintained at the current $40 annual level for 2017. WGNC can now accept your dues payment online via credit card using the online store provided with our Square account.
Dues can be paid at the November or December meetings, and are due by the January meeting. You can pay your dues in cash, by check made out to WGNC or by credit card at the meetings (there is a $1 up charge to cover processing fees).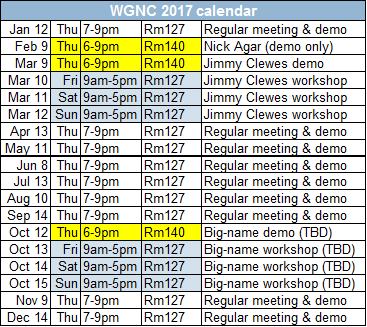 The first half of 2017 seems to be shaping up nicely, with demonstrators already slated for the next five months.
We are pleased to announce that Nick Agar will join for the February meeting demo, and that Jimmy Clewes will return in March for the meeting and another 3-day set of workshops.