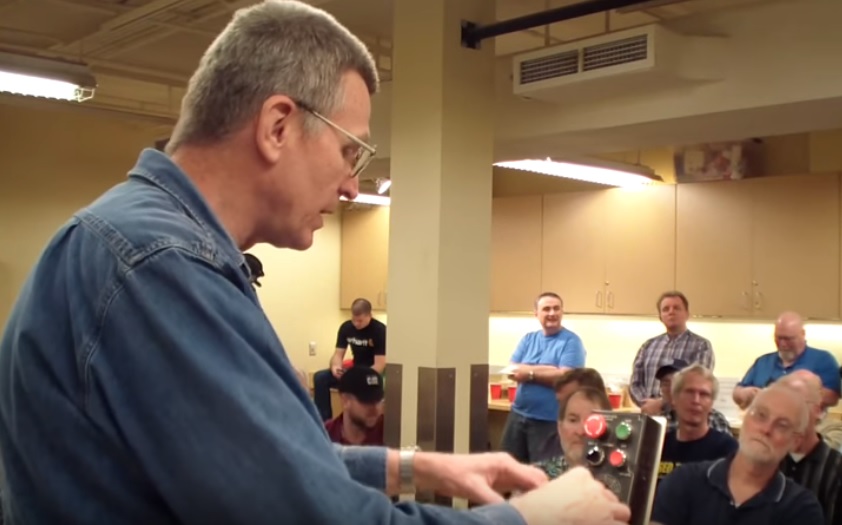 WGNC is pleased to welcome Terry Brown as our featured demonstrator for our Feb. 14 meeting. Terry 's demonstration will include of a variety of spindle turning techniques including split turnings, tool presentation, the use of the skew, and a discussion of negative and positive rake scrapers.
Terry will bring his years of experience in what promises to be a lively and informative a session filled with expert advice and tales of his personal experience from his 60 years as a woodturner.
Terry Brown is a professional turner who started turning in 1959 and has been turning professionally since 1982. He is recognized for his furniture and architectural repair expertise as well as being a recognized teacher and demonstrator. Recently, Terry provided porch posts for the reconstruction of the North Carolina Governor's Mansion.
The meeting begins at 6:45 pm and will include the usual club raffle, instant gallery and critique (2 pieces per member), and full access to the club library and tool rental program.
Some will recall his 2012 demonstration, which was jam packed with helpful tips from a professional with decades of skill and experience. If you've forgotten that demo, you can watch the video to refresh your memory.
Please help to fill empty bowls with hope by contributing to the annual Empty Bowls to Benefit Urban Ministries of Durham. Empty Bowls, to be held March 7, 2019 at the Durham Convention Center, is the signature event for the downtown non-profit agency that provides emergency food, clothing and shelter to our neighbors in need and helps those who are homeless secure a home.
Do you have a bowl or bowls that you would be willing to donate to this great cause? Last year, WGNC members donated over 20 bowls to the event.  It would be great to meet or exceed that number for 2019.  If you have an item to donate, please bring it to the WGNC meeting February 14, 2017.  Steve Criscenzo will collect the donations at the meeting and bring them to the event coordinators.  Bowls can be functional or artistic, your choice. 
New from Glenn Lucas "Mastering Woodturning Series: No. 6 The Beaded Bowl"
The Beaded Bowl is an excellent project to refine the skills of the amateur woodturner. Using wood dimensions that are readily available, Glenn takes you step by step through making this beautiful bowl.
Clear instruction will help you make this otherwise challenging piece and the skills you will learn can be applied to turning any bowl. Turning the beads is shown using two different methods : a simple scraping technique for those new to turning, and, the skilled use of a spindle gouge with minimum of sanding.
Come check it out.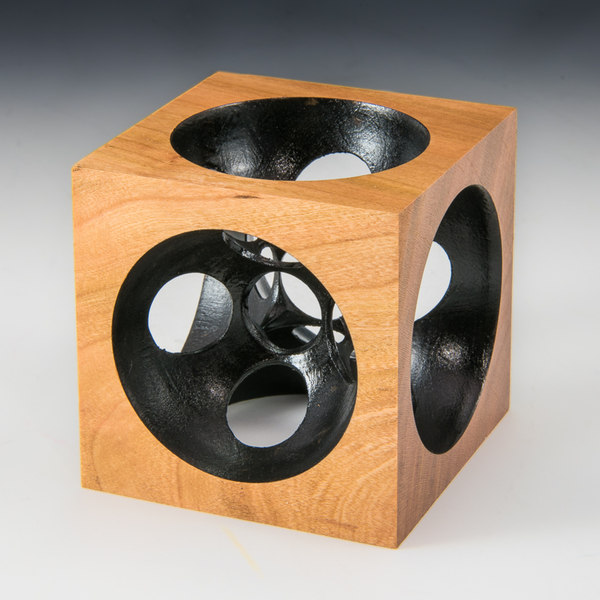 WGNC is pleased to welcome Jim Duxbury as our featured demonstrator for the March 14 monthly meeting. The meeting starting time is 6:45 PM. This was originally scheduled for September but was cancelled due to a hurricane threat.
Jim's demonstration is titled Intersecting Spheres. Quoting Jim, "this demonstration is based on the geometric principals --- if two spheres of any size intersect each other the plane of intersection will be a perfect circle.
Read more: Rescheduled: Duxbury to demo intersecting spheres March 14