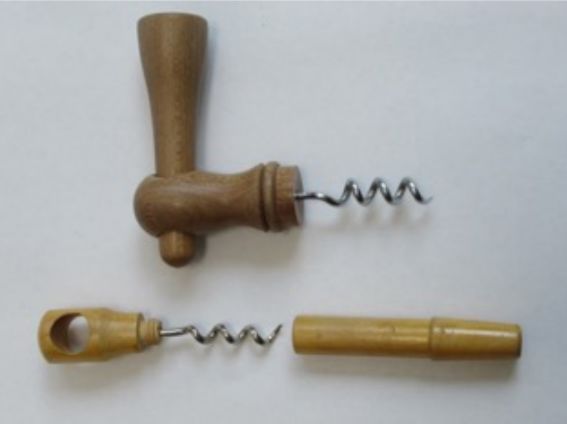 We are going to have one of our favorite local demonstrators for our Aug. 9 meeting. Alan Leland will be showing us his corkscrew box. One more reminder that the new start time is going to be 6:45 pm at the NCSU Crafts Center.  Please bring no more than two pieces to be photographed and included in our instant gallery at the break.
Alan is an internationally known turner. He is both an instructor and demonstrator, and he is very willing to share what he knows and help mentor other turners. He is going to demonstrate a couple of ways to make a simple corkscrew box. He will also explain some of the tricks and secrets to make hand thread chasing easier. If there is time, he's going to show a simple method for screw-on lids. The box is made so that it fits in a tapered hole in the corkscrew handle to make the handle easier to twist.
He has won accolades from his students and his fellow woodturners for his exceptional handouts and his ability to share his skills and techniques. Alan is able to explain the various skills and techniques required to truly enjoy woodturning with a patient and thorough teaching style. In all of his demonstrations and workshops, Alan emphasizes and explains the techniques he is using and explains the light touch and finesse required to produce his delicate turnings.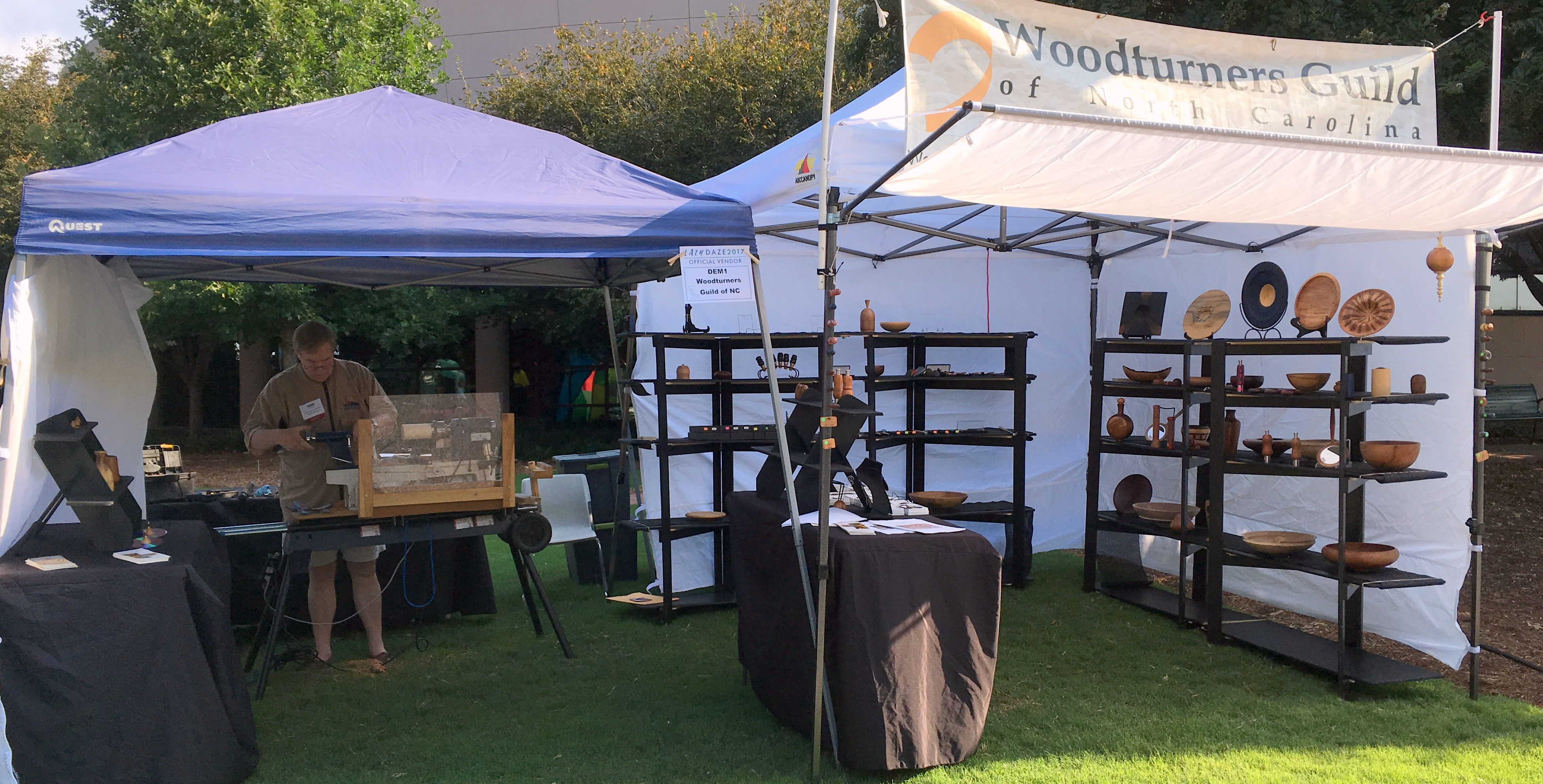 That massive summer arts event in Cary is once again upon us, and WGNC needs your help to staff our booth for almost two full days, Aug. 25 & 26.
The event, Cary Lazy Daze, is again slated for all day Saturday and Sunday afternoon, with hundreds of artisans and vendors with booths lining the street of downtown Cary.
We have our same location and set-up as 2017, where we had two joined tents, plenty of rack and table space as well as a live lathe demo running all the time. We're located directly across from the main food court near the front entrance to the event, which draws several thousand visitors each year to see more than 300 artists and vendors.
If you would like to participate, we still have 10 two-hour shifts open for demonstrators and greeters, not to mention help with setting up and breaking down our display. Please check out the openings and register to volunteer your time here.
A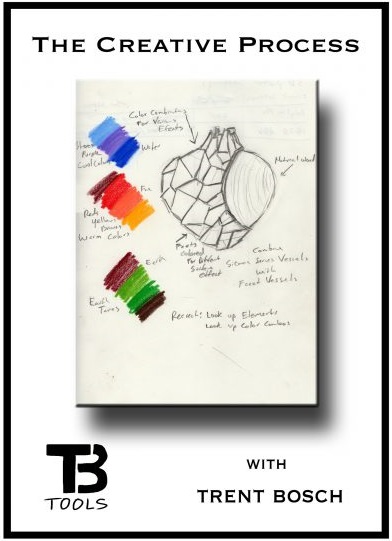 fter quite a dry spell in the "new material" department, this spring and summer has
seen a number of new additions. This month will not disappoint because the following items
are now available.
First up is "The Creative Process" by Trent Bosch.
This new DVD by Trent Bosch, walks you through all the steps Trent goes through when developing new ideas or combining existing ideas.
You will follow Trent as he brainstorms an idea, sketches the idea, prototypes, makes the idea come to life and the evaluation process after the idea is complete.
This is the perfect video for anyone looking to generate new ideas as well as for those not quite sure where to start.
Next up is "The Making of a Teapot" DVD by Michael Gibson.
THE GUILD OWNS A DELTA MIDI LATHE THAT WAS RETURNED INOPERABLE AFTER BEING ON LOAN. WE ARE TOLD THAT IT NEEDS A CAPACITOR REPLACED. IT WILL BE OFFERED TO MEMBERS AT "SILENT AUCTION" AT THE AUGUST MEETING. IT WILL COME COMPLETE WITH A CHUCK, LIVE CENTER AND KNOCK OUT BAR.
A SILENT AUCTION SHEET AND THE LATHE WILL BE AT THE MEETING WITH A MINIMUM OPENING BID OF $50. CASH, CHECK OR CREDIT CARD WILL BE ACCEPTED IN PAYMENT AT THE MEETING