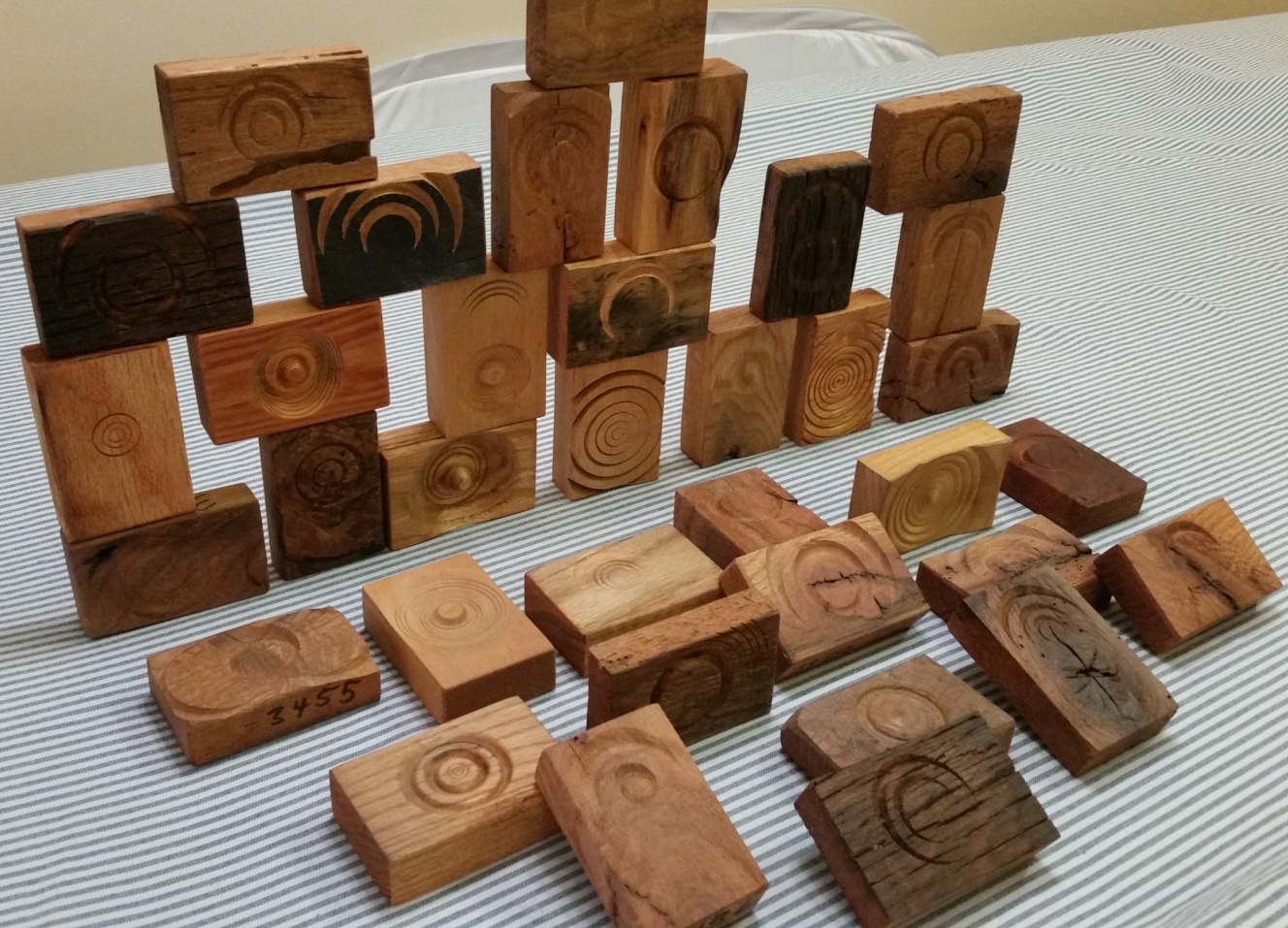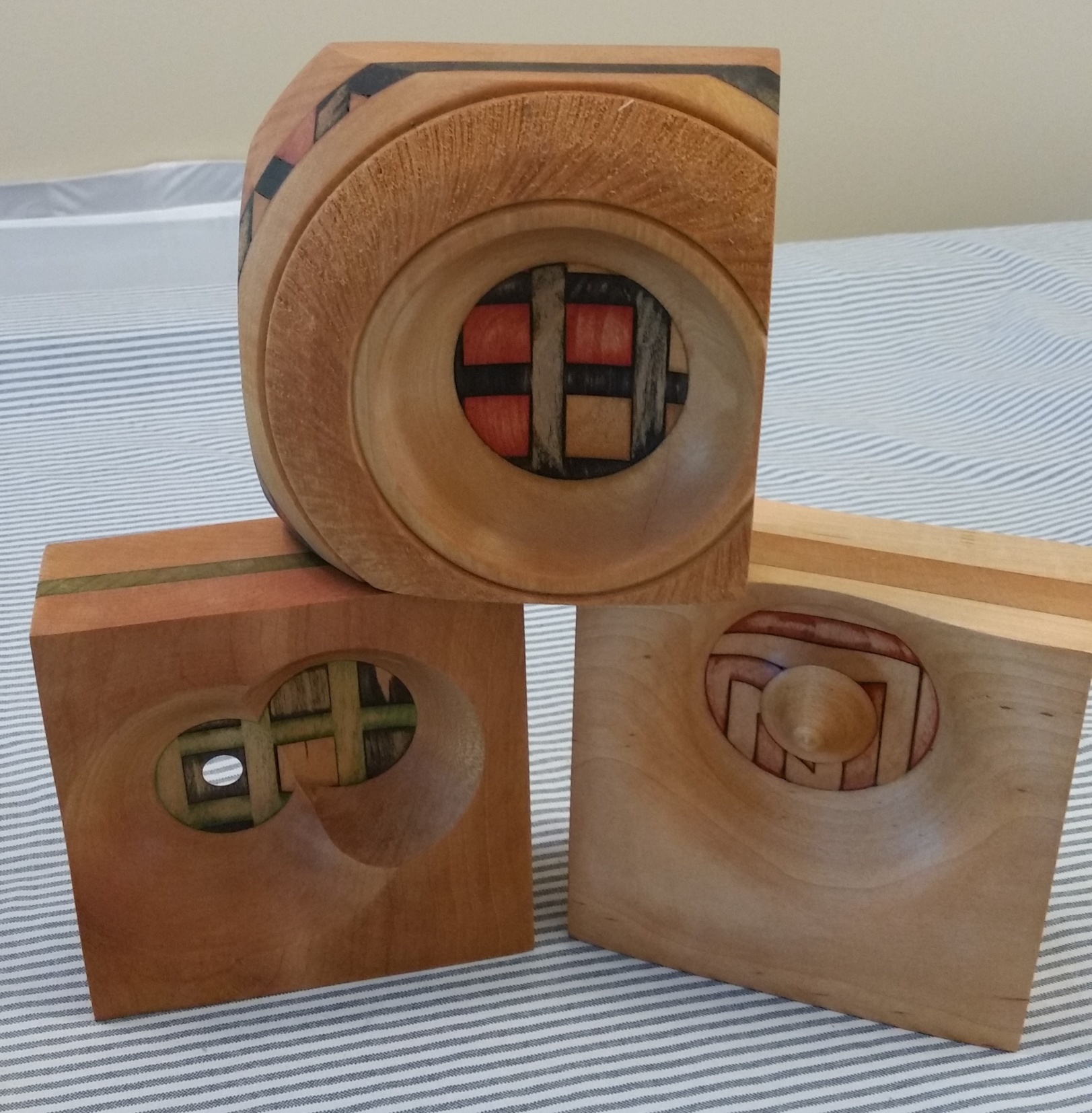 WGNC member Todd Hartzell will be the demonstrator for our regular club meeting Sept. 17, focusing on turning off-axis rectangles.
Todd will demonstrate how you can turn rectangles with no special additional tools, first on center, then off-center and for the more adventure seekers he will add a twist, and for the extreme adventurist off-center, twisted and cocked. He will start with Art-O-Mat and the roots and need to turn rectangles. Then block selection, creation, and prep.
Next, the size of blocks that can be turned will depend on chuck and jaw sizes, and types you have available. Speed, Slicing, Tool Entry, and creativity options you have will also be covered. If there is time Todd will demo how you can even turn the edges and corners.
Rectangles and squares can be very difficult to sand without taking some serious hits to the hands even wearing gloves, so he will demonstrate methods he has developed to sand these pieces.
Read more: Todd Hartzell to demo off-axis rectangles Sep. 17
That massive summer arts event in Cary is once again upon us, and WGNC needs your help to staff our booth for almost two full days, Aug. 26 & 27.
The event, Cary Lazy Daze, is again slated for all day Saturday and Sunday afternoon, with hundreds of artisans and vendors with booths lining the street of downtown Cary.
WGNC will be there with a double tent and a mini lathe running constant live demos and showing off our members' works. If you would like to participate, we are looking to fill 16 two-hour shifts for demonstrators and greeters, not to mention help with setting up and breaking down our display. Please check out the openings and register to volunteer your time here.
Due to the time it takes to adequately critique a piece, WGNC is limiting the monthly gallery to one piece per member.
Starting in June, members need to choose and bring in just their best piece -- or most challenging or interesting -- to be photographed and critiqued. We know you may produce several amazing works each month, but only one should be deemed -- by you -- as worthy of this treatment.
We are doing this mainly to respect the time of our members and our esteemed demonstrators. Too often we cut into the demo time or have the meeting run well beyond our 9pm end time. The CraftsCenter staff needs to lock down the building by 9:30pm so we need to end promptly and clean up so everyone can get home at a reasonable time.
The guild now offers special tool rental options for all paid members.
We currently rent mini-lathes and a bowl coring system, but are looking for suggestions for other tools you might be interested in renting on a monthly basis.
You can pay for and thus reserve your tools using our online store.
We are sill looking for some feed back on some tools you haven't purchased because of their price or maybe you were unsure how often you might use them? Some possibilities:
Hollowing System
Steadyrest
Sphere or Ball jig
Can you think of other tools? If so, send us an email at This email address is being protected from spambots. You need JavaScript enabled to view it. or let us know at the meeting.