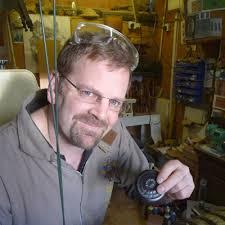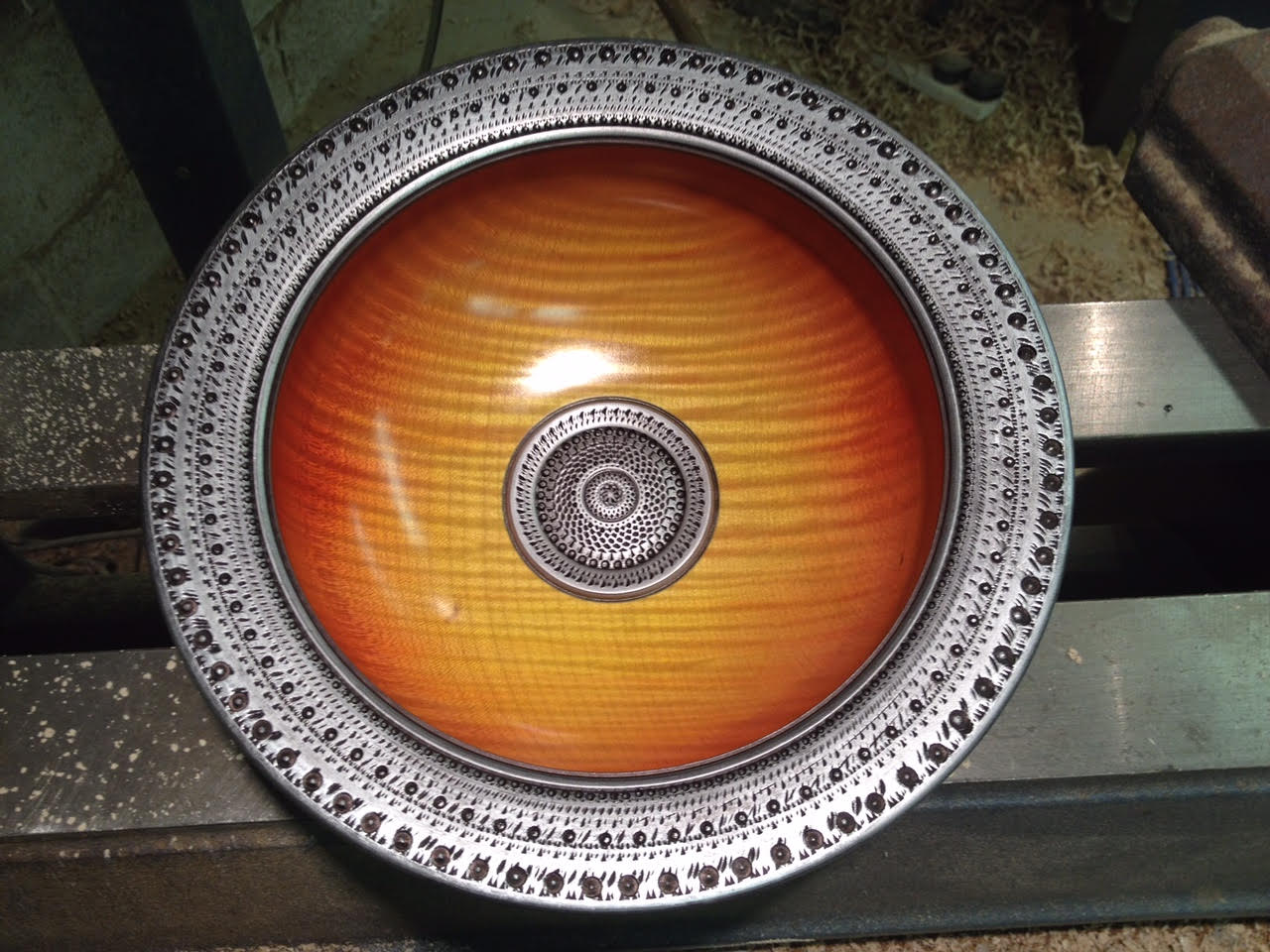 On Feb. 9, British artist Nick Agar will demonstrate his famous Viking Sunset bowl at the NC State Crafts Center for the Woodturners Guild.
The meeting will begin at 6 pm in the center's woodshop and will be open to the public. No fee will be charged, but donations gladly accepted for this special presentation.
Nick has become one of the most sought after instructors on the world woodturning stage. He is one of the most creative makers in the field and has an unsurpassed understanding of the many processes that are now used in this creative medium. His visit here will be for one night only, with no additional workshop time.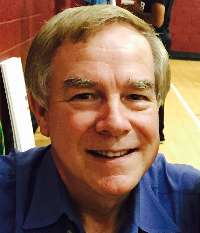 This is a call for volunteers to host breakouts in 2017. This is your opportunity to share your skills and craft with others. It is rewarding to show others what you know and have learned. I challenge you each to come up with some technique that you'd like to share with other turners in the guild. Together we can determine the best schedule and resources for a successful breakout.
Annual dues will be maintained at the current $40 annual level for 2017. WGNC can now accept your dues payment online via credit card using the online store provided with our Square account.
Dues can be paid at the November or December meetings, and are due by the January meeting. You can pay your dues in cash, by check made out to WGNC or by credit card at the meetings (there is a $1 up charge to cover processing fees).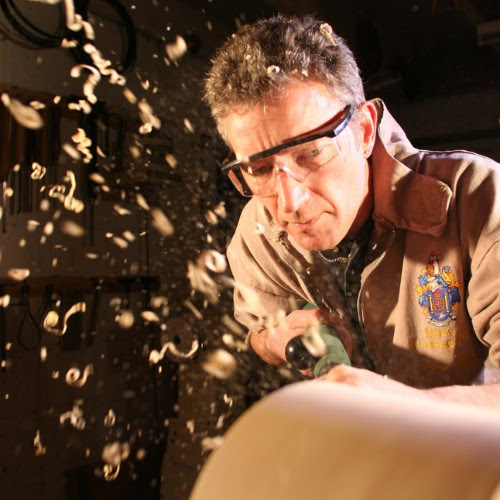 As of Jan 19, we have sold ALL 30 seats for the day-long workshops being taught by world-renowned instructor Jimmy Clewes here in March.
We offered members 10 slots for each of the three days, March 10-12. Most buyers took advantage of the multi-day savings and bought all three days.