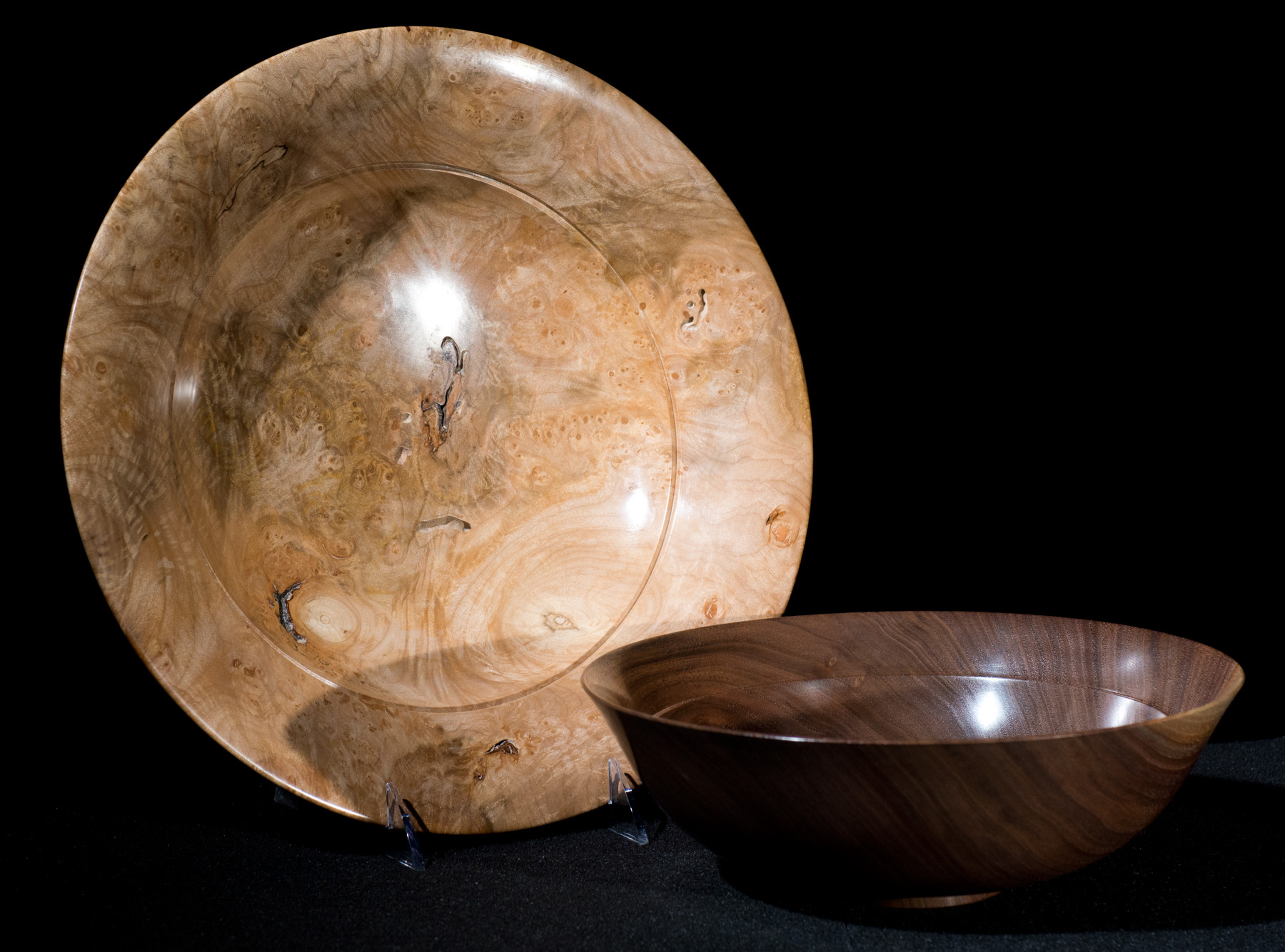 WGNC is pleased to present Marc Banka as the featured demonstrator at the April 12, 2018 meeting at the NCSU Crafts Center. The description of the presentation, as described by Marc, is below.
"I've been working with variations on the simple Ogee Platter, plate or bowl. An Ogee outside and an interior space having a rim with a convex curve, a center area with a concave shape (of course), and a simple element delineating the two sections. I enjoy exploring what can happen within this simple design by varying the shapes and sizes of these elements, as well as how different proportions of the wood blank effect the look and feel of the piece. It's often that by restricting our choices, like repeating a simple design, that we find the most artistic expression.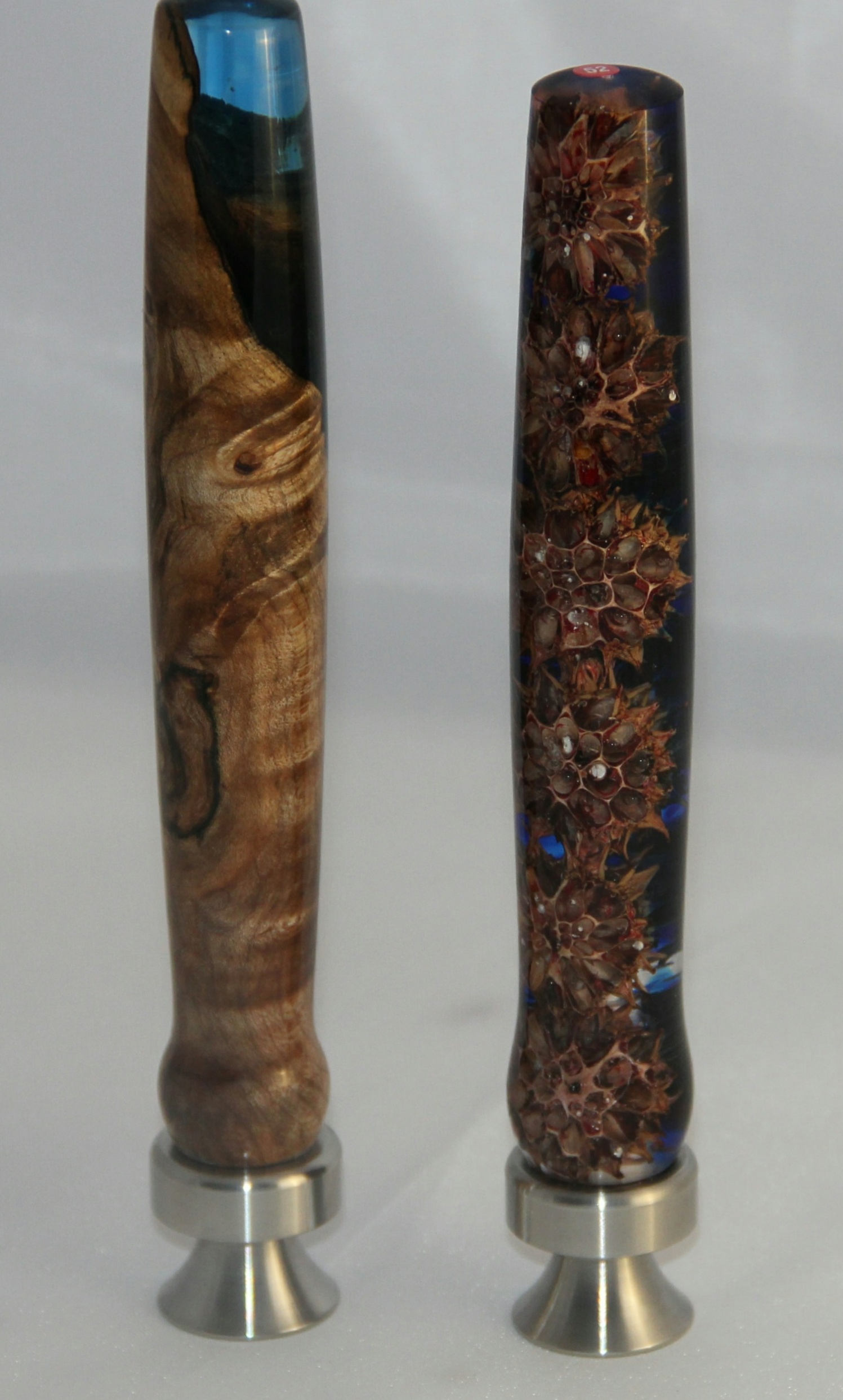 The March 8, 2018 meeting of the Woodturners Guild of North Carolina will feature a demonstration on incorporating acrylic into your woodturning.
The demonstration by WGNC member Steve Criscenzo and will cover three topics. The initial part of the session will focus on using vacuum-based resin infusion to stabilize soft, punky or otherwise unusable wood pieces. Steve will discuss the equipment needed and the methods of work for this process and provide examples of stabilized pieces.
Read more: Steve Criscenzo casts his eye on acrylic hybrids March 8
WGNC is privileged to welcome artist Rudy Lopez to Raleigh for a demonstration and three days of workshops in May. The Florida turner will be our demonstrator for the May 10 meeting, but members can sign up for any or all of his three day-long workshops to be held at the NCSU CraftsCenter
Workshops are a non-refundable $110 per day. All the necessary wood, lathes and hand tools will be provided. Attendees need only bring personal safety devices but are welcome to also bring their own hand tools and extra wood. Cancellations will be forfeit unless a replacement can be found.
Planning for our 2018 demonstrators is still in progress, but here's what we have so far:
April 12 will be member Marc Banka with an Ogee-curve platter.
May 10-13 will be our workshop week with Florida artist Rudolph Lopez.
June 14: To be determined
The club is looking to secure another national, named turner for October and we will let you know as soon as that is locked down