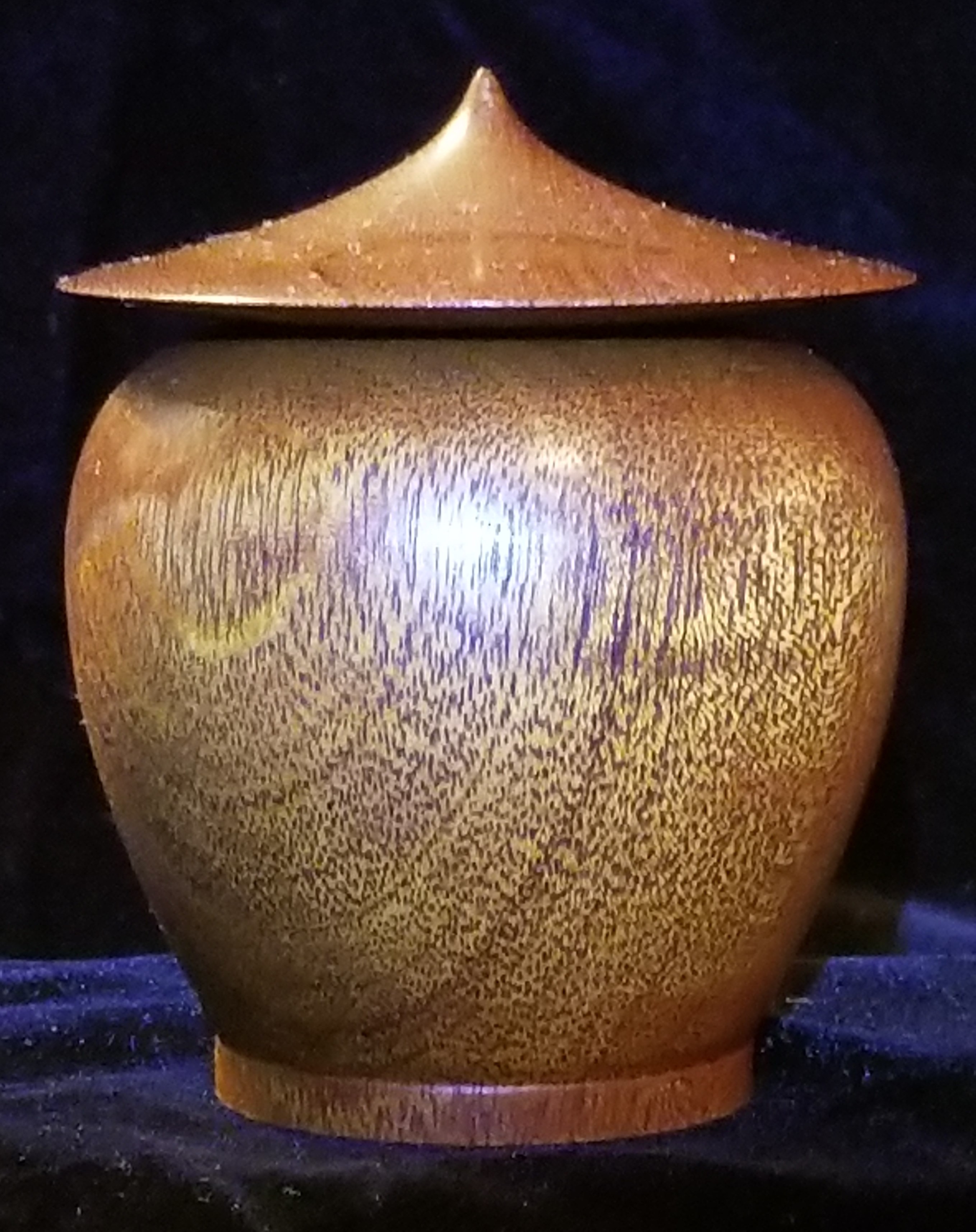 January's demonstration will be presented by Richard Cook a member of the guild the past three years. This presentation will illustrate various techniques used to complete this project starting with a 3" x 3" x 5" piece to stock material. He will share what woods to choose for this project, one method of turning this project and simple finishing techniques.
The Thursday meeting will begin at the usual 7pm start time in the NC State Crafts Center, and include a member gallery with a 2-item limit, a critique and member raffle at the end. Our goal is always to wrap up by 9 pm.
As a woodturner, Richard began as a boy back in the '70s when a friend gave his Dad an old 1935 Dunlap lathe mounted to a massive welded steel pipe base on casters. With that picture in mind, imagine a motor and pulley setup where it basically hangs from the headstock. His lathe tools where a set of original Craftsman high carbon steel chisels; however, it was enough to get him started. At that time, he did mostly spindle turning and experimentation.
Read more: Richard Cook to demonstrate his Oriental style box Jan. 11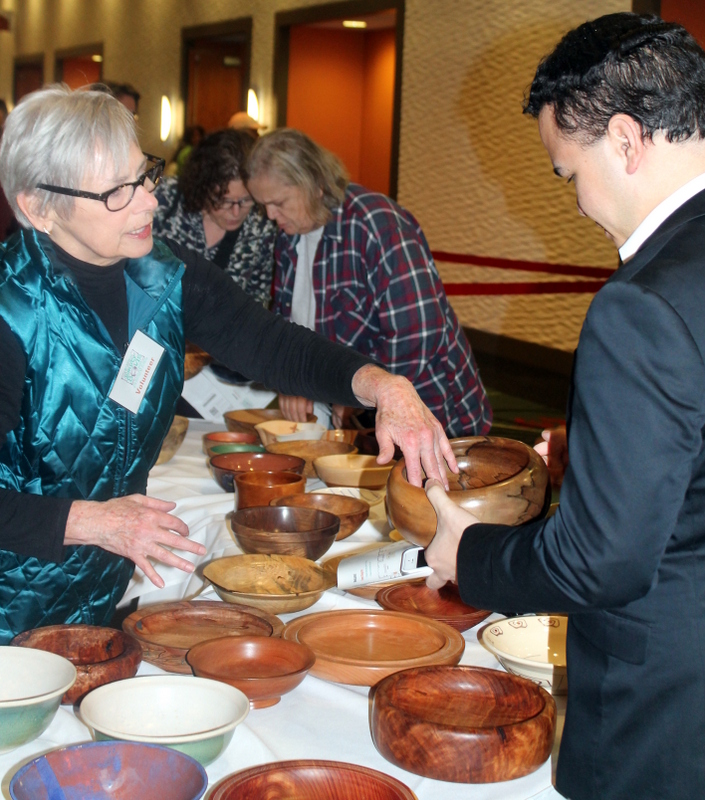 Please help to fill empty bowls with hope by contributing to the annual Empty Bowls to Benefit Urban Ministries of Durham. Empty Bowls, to be held March 1, 2018 at the Durham Convention Center, is the signature event for the downtown non-profit agency that provides emergency food, clothing and shelter to our neighbors in need and helps those who are homeless secure a home.
Event attendees get to sample soups from some of Durham's finest restaurants, but that is only half the story. Local artists and artisans donate their talents to create hand-crafted bowls for attendees to select and take home. This is where the Woodturners Guild of North Carolina can help. Providing over 800 hand crafted bowls is a tremendous challenge and the event organizers have reached out to WGNC to help by providing bowls for the event.
It has been more than a decade since WGNC has increased it's annual membership fee, but given current expenses and the benefits provided, the board has decided to raise the fee to $50 starting in 2018.
You can pay online right now, mail your check to the address below, or bring cash, check or credit card to the meetings. When you renew, please let us know if you have changed address, phone or email.
WGNC c/o Bob Reuss
3922 Lake Ferry Drive
Raleigh, NC 27606
Dues are payable by Jan. 1 and people will be dropped from all membership benefits if not paid by April 1.
Planning for our 2018 demonstrators is still in progress, but here's what we have so far:
Alan Leland returns Feb. 8 with a demo focused on finial design and techniques.
At the March 8 meeting Steve Criscenzo will demo what he has been learning about resin stabilization using a pressure pot.
April 12 is still to be determined.
May 10-13 will be our workshop week with Florida artist Rudolph Lopez.
The club is looking to secure another national, named turner for October and we will let you know as soon as that is locked down