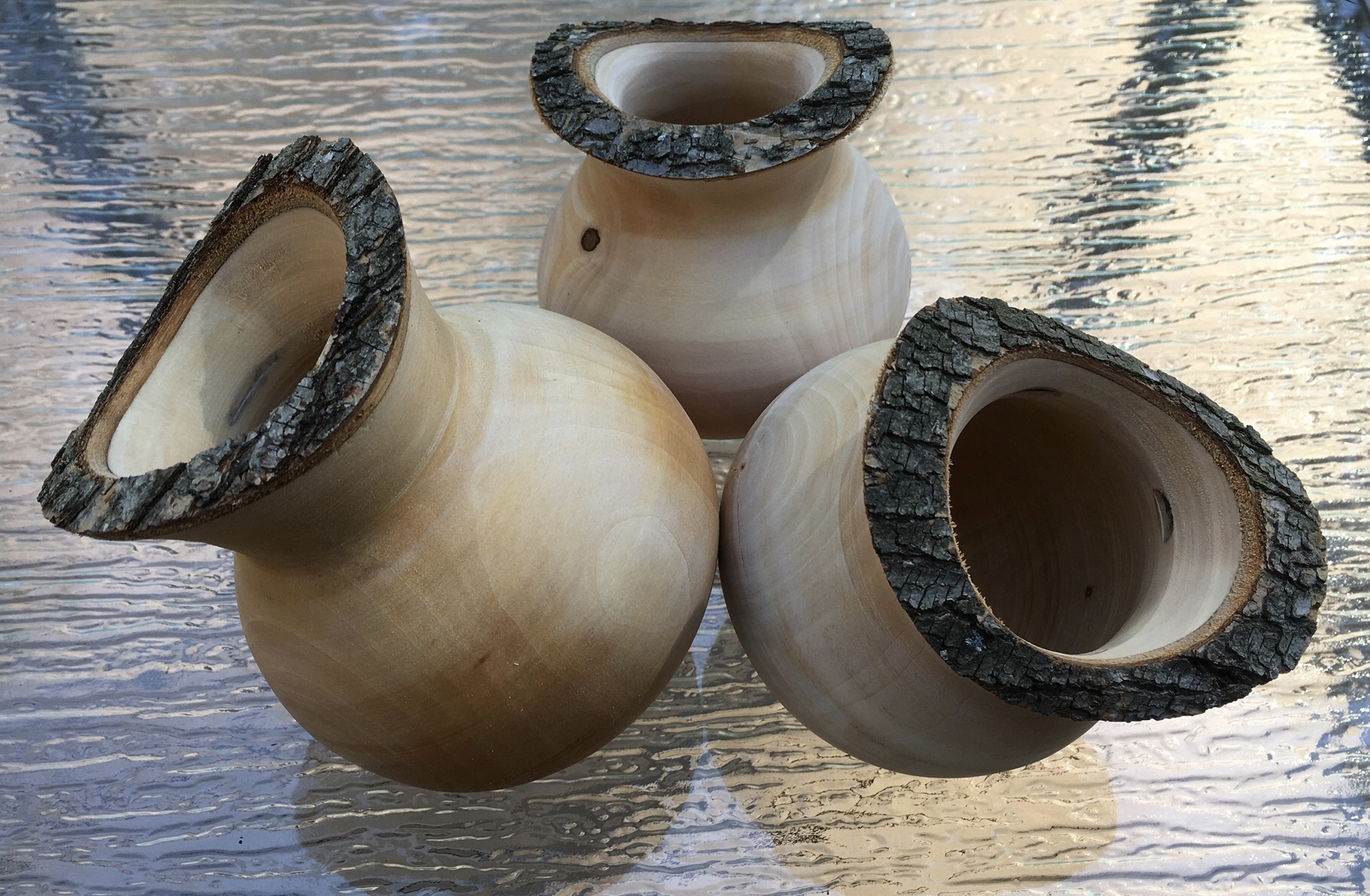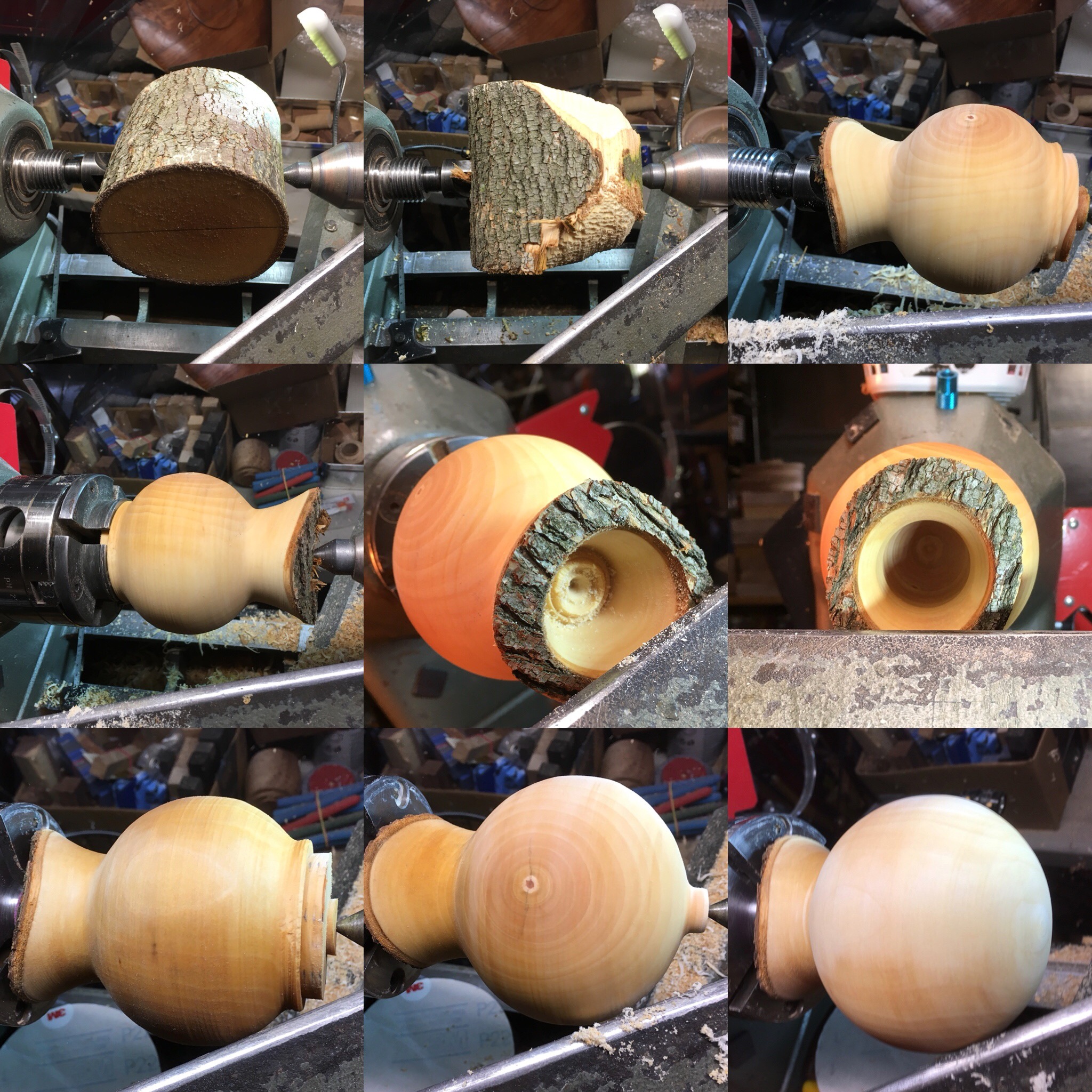 Do you have mini lathe and find it a challenge to create interesting or attractive pieces that sell? Then you should find this session very interesting even if you have a larger lathe. WGNC member and former president Norm Cloutier will demonstrate his take on the bird's mouth bowl and share ideas and methods for many other small projects at the June 13 meeting in the NCSU Crafts Center.
As woodturners we are always on the lookout for big logs or larger chunks of recently felled trees, but even smaller branches can yield some interesting projects. Logs as narrow as 4-6 inches can be used for small projects like goblets or simple vases, provided you accept or deal with the drying process and likelihood of cracks at the pith.
The "bird's mouth" bowl is named for the way the bark-edge lip is used to create a form reminiscent of a baby bird reaching up for food from a parent. While it can be done with almost any wood, a log segment from a fruit or nut tree tends to hold it's bark better than others. Norm's take includes using a round bottom for a more whimsical completed piece and a few other marketing tips.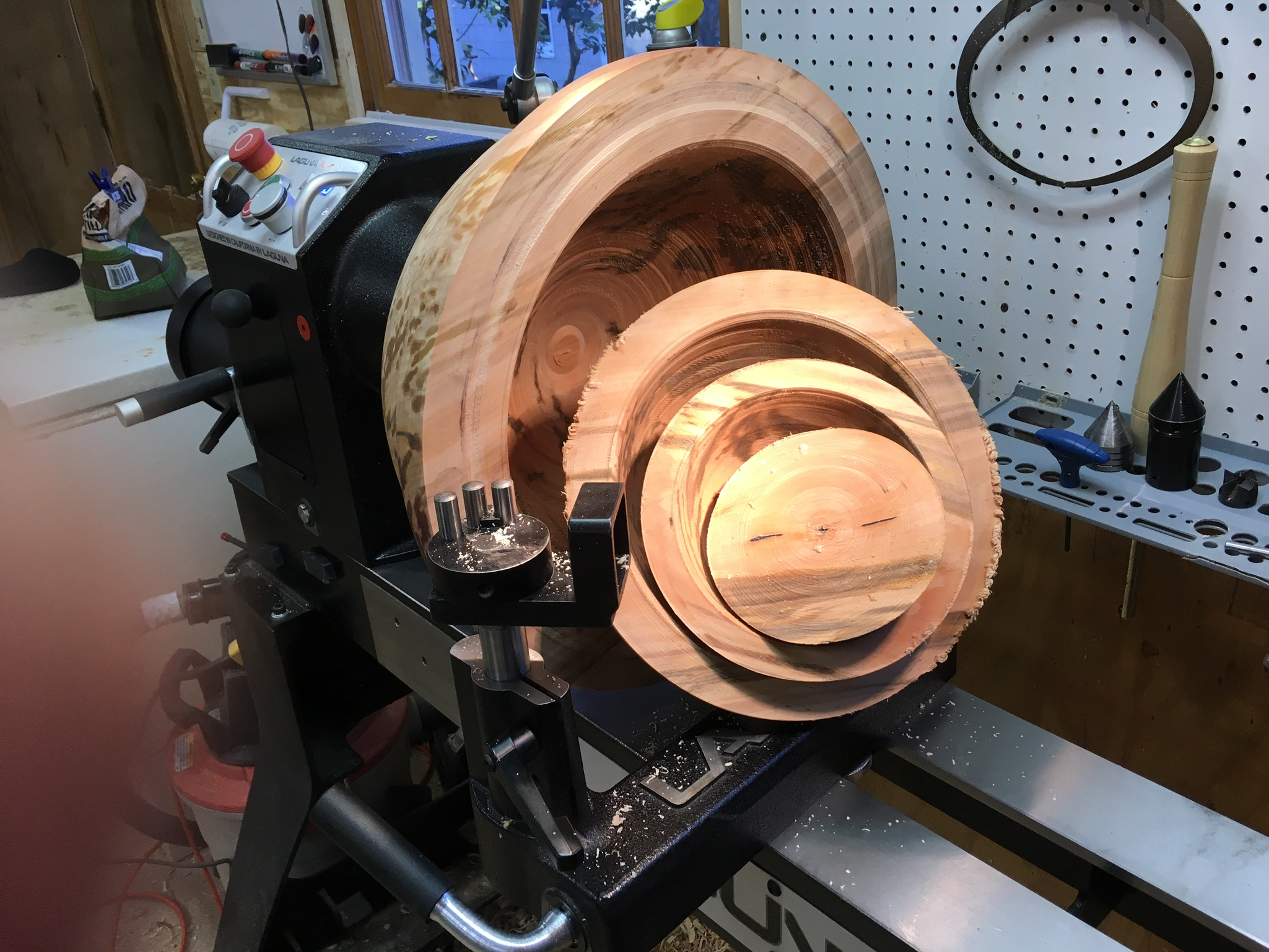 Come to the May 9 WGNC meeting to learn about the different coring systems available to wood turners.
Do you have some large pieces of wood or highly prized blanks that you've been reluctant to cut, into knowing you are going to waste 80% of the wood? Have you thought about utilizing a coring system but don't know which one to choose or the benefits or challenges you might face?
Then this session is for you!
The meeting begins at 6:45 in the NC State Crafts Center and will include the usual instant gallery (2 items) and critique, a raffle, and access to the WGNC book and video library.
WGNC pesident Steve Criscenzo and new board member Ted Ross will lead the demonstrations.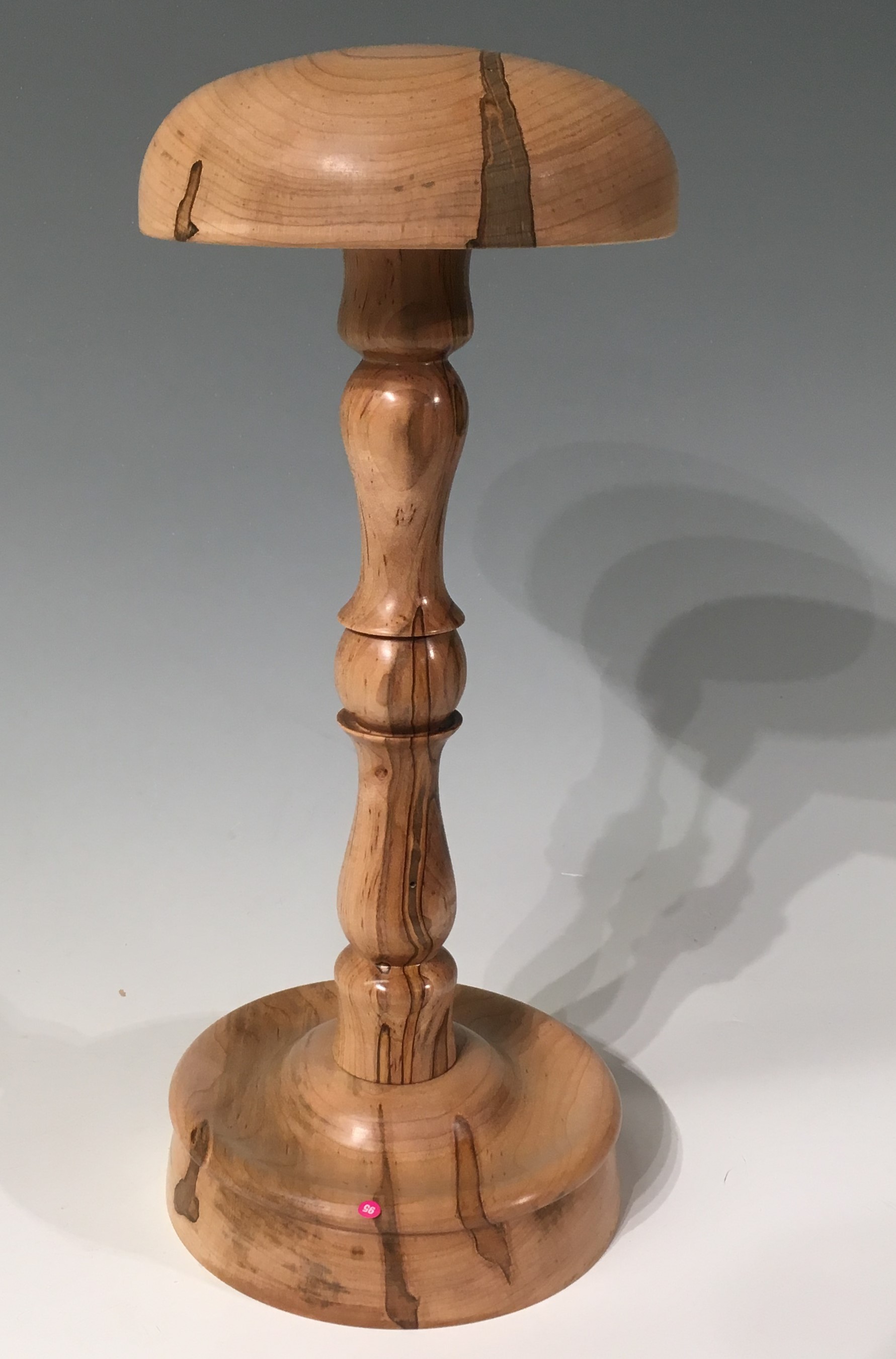 It is common for cancer patients to lose their hair while undergoing treatment. While there are many wig options available, there are not many attractive options for the stands that hold them.
We have an opportunity to create attractive hand-turned wooden stands to hold the patients' wigs and remind them that there are people who care about them and want to bring beauty into their lives.
WGNC would like to challenge each member to join us in our workshop on Saturday May 18 at the NC State Crafts Center to create and gift wig stands to local cancer treatment centers.
Read more: Wig stand workshop: Make a difference for cancer patients
The Craft Center at NCSU has invited members of the Wood Turners Guild on North Carolina to exhibit their work in the front windows of the center. The exhibit will run from late May thought August.
Items on display can be priced for sale if desired. (Note that artists are responsible for paying the Craft Center a 25% commission for items sold as part of the exhibit.) If you are interested in being part of the exhibit, please bring your selected piece (one item) to the membership meeting on May 9. Forms will be available to provide information on your piece to be added to the display.
This is a great opportunity to display your art and provide positive exposure to our craft and WGNC.