We'll be trying something different for the Nov. 14 guild meeting, with six of our own members simultaneously demonstrating how they turn Holiday Ornaments.
Come join us to learn how several different types of ornaments are designed, turned and finished. Each demonstrator will be set up at a separate bench and will discuss their process to turn, from start to finish, their style of ornament. You will be able to rotate around the room and learn new techniques, tips and tricks to creating these festive decorations!
Safety reminder: Since members will be walking around to several demonstrators at this meeting, we ask that you bring whatever safety equipment -- face shield or glasses -- you deem appropriate. We will have a limited number of safety glasses and shields provided by NCSU.
The meeting will include the usual instant gallery (2 item limit) and critique, but we will hold it near the end of the meeting instead of splitting up the demo time. There will also be the usual raffle and access to the WGNC book and video library.
About our Member Demonstrators
Norm Cloutier will be demonstrating Light Bulb Ornaments. Norm has taught local classes in the Triangle for many years and demonstrated at our club meetings. He is also our WGNC Vice President, videographer and has been a member for 11 years.

Jeff Danneman will be demonstrating Layered Dye Ornaments. Jeff is a current member of the WGNC Board and lately did a demonstration on Finishes and Dyes at our guild meeting. Jeff has been a WGNC member for 9 years.

Alan Leland will be demonstrating Finials Ornaments. He is a professional turner and has taught and demonstrated nationally. Alan has been a member of WGNC for 24 years.

Richard Cook will be demonstrating Sea Urchin Ornaments. Richard has been turning for over 50 years and is a current member of the WGNC Board coordinating breakout sessions and a member for 5 years.

Bill Baxley will be demonstrating Hummingbird House Ornaments. Bill has worked with wood most of his life and has been a devoted woodturner since his retirement and a WGNC Member for 5 years.

Dan Wall will be demonstrating Bird House Ornaments. Dan works at our local Woodcraft store and has been turning and teaching for over 15 years. Dan has been a WGNC member for 10 years.
Please come join us Thursday evening November 14th at 6:45pm at the NC State Craft Center!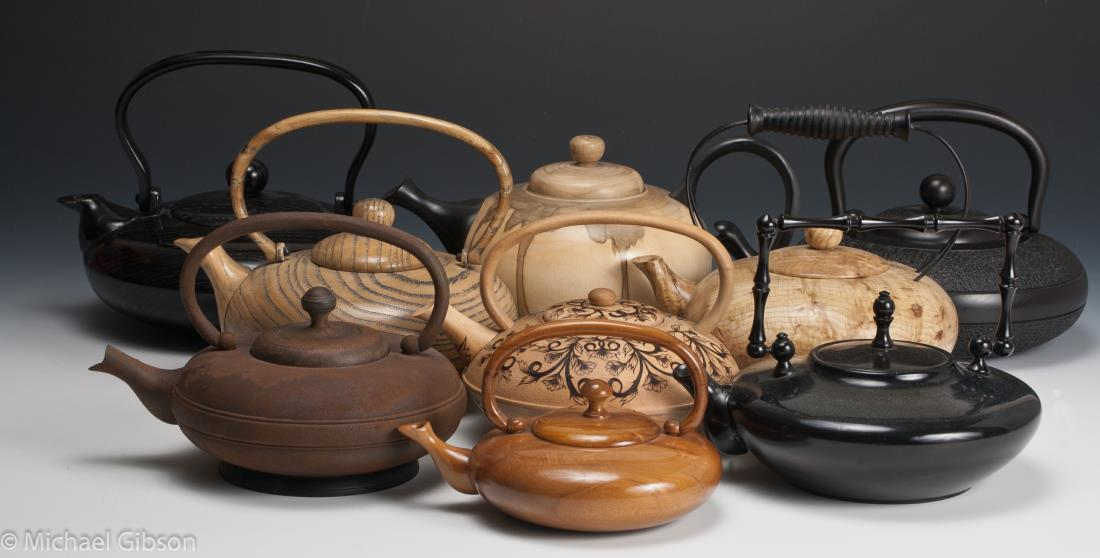 WGNC is excited to have world-class turner Michael Gibson at our Oct. 10 meeting!
Come join us to welcome Michael while he demonstrates designing and turning a teapot. He will discuss the full process and design he uses to create these masterpieces.
Special Start time: 6:30 pm
Location: CraftsCenter wood shop
Gallery limit: One item per member
Michael will show how he makes teapots from log to finish application. Along the way he will show tools, tips and techniques that will help not only in making a teapot but also other forms of woodturning.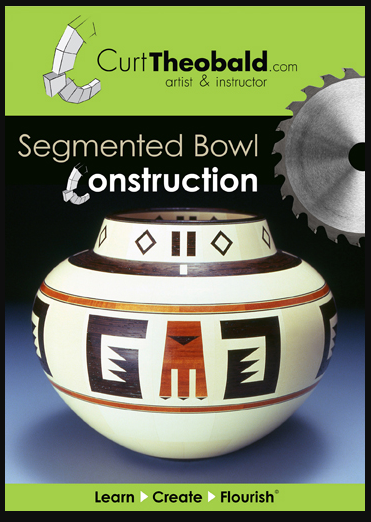 Got the bug to try something different? How about a segmented bowl.
Curt Theobald's new DVD "Segmented Bowl Construction" is a detailed journey through his process of creating the bowl blue print, choosing and laying out woods that will create the desired design in the bowl, demonstrations of time tested tips, techniques and jigs used in the bowl construction process and turning a bowl project to completion.
This DVD will help change your understanding of segmented woodturning, advance your skills and most important, show you how to enjoy the entire process.
Check it out.
Planning for the rest of 2019:
Nov 14: Ornaments - Demo and Workshop - Local Team up to 6
Dec 12: A short carving demo my Merle Valnes and then Holiday party.
If you have an idea for a demonstration -- or demonstrator --  you would like to see, please email This email address is being protected from spambots. You need JavaScript enabled to view it. with your suggestions.