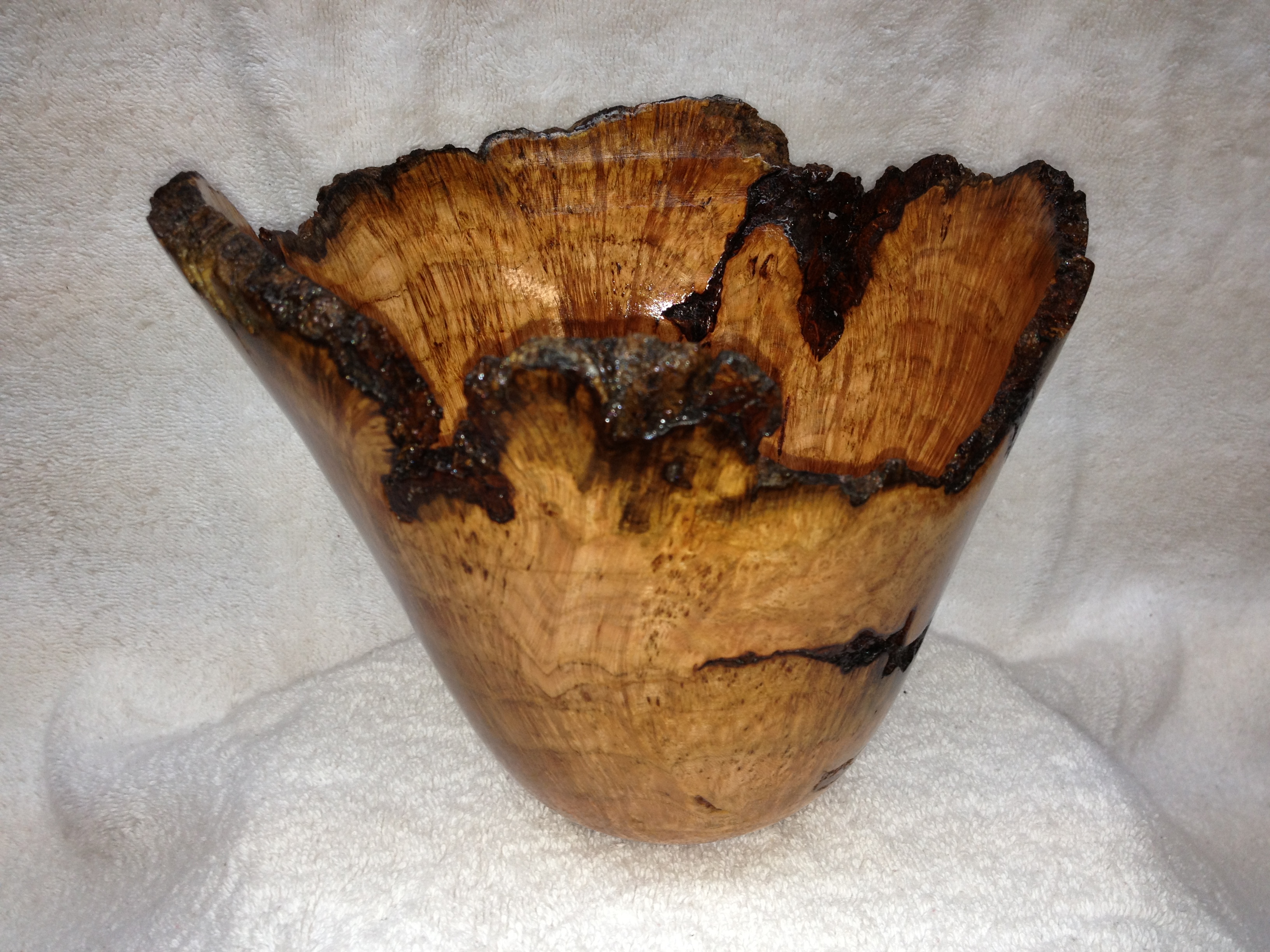 The August 8 demonstration for The Woodturners Guild of NC will be on Natural Edge Turning presented by Bob Reuss (Royce). Bob has been a member of WGNC for twenty years and served as founding representative to the NC Woodturning Symposium, Board Member, Treasurer and President.
The demonstration will begin with a visual presentation of the range of designs that can be encompassed by "natural edge" and then move on to the selection of good turning blanks, options for cutting blanks from logs, variations on mounting the piece, balancing the final form (or not for artistic reasons) and how to preserve the natural edge. Options on finishing will also be discussed.
The meeting begins at 6:45 in the NC State Crafts Center and will include the usual instant gallery (2 items) and critique, a raffle, and access to the WGNC book and video library.
British born woodturning master Michael Gibson will be coming to WGNC in October to demonstrate for the club and offer two days of hands-on workshops Oct. 11 and 12.
While his Oct. 10 demo will be on the teapots for which he is best known, the workshops will be of more general woodturning interest. See the descriptions below and follow the links to reserve your seats while they last. Only 10 slots are available each day for $100.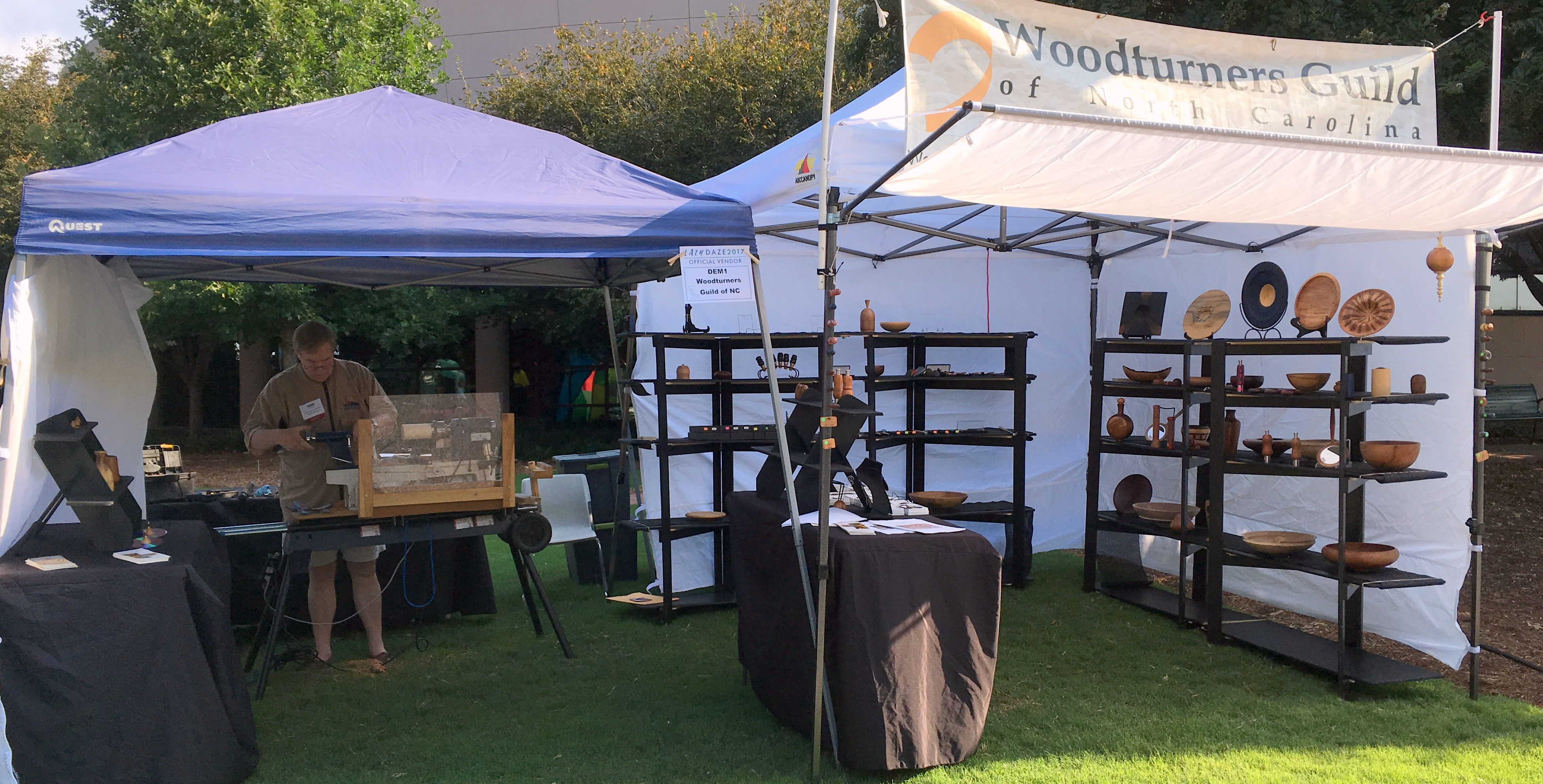 That massive summer arts event in Cary is once again upon us, and WGNC needs your help to staff our booth for almost two full days, Aug. 24 & 25.
The event, Cary Lazy Daze, is again slated for all day Saturday and Sunday afternoon, with hundreds of artisans and vendors with booths lining the street of downtown Cary.
Planning for our 2019 demonstrators is a work in progress, but here's what we have planned to date:
Aug 8: Natural Edges - Bob Reuss
Sep 12: Dyeing and Finishing - Jeff D. and others
Oct 10: Michael Gibson Teapot demo with workshops:
- Friday: Great Forms,
- Saturday: Embellishing
Nov 14: Ornaments - Demo and Workshop - Local Team up to 6
Dec 12: TBD (maybe a short carving demo my Meryl and then Holiday party)
If you have an idea for a demonstration -- or demonstrator --  you would like to see, please email This email address is being protected from spambots. You need JavaScript enabled to view it. with your suggestions.