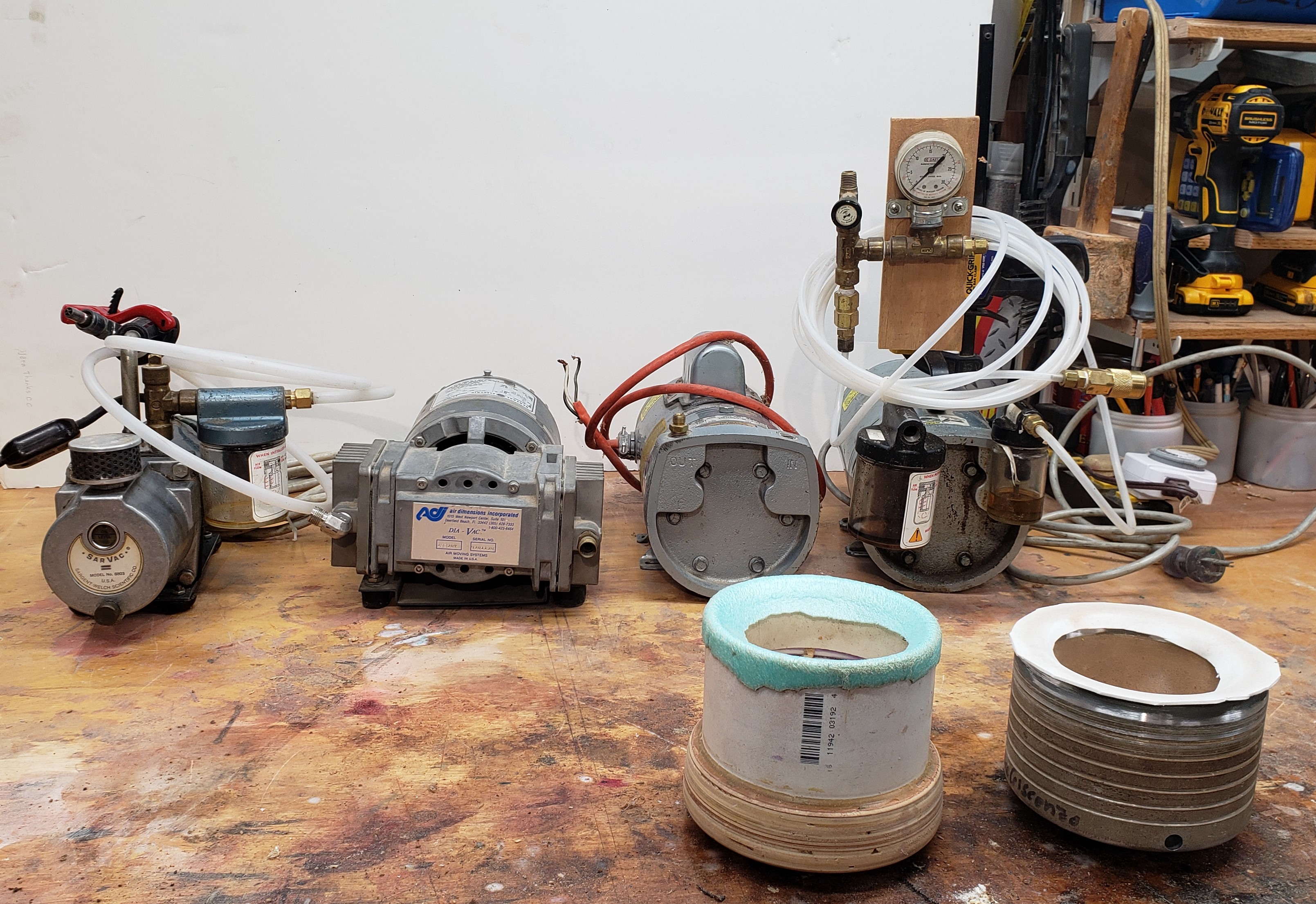 Thursday Jan. 14th
Zoom session opens at 6:15 PM
Business meeting begins at 6:45 PM
Demonstration begins at 7:00 PM
Do you find it challenging to remount your work for final finishing? Have you been stumped when faced with remounting an otherwise finished piece for a touch-up or modification? If so, join us for an informative demonstration on vacuum chucking application for woodturning.
Vacuum chucking is a useful and versatile method for holding work on the lathe but it is often overlooked due to the perceived complexity and cost.  In this demonstration, Steve Criscenzo will take some of the mystique out of the use of vacuum chucks.  Steve will start the demo by discussing various methods for re-chucking work on the lathe offering advantages and disadvantages to most of the common methods. 
Following the overview, the remainder of the demo will focus on vacuum chucking including: 
Safety
System setup
Equipment needed
Application of vacuum chucking for holding your work 
Steve will also provide an in-depth discussion of the various options for vacuum pumps including setup and maintenance followed by instructions for making your own chucks for use with the system. The demo will conclude with an on-the-lathe demonstration of the use of the vacuum chucking system.
Read more: Removing the mystery of vacuum chucking - Jan. 14th
It's that time of year again and we are asking you for your support by renewing your WGNC membership.
We have some exciting new programs planned for 2021 you won't want to miss.  Want a preview?  Then take a peek at the "A look ahead - 2020 & 2021" posting on this page. 
We can only continue to offer this level of content with the support of our members. So, take a moment now and renew your WGNC membership. It only takes a minute.
Do so today by clicking this membership renewal link.
Thanks for your support!
"WGNC exists to promote woodturning education and generate a better understanding of woodturning as an art form.  We provide a meeting place to members and guests to share their ideas and techniques and to display their work."
Above is the mission statement for the Woodturners Guild of North Carolina.  While it is not explicitly stated in the mission statement an important benefit of membership is that of social interaction with our peers.  For a couple of hours each month we gather to share ideas, learn new techniques, refine our skills, critique our work and most importantly socialize with our fellow artists.  Who could have imagined at the start of 2020 that continuing this wonderful social interaction would become so very challenging?
Access to the NCSU Crafts Center remains closed, but WGNC is committed to keeping things going via virtual events during the coming weeks and months.
Our intent is to provide 2 to 3 monthly events, each on Thursday nights. This includes the usual 2nd-Thursday club meeting and demo, a meeting solely for show and tell with associated discussions, and another for either a video watch party or smaller breakout demos.
Here's what we have on the calendar currently. Please note items are subject to change as options become available. All activities start at about 7pm, but any variations will be included in our newsletters.
    Jan 21: Show & Tell (2-item limit, 2 photos of each piece)
    Feb 11: Turning Burls/Phil Rose