Just wanted to remind everyone that the guild will skip it's monthly meeting this week due the national woodturning symposium being right here in Raleigh July 11-14.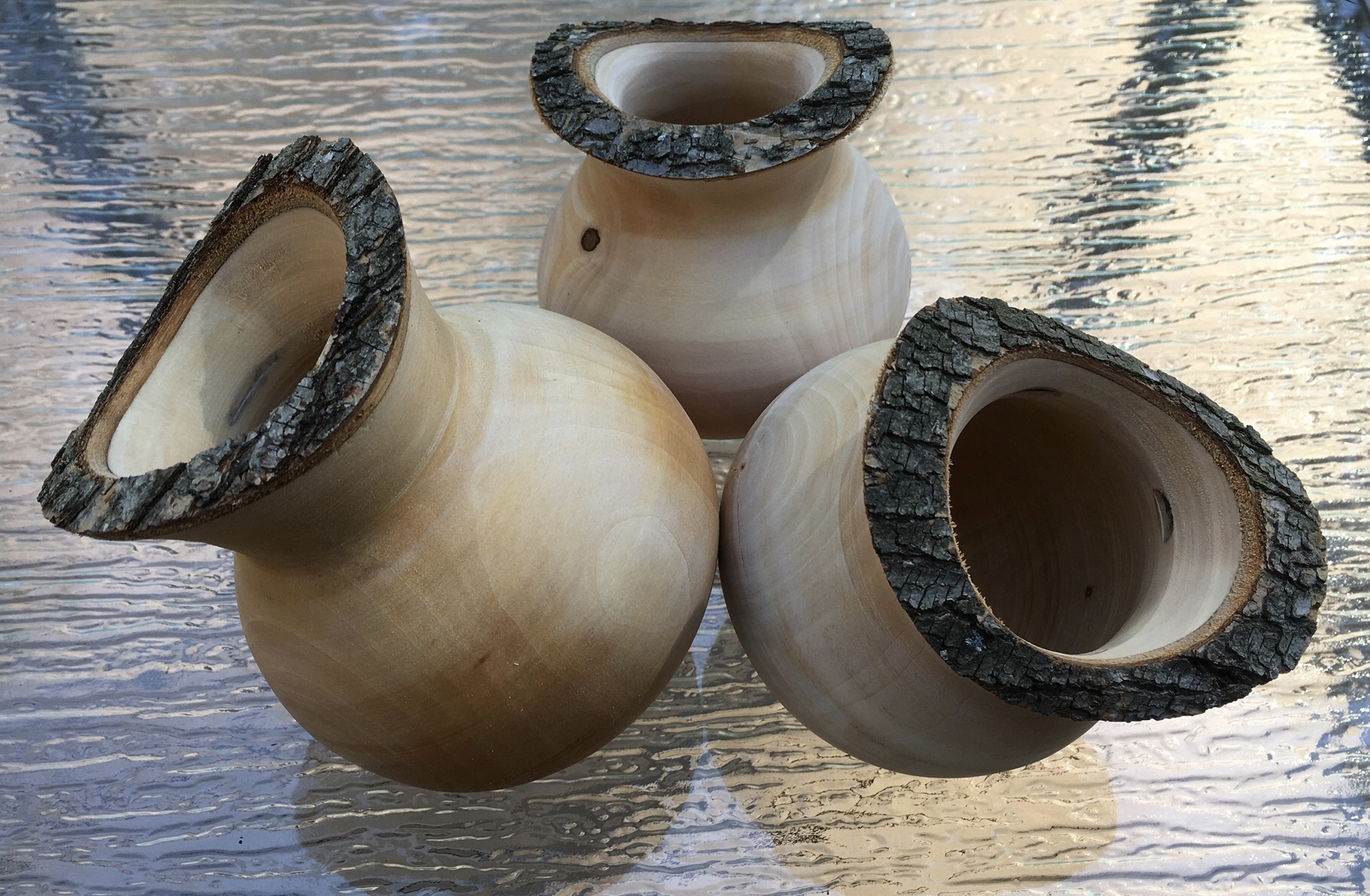 Do you have mini lathe and find it a challenge to create interesting or attractive pieces that sell? Then you should find this session very interesting even if you have a larger lathe. WGNC member and former president Norm Cloutier will demonstrate his take on the bird's mouth bowl and share ideas and methods for many other small projects at the June 13 meeting in the NCSU Crafts Center.
The Craft Center at NCSU has invited members of the Wood Turners Guild on North Carolina to exhibit their work in the front windows of the center. The exhibit will run from late May thought August.
Items on display can be priced for sale if desired. (Note that artists are responsible for paying the Craft Center a 25% commission for items sold as part of the exhibit.) If you are interested in being part of the exhibit, please bring your selected piece (one item) to the membership meeting on May 9. Forms will be available to provide information on your piece to be added to the display.
This is a great opportunity to display your art and provide positive exposure to our craft and WGNC.
Planning for our 2019 demonstrators is a work in progress, but here's what we have planned to date:
Jul 11: No meeting this month (AAW Symposium Jul 11-14)
Aug 8: Natural Edges - Bob Reuss
Sep 12: Dyeing and Finishing - Jeff D. and others
Oct 10: Michael Gibson Teapot demo with workshops:
- Friday: Great Forms,
- Saturday: Embellishing
- Sunday: Enameling and other finishes, all subject to change.
Nov 14: Ornaments - Demo and Workshop - Local Team up to 6
Dec 12: TBD (maybe a short carving demo my Meryl and then Holiday party)
If you have an idea for a demonstration -- or demonstrator --  you would like to see, please email This email address is being protected from spambots. You need JavaScript enabled to view it. with your suggestions.