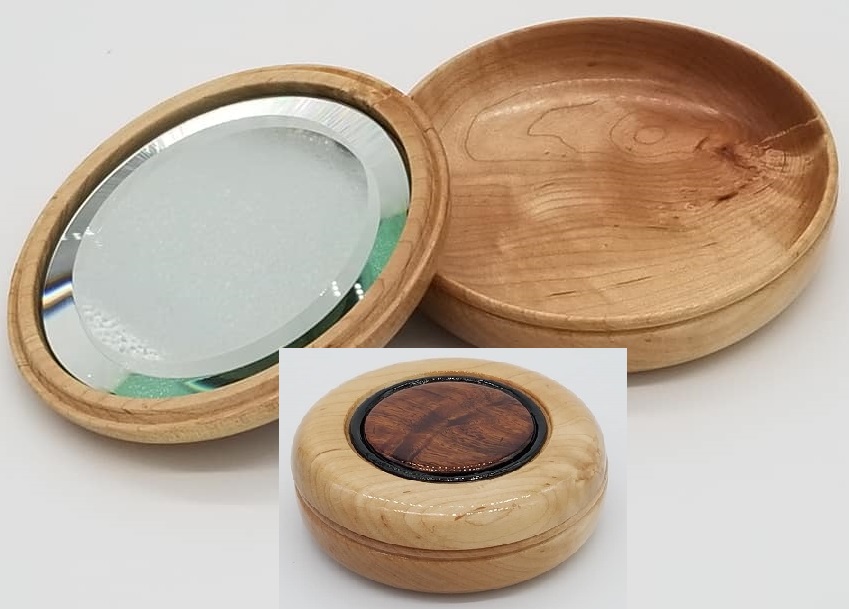 WGNC is very happy to have member Richard Cook demonstrate a side-grained box at the Feb. 13 meeting of the Woodturners Guild of North Carolina.
As opposed to small boxes that are turned end grain, Richard will turn a side-grained box from lumber that is easily found at your supplier in 8/4 - 12/4 thicknesses (2"-3"). His design utilizes cut away material that normally would be considered waste. As an example, when band sawing raw material for larger bowls and platters wedges are created which are perfect for these smaller projects.
His current design utilizes hard maple which cuts cleanly and incorporates a small round beveled mirror in the lid and a prepared wooden medallion glued to the top. Some beads will be added to outline the medallion and lid to further embellish the finished box. Richard will demonstrate various chucks and jaws as well as spur drives to hold the work and will discuss various choices in finishing the box.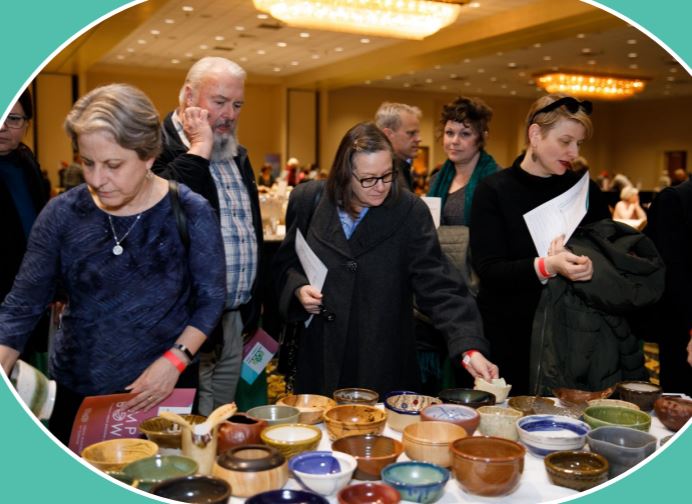 Please help to fill empty bowls with hope by contributing to the 2020 Empty Bowls to Benefit Urban Ministries of Durham. Empty Bowls, to be held Mar. 5 at the Durham Convention Center, is the signature event for the downtown non-profit agency that provides emergency food, clothing and shelter to our neighbors in need and helps those who are homeless secure a home.
Event attendees get to sample soups from some of Durham's finest restaurants, but that is only half the story. Local artists and artisans donate their talents to create hand-crafted bowls for attendees to select and take home.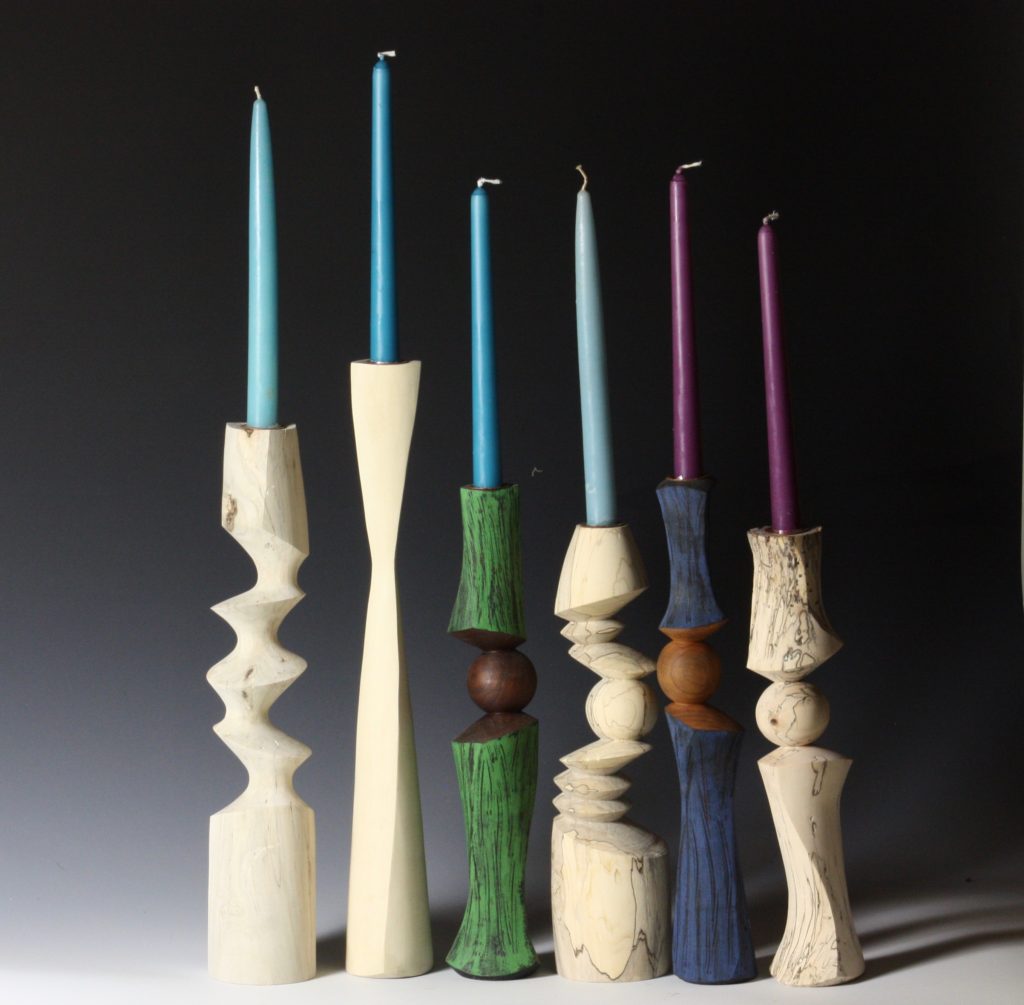 WGNC is very excited to have renowned multi-axis turner Barbara Dill for our March 12 meeting -- and three days of workshops -- in 2020. Come join us to welcome Barbara while she demonstrates everything you ever wanted to know about multi-axis spindles! She will discuss from start to finish the design process she uses to create these unique and artistic pieces.
It's that time of year again. Please join us for another year of learning, sharing and camaraderie with fellow turners.
Dues are $50 by check and cash or a couple of bucks more online to cover processing fees.
By Mail: Send a check to Bob Reuss at 3922 Lake Ferry Drive, Raleigh NC 27606.
By Cash: See Bob at the monthly meeting
By Card: See Bob at the monthly meeting or use this online link
We have a great 2020 planned so don't miss out!