WGNC is privileged to welcome artist Rudy Lopez to Raleigh for a demonstration and three days of workshops in May. The Florida turner will be our demonstrator for the May 10 meeting, but members can sign up for any or all of his three day-long workshops to be held at the NCSU CraftsCenter
Workshops are a non-refundable $110 per day, with no discounts for multi-day purchases. All the necessary wood, lathes and hand tools will be provided. Attendees need only bring personal safety devices but are welcome to also bring their own hand tools and extra wood. Cancellations will be forfeit unless a replacement can be found.
Click the day/project heading to reserve and pay for your seat now.
Friday May 11: Natural Edge Wing Bowl from a Half log or crotch section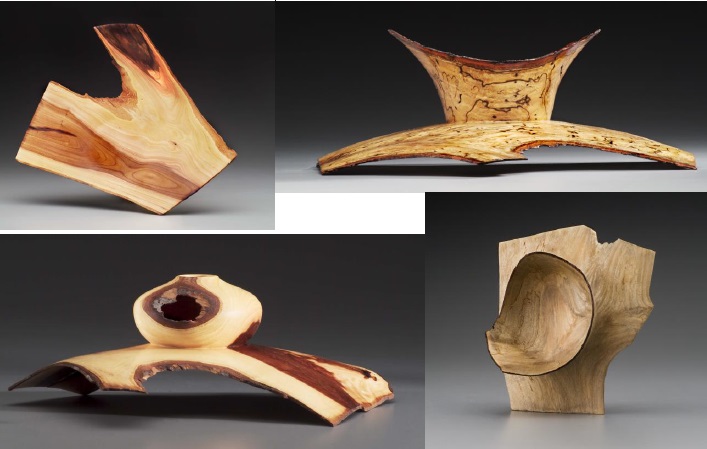 We will be turning a thin natural edge wing bowl from a green log or crotch section. Design and layout considerations regarding limb orientation, crotch figure, keeping or eliminating features or flaws in the wood will be covered. The basics of bevel-supported cuts along with two of the most important fundamentals of turning - sharp tools and good tool control will be emphasized. Turning thin allows the wood to warp and move which influences the final piece and helps avoid cracking. I will explain using and sharpening Negative Rake scrapers their benefits and how safe they are to use. Sanding wet wood both on and off of the lathe along with different finishing techniques will also be covered.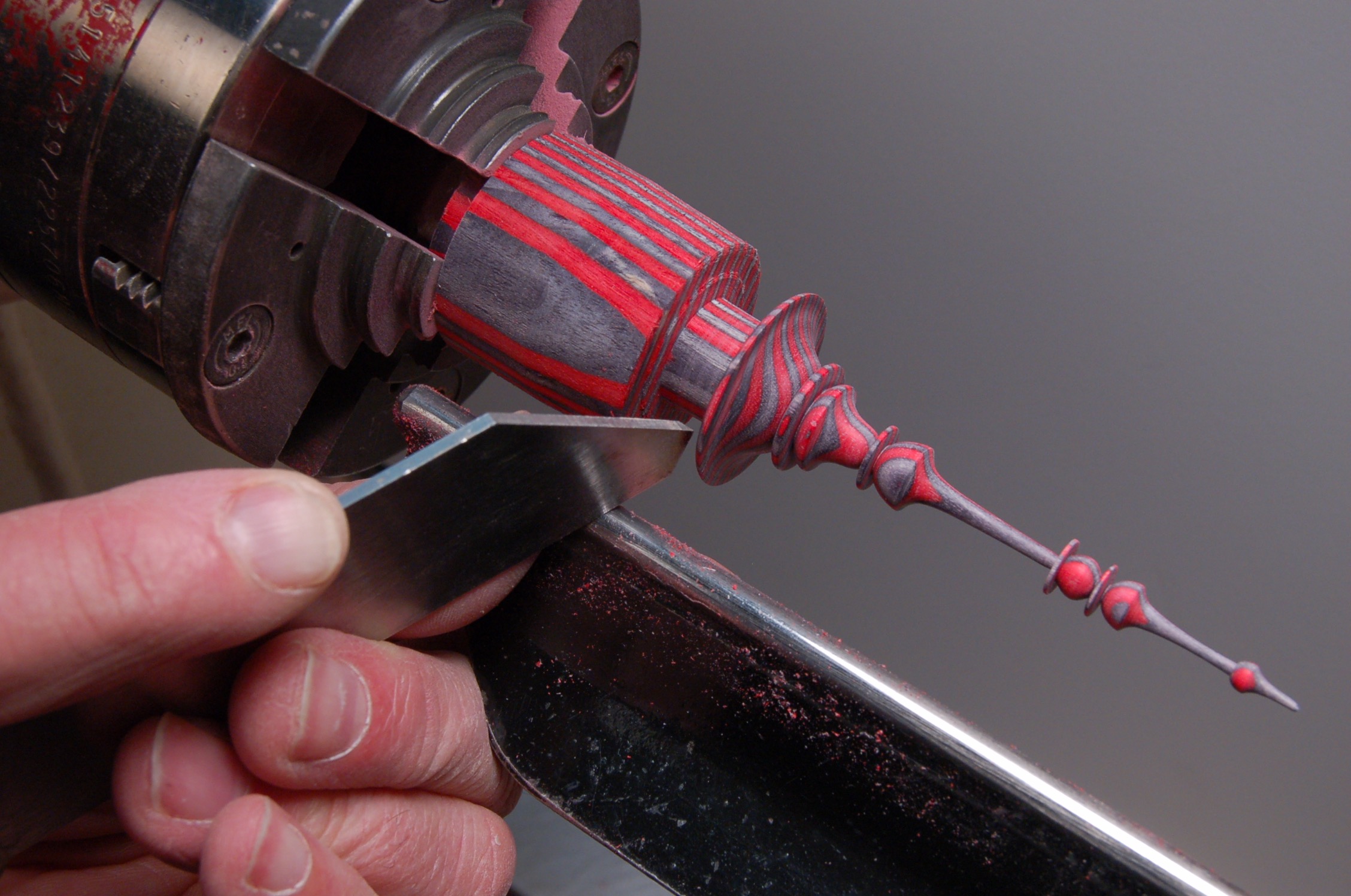 Join us Thursday, Feb. 8 to explore the art of the finial with expert turner Alan Leland.
"The focus of the demonstration is to help take the mystery out of turning elegant finials and spindles," Alan explained. "I will discuss some basic design concepts and how I develop my elegant finials."
The 7pm meeting at the NCSU Crafts Center will include the usual demonstration time, gallery critique and raffle. Members, guests and newcomers are all welcome to attend.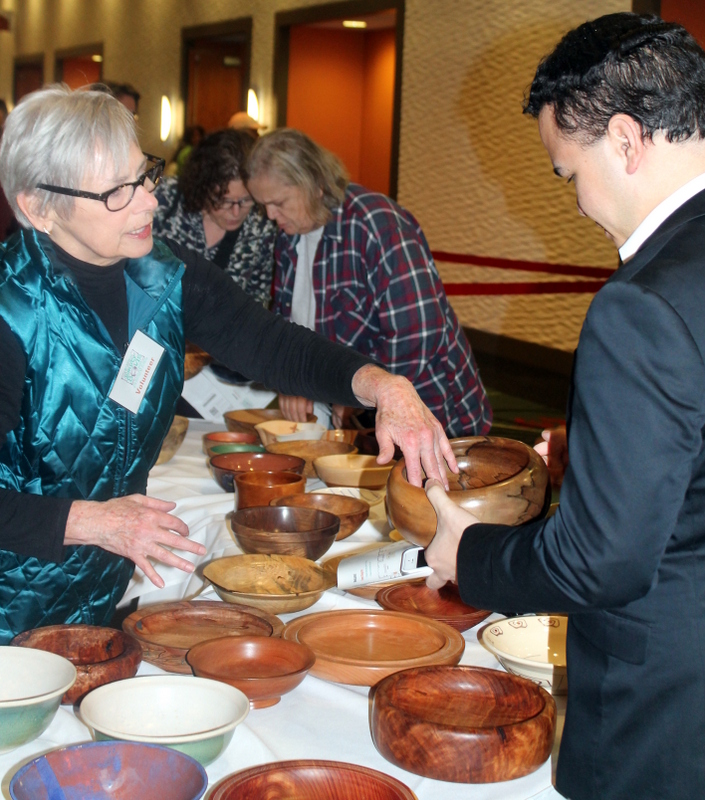 Please help to fill empty bowls with hope by contributing to the annual Empty Bowls to Benefit Urban Ministries of Durham. Empty Bowls, to be held March 1, 2018 at the Durham Convention Center, is the signature event for the downtown non-profit agency that provides emergency food, clothing and shelter to our neighbors in need and helps those who are homeless secure a home.
Event attendees get to sample soups from some of Durham's finest restaurants, but that is only half the story. Local artists and artisans donate their talents to create hand-crafted bowls for attendees to select and take home. This is where the Woodturners Guild of North Carolina can help. Providing over 800 hand crafted bowls is a tremendous challenge and the event organizers have reached out to WGNC to help by providing bowls for the event.
It has been more than a decade since WGNC has increased it's annual membership fee, but given current expenses and the benefits provided, the board has decided to raise the fee to $50 starting in 2018.
You can pay online right now, mail your check to the address below, or bring cash, check or credit card to the meetings. When you renew, please let us know if you have changed address, phone or email.
WGNC c/o Bob Reuss
3922 Lake Ferry Drive
Raleigh, NC 27606
Dues are payable by Jan. 1 and people will be dropped from all membership benefits if not paid by April 1.