Due to uncertainty relative to weather conditions this evening as well as travel safety concerns for our members and demonstrator, we have decided to cancel tonight's meeting.

Our next meeting will be Thursday, Nov. 1, at 6:30 PM
(please note the date and time change).
This meeting will feature Trent Bosch.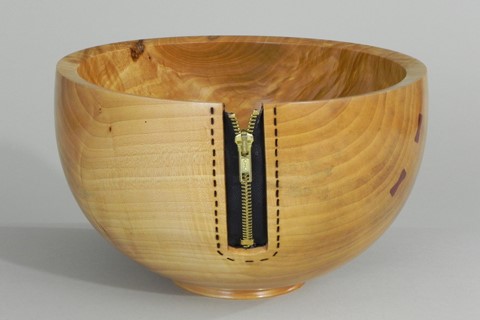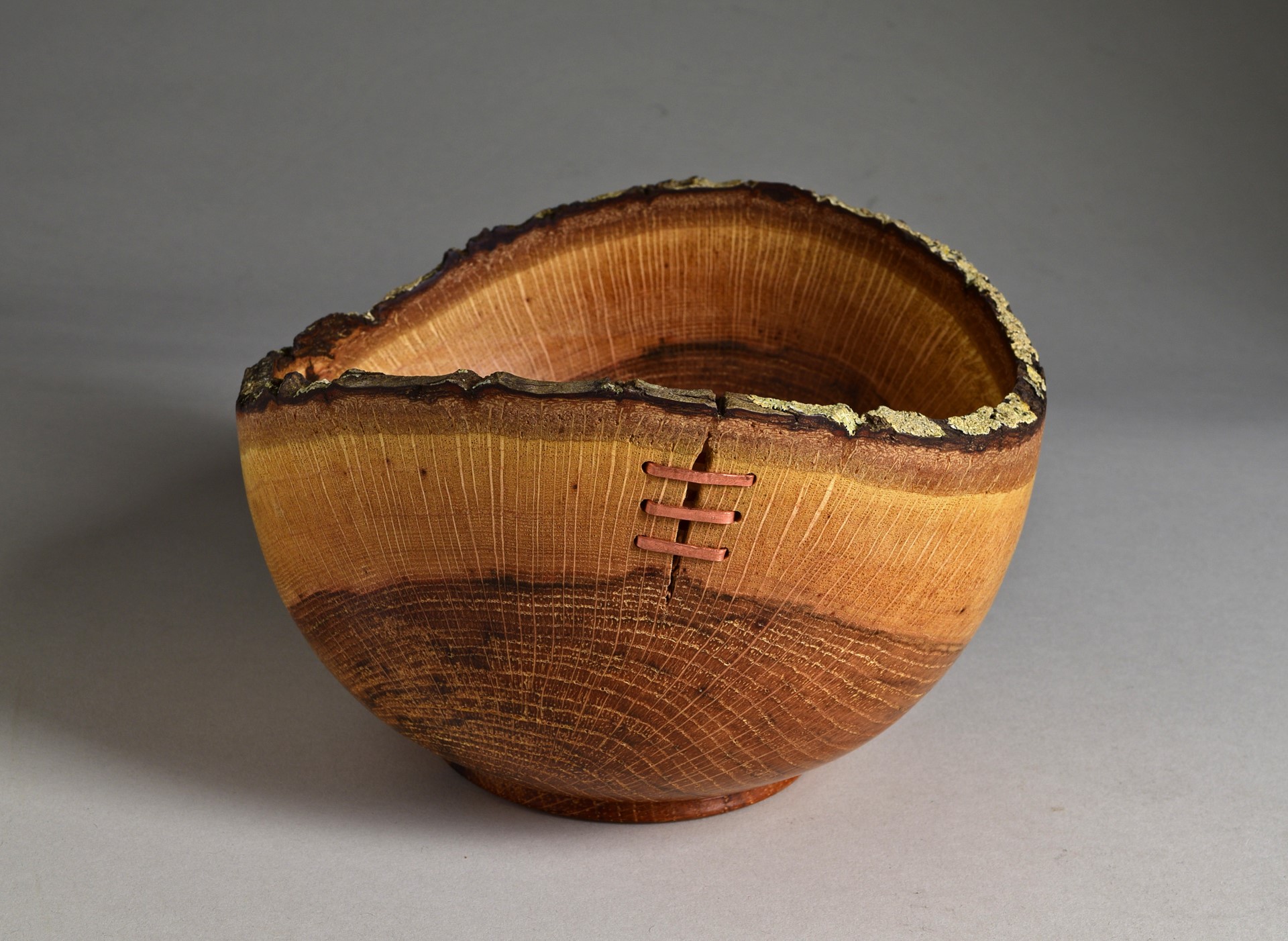 WGNC is pleased to welcome Dennis Belcher as our demonstrator for our Oct. 11 meeting. (Meeting starts at 6:45 PM) Dennis Will present "When Good Wood Cracks".  The description provided by Dennis is below.

It's a curse, and an opportunity, when wood cracks. The demonstration presents a series of techniques that take the curse of a crack and turn it into an artistic opportunity. This presentation flows from the article I wrote for the AAW's American Woodturner in the August 2015 edition. The article was a survey of techniques used by woodturners across the country to deal with a crack.

There are two key themes in the demonstration. The first is to show how to safely do each technique. The second is unleashing the creativity in the audience to resolve cracks in their own unique way.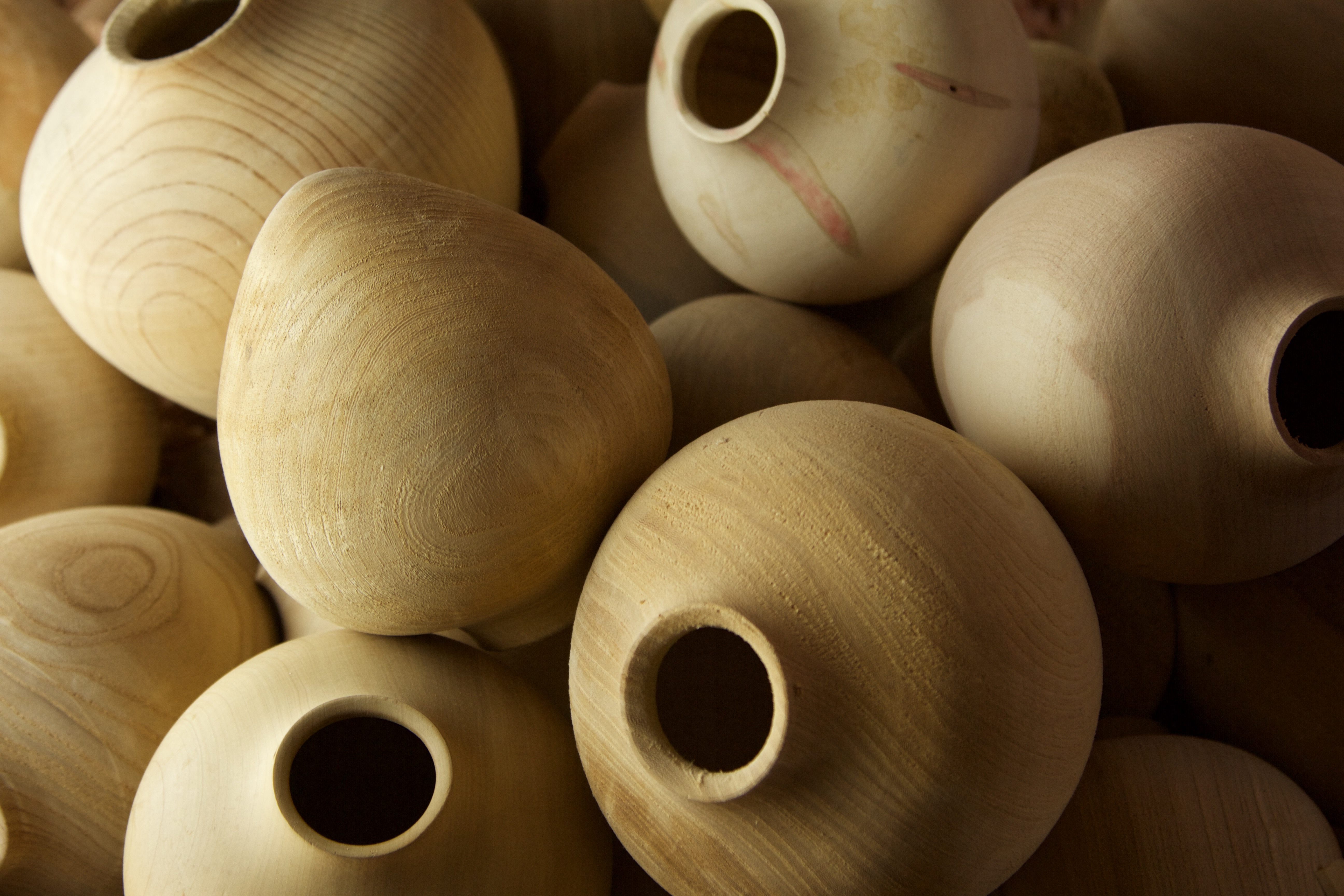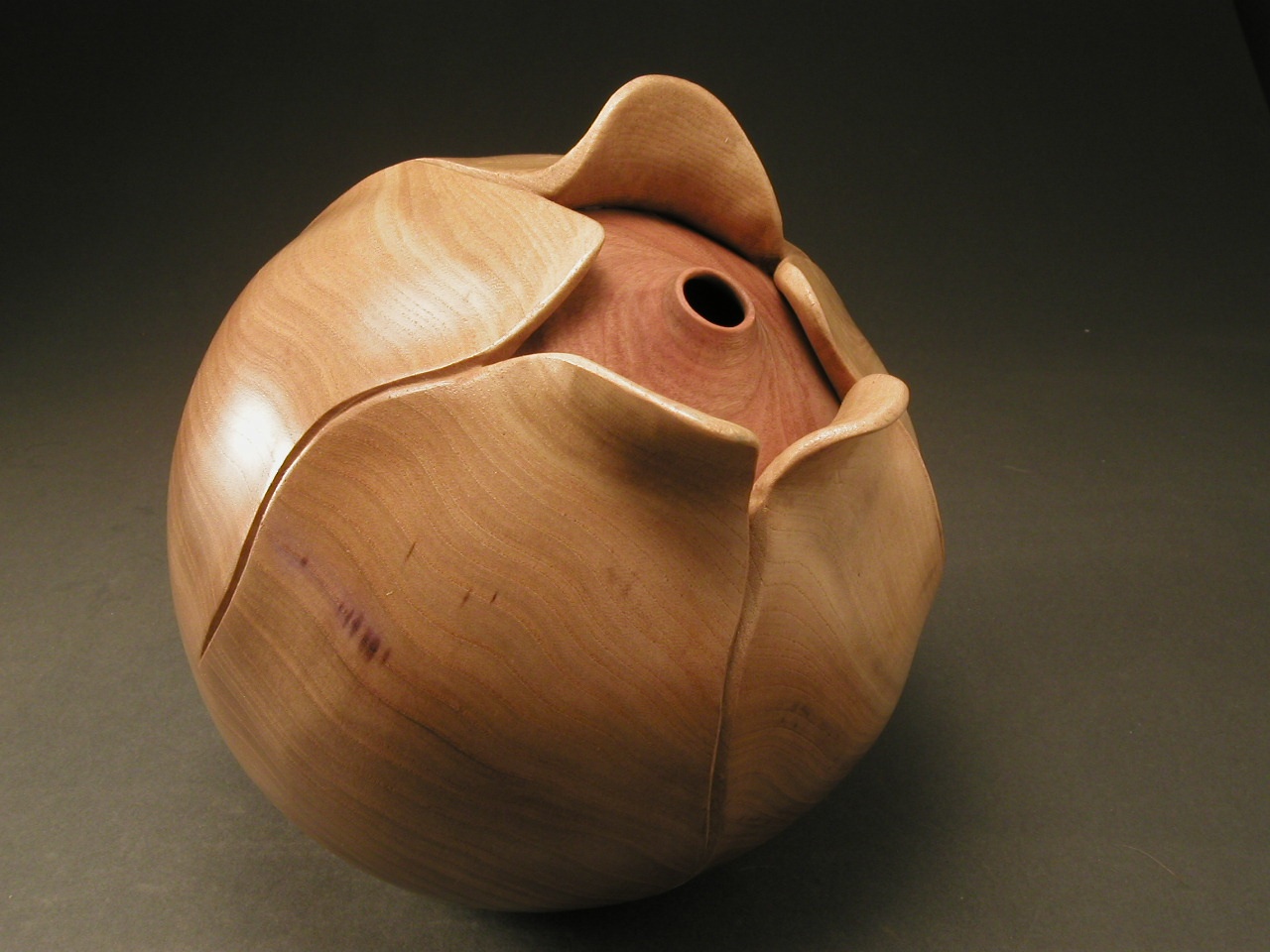 The Woodturners Guild of North Carolina is pleased to present renowned wood artist Trent Bosch for our meeting demonstration on Nov.  1, followed by three full day workshops on Nov. 2, 3, and 4. (Please note the date change for the meeting to the first Thursday of November.) The membership meeting will start at 6:30 PM. The workshops will start promptly at 9am each day.
The cost of the workshops is $115 per session for WGNC members ($130 for non members) Materials required for the class will be provided. Workshop participants are encouraged to bring their personal hollowing tools if they have them. Trent will also bring a variety of hollowing tools for participant use. Registration for the workshops is now open at the WGNC website. We expect the workshops to fill quickly so register early.
Descriptions of the three workshops are as follows. Follow the linked titles to purchase and reserve your seats:
In this class students will be introduced to the possibilities for hollowing forms on the lathe. We will go through multiple techniques for turning a hollow form and hollowing. Emphasis will be placed on form, as well as technique. The hollowing process is seemingly difficult but with a little guidance and the right techniques is doable for woodturners of all levels. Get a firm foundation to explore hollowing on your own. This class will be adapted to the skill level of the participants. Hollowing tools will be available for use by the participants.
In this class participants will not only learn techniques and processes to create hollow forms but also multiple ways to embellish the surface of their forms. From textures to colors to sandblasting and beyond – making this much more than just a hollow form class. Multiple techniques will be introduced and it will be up to the students as to which techniques interest them the most. Hollowing tools will be available for use by the participants.
In this class students will learn the techniques that Trent uses in the creation of his signature Vessels of Illusion. We will walk through every step from hollowing, to carving, to wood bending to create a form that looks like there is a vessel within a vessel. This project is time consuming, but should be able to be close to completed in the class. Skill level for this class is intermediate to advanced. Hollowing tools will be available for use by the participants.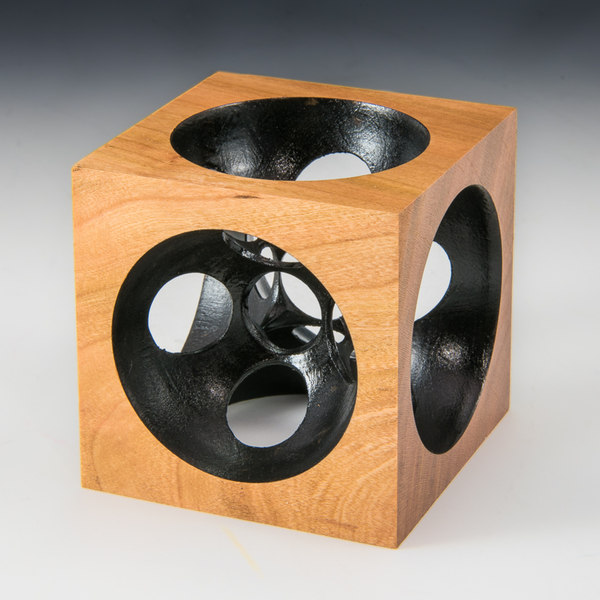 WGNC is pleased to welcome Jim Duxbury as our featured demonstrator for the Sept. 13 monthly meeting. The meeting starting time is 6:45 PM.
Jim's demonstration is titled Intersecting Spheres. Quoting Jim, "this demonstration is based on the geometric principals --- if two spheres of any size intersect each other the plane of intersection will be a perfect circle.
The demonstration will show details on how to layout all six equal sized spheres on any sized cube so that they intersect exactly to make the small open circles. Details to make the template that will be used to guide the cutting of each of the intersecting spheres will be shown.
When completed, highlights and accents can be added if so desired. These cubes have even been decorated and hung for unique, interesting Christmas ornaments or just as a conversation piece.
A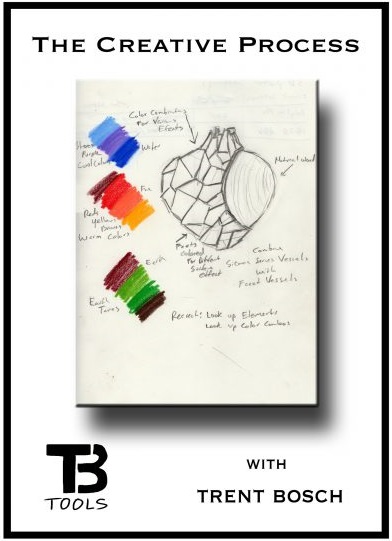 fter quite a dry spell in the "new material" department, this spring and summer has
seen a number of new additions. This month will not disappoint because the following items
are now available.
First up is "The Creative Process" by Trent Bosch.
This new DVD by Trent Bosch, walks you through all the steps Trent goes through when developing new ideas or combining existing ideas.
You will follow Trent as he brainstorms an idea, sketches the idea, prototypes, makes the idea come to life and the evaluation process after the idea is complete.
This is the perfect video for anyone looking to generate new ideas as well as for those not quite sure where to start.
Next up is "The Making of a Teapot" DVD by Michael Gibson.