Deprecated: Array and string offset access syntax with curly braces is deprecated in /home/gozy/public_html/www.woodturnersguild.com/libraries/idna_convert/idna_convert.class.php on line 421

Deprecated: Array and string offset access syntax with curly braces is deprecated in /home/gozy/public_html/www.woodturnersguild.com/libraries/idna_convert/idna_convert.class.php on line 435

Deprecated: Array and string offset access syntax with curly braces is deprecated in /home/gozy/public_html/www.woodturnersguild.com/libraries/idna_convert/idna_convert.class.php on line 826

Deprecated: Array and string offset access syntax with curly braces is deprecated in /home/gozy/public_html/www.woodturnersguild.com/libraries/idna_convert/idna_convert.class.php on line 957

News
Details

Category: Demonstration Writeups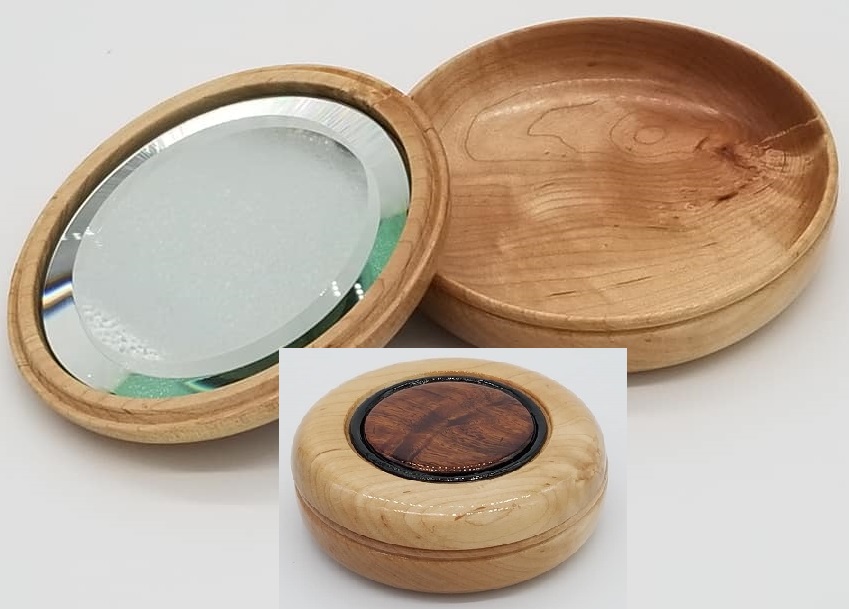 WGNC is very happy to have member Richard Cook demonstrate a side-grained box at the Feb. 13 meeting of the Woodturners Guild of North Carolina.
As opposed to small boxes that are turned end grain, Richard will turn a side-grained box from lumber that is easily found at your supplier in 8/4 - 12/4 thicknesses (2"-3"). His design utilizes cut away material that normally would be considered waste. As an example, when band sawing raw material for larger bowls and platters wedges are created which are perfect for these smaller projects.
Details

Category: Demonstration Writeups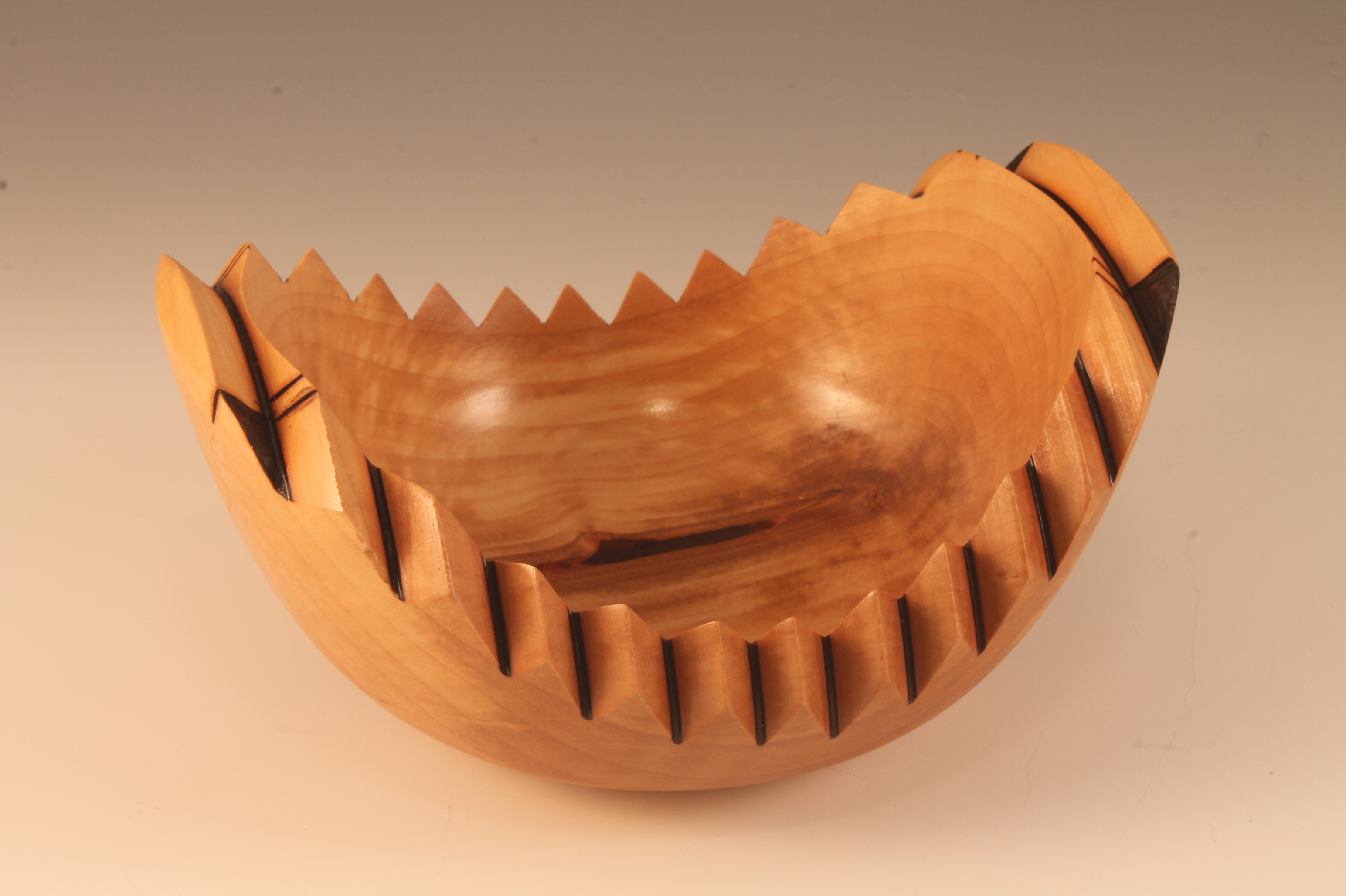 WGNC is honored to have Jim Duxbury for our January 9th monthly meeting where he will once again inspire us with his unique creative talents.
Wooden bowls and vessels can be created in various shapes and sizes, and can be both decorative and functional. Jim's demonstration titled "Shark Tooth Bowl" is a little different and teaches principles that expand creativity and ability. This piece has additional creative embellishments to make it exceptional and a uniquely crafted piece.
Details

Category: Demonstration Writeups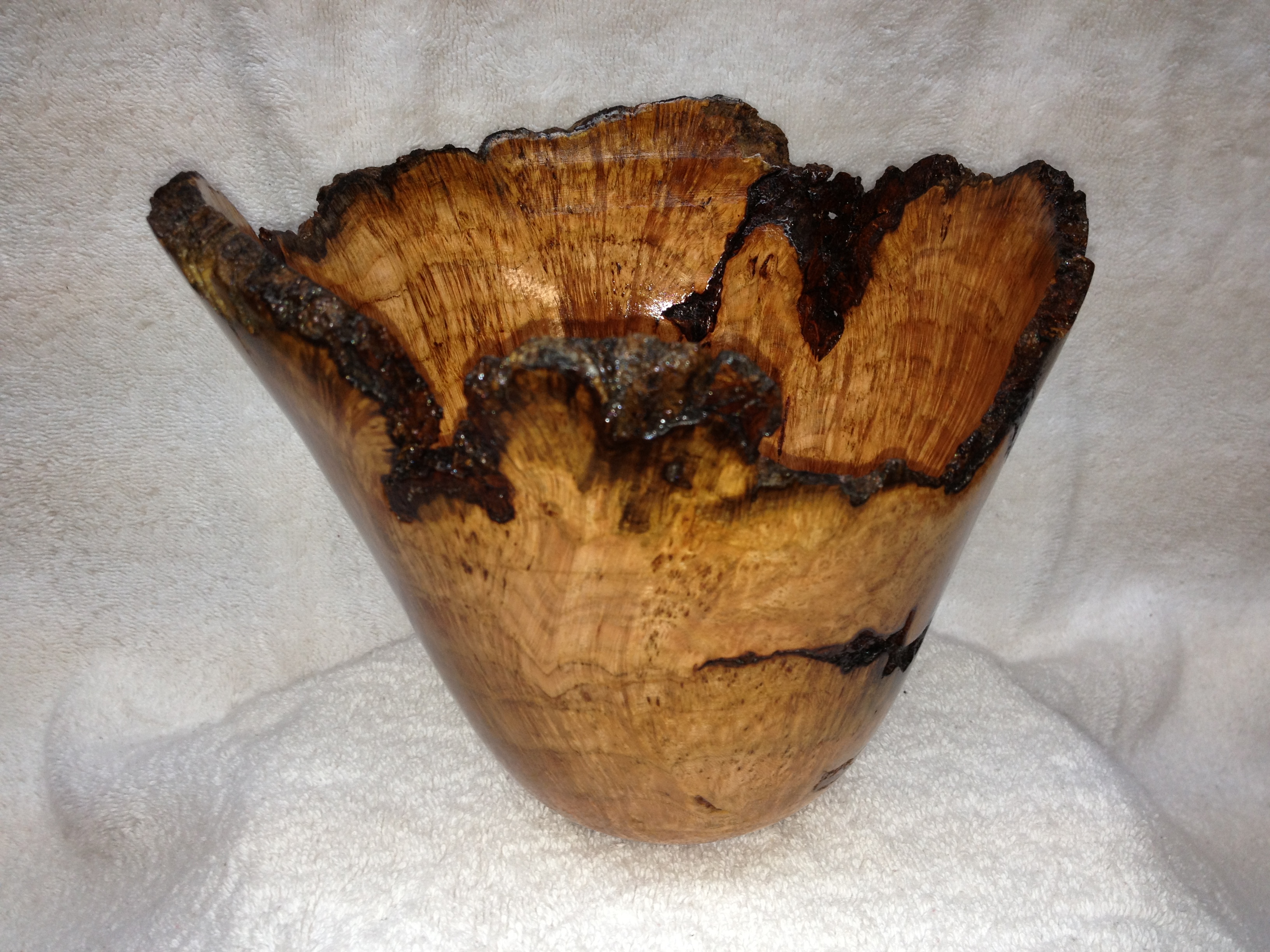 The August 8 demonstration for The Woodturners Guild of NC will be on Natural Edge Turning presented by Bob Reuss (Royce). Bob has been a member of WGNC for twenty years and served as founding representative to the NC Woodturning Symposium, Board Member, Treasurer and President.
The demonstration will begin with a visual presentation of the range of designs that can be encompassed by "natural edge" and then move on to the selection of good turning blanks, options for cutting blanks from logs, variations on mounting the piece, balancing the final form (or not for artistic reasons) and how to preserve the natural edge. Options on finishing will also be discussed.
The meeting begins at 6:45 in the NC State Crafts Center and will include the usual instant gallery (2 items) and critique, a raffle, and access to the WGNC book and video library.
Details

Category: Demonstration Writeups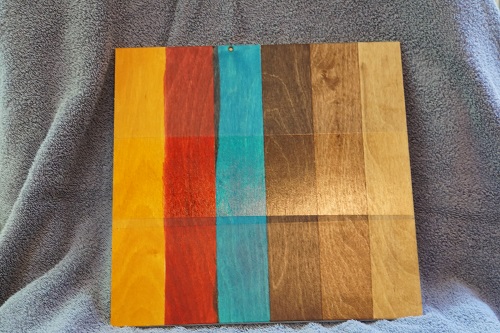 Finishes and dyes was one of the most requested demonstrations in the membership survey conducted earlier in the year. In response we are pleased to present a discussion of finishes led by our own Jeffrey Danneman.
Get Jeffrey's slide presentation.
Jeffrey will share the expertise gleaned from a 40+ year career as a coatings chemist to provide a plain English description of film formation of the common polymers used in wood finishing.
Details

Category: Demonstration Writeups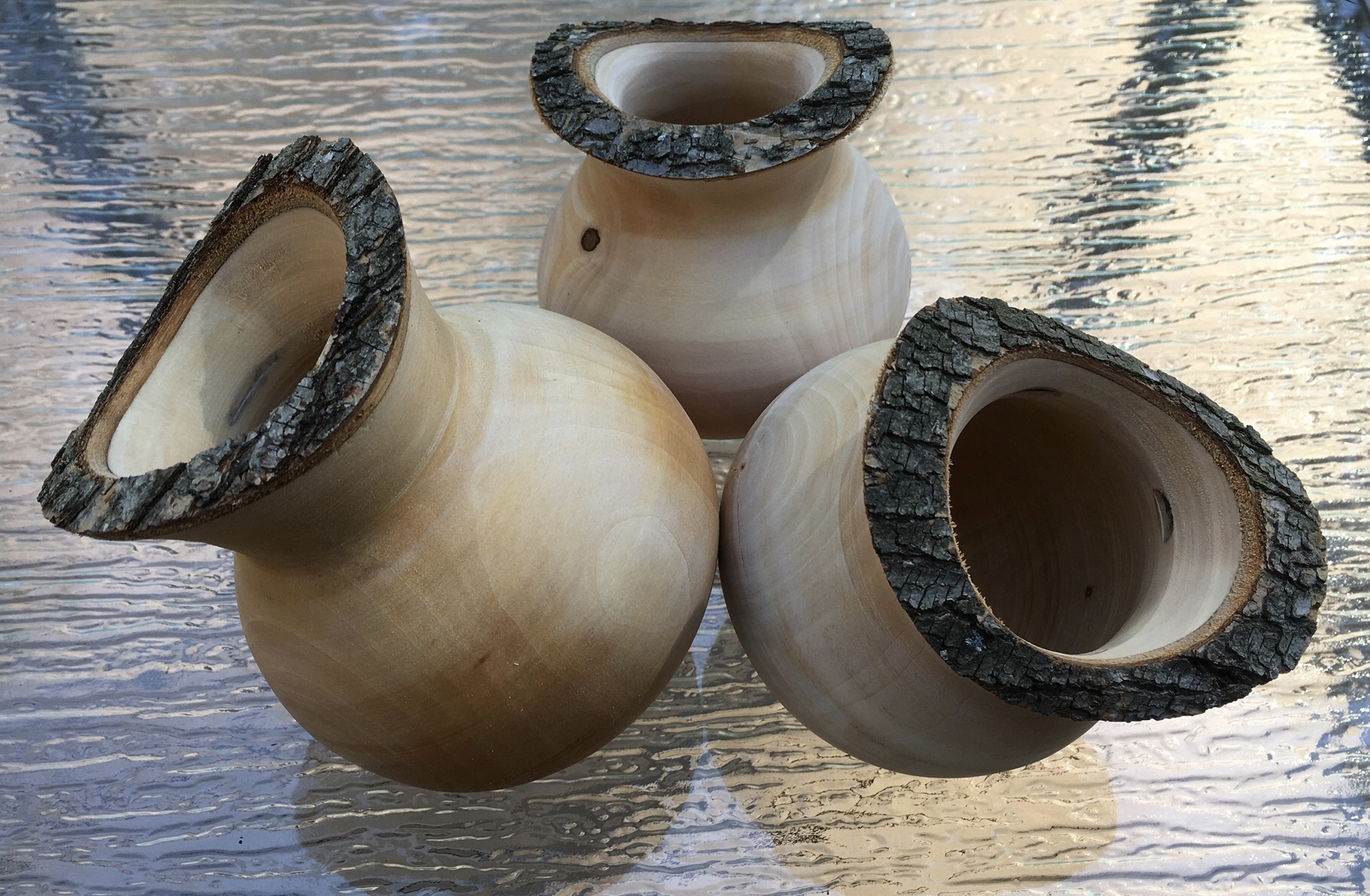 Do you have mini lathe and find it a challenge to create interesting or attractive pieces that sell? Then you should find this session very interesting even if you have a larger lathe. WGNC member and former president Norm Cloutier will demonstrate his take on the bird's mouth bowl and share ideas and methods for many other small projects at the June 13 meeting in the NCSU Crafts Center.