News
Details

Category: Demonstration Writeups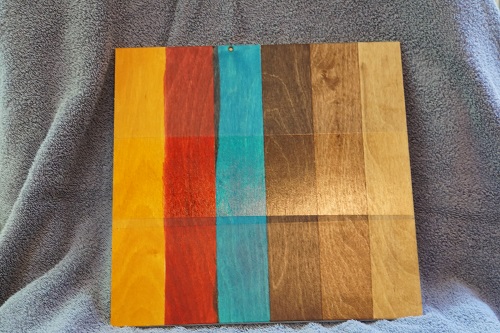 Finishes and dyes was one of the most requested demonstrations in the membership survey conducted earlier in the year. In response we are pleased to present a discussion of finishes led by our own Jeffrey Danneman.
Get Jeffrey's slide presentation.
Jeffrey will share the expertise gleaned from a 40+ year career as a coatings chemist to provide a plain English description of film formation of the common polymers used in wood finishing.
Details

Category: Demonstration Writeups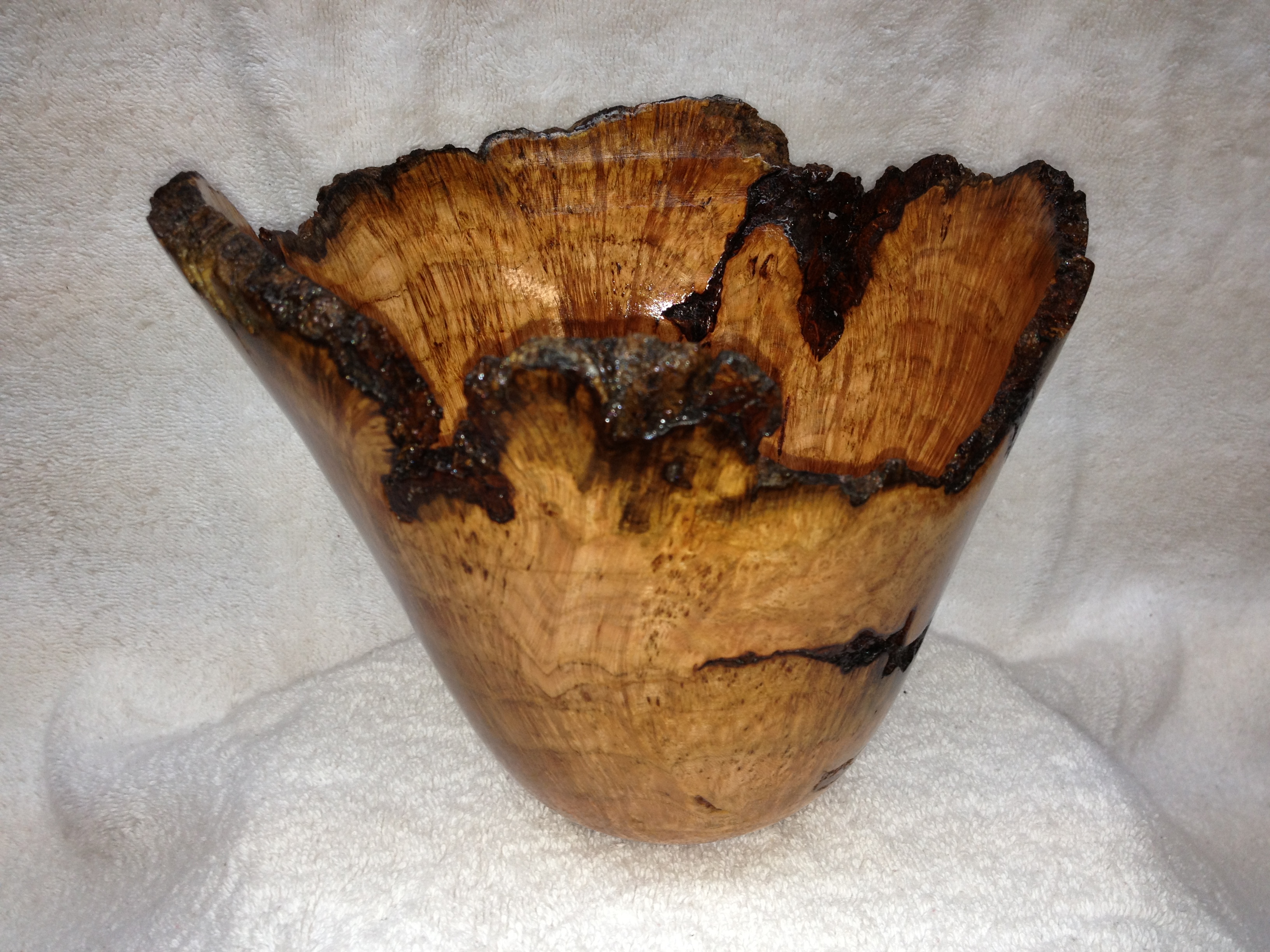 The August 8 demonstration for The Woodturners Guild of NC will be on Natural Edge Turning presented by Bob Reuss (Royce). Bob has been a member of WGNC for twenty years and served as founding representative to the NC Woodturning Symposium, Board Member, Treasurer and President.
The demonstration will begin with a visual presentation of the range of designs that can be encompassed by "natural edge" and then move on to the selection of good turning blanks, options for cutting blanks from logs, variations on mounting the piece, balancing the final form (or not for artistic reasons) and how to preserve the natural edge. Options on finishing will also be discussed.
The meeting begins at 6:45 in the NC State Crafts Center and will include the usual instant gallery (2 items) and critique, a raffle, and access to the WGNC book and video library.
Details

Category: Demonstration Writeups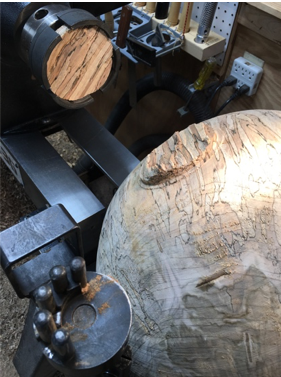 The April 11, 2019 meeting of the Woodturners Guild of North Carolina will offer two opportunities for hands-on participation from our membership.
The meeting will open at 6:45 pm with our annual "Tip, Tricks and Jigs" presentation. Do you have or do something unique that you want to share with others? Maybe it is a special tool or tip that makes things a bit easier, or a technique for handling wood. Members are encouraged to present anything that relates to turning that may help others to be better turners.
Not something you can bring to the meeting? No problem; just email a photo or two to This email address is being protected from spambots. You need JavaScript enabled to view it. -- by April 10 -- and we will project it on the screen. Please limit your presentation to three items and under five minutes.
Then after a short break, and in response to membership requests for a more in-depth gallery discussion, we will commence with "Show and Tell your Challenge".
Details

Category: Demonstration Writeups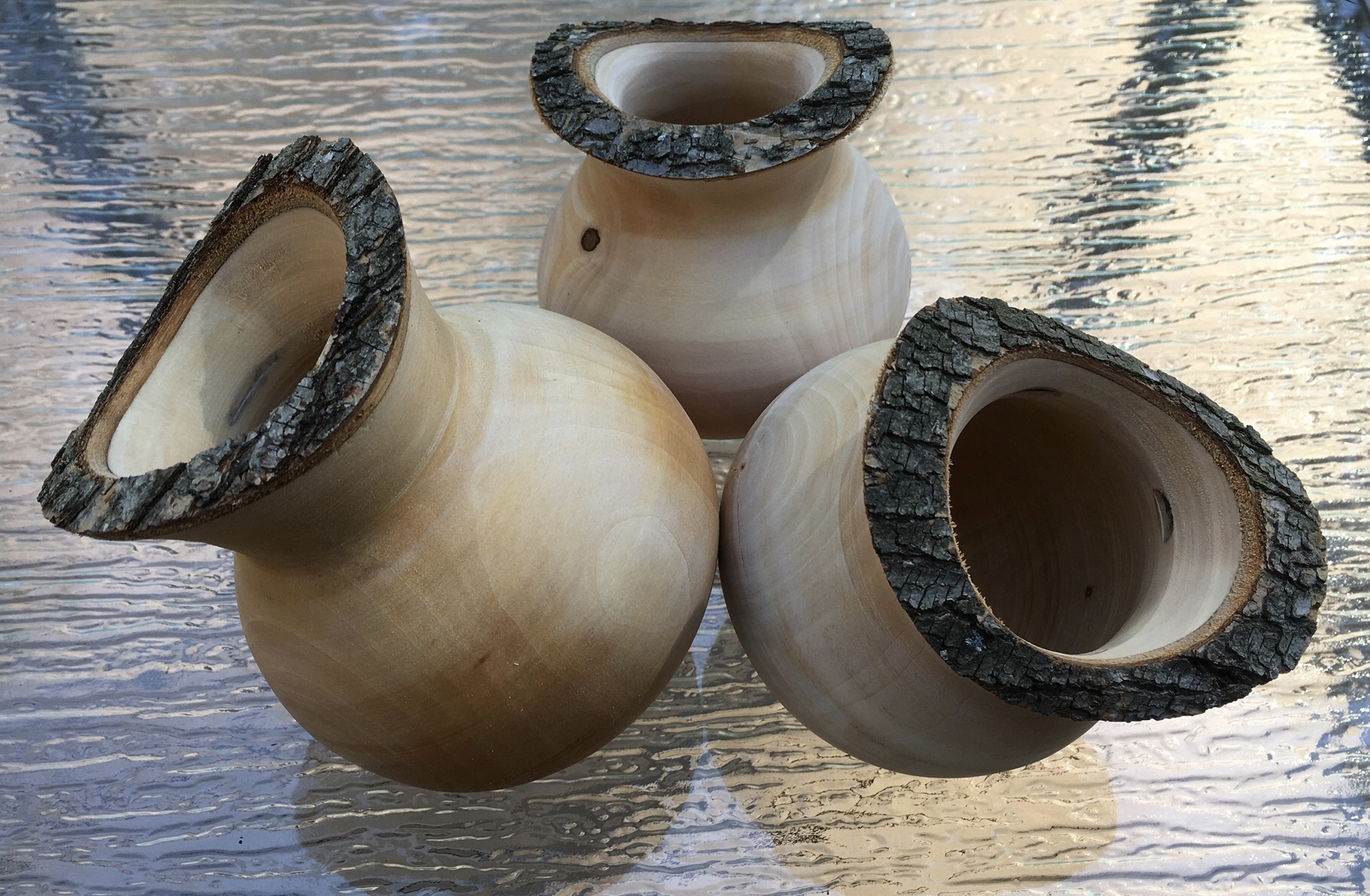 Do you have mini lathe and find it a challenge to create interesting or attractive pieces that sell? Then you should find this session very interesting even if you have a larger lathe. WGNC member and former president Norm Cloutier will demonstrate his take on the bird's mouth bowl and share ideas and methods for many other small projects at the June 13 meeting in the NCSU Crafts Center.
Details

Category: Demonstration Writeups
We are all used to turning large blocks of wood, and even segmented turning, but this month we will learn to work with laminated turning blanks. Frank Penta will demonstrate how to design build and turn wood laminates at the July 12 meeting.
The meeting begins at our new start time of 6:45 pm at the NCSU CraftsCenter woodshop. Please bring no more than two pieces to be photographed and included in our instant gallery at the break, and members are also welcome to borrow items from the library and take part in our wood+ raffle at the end of the meeting.
Read more: Join us July 12 for Frank Penta on using laminated wood