News
Details

Category: Demonstration Writeups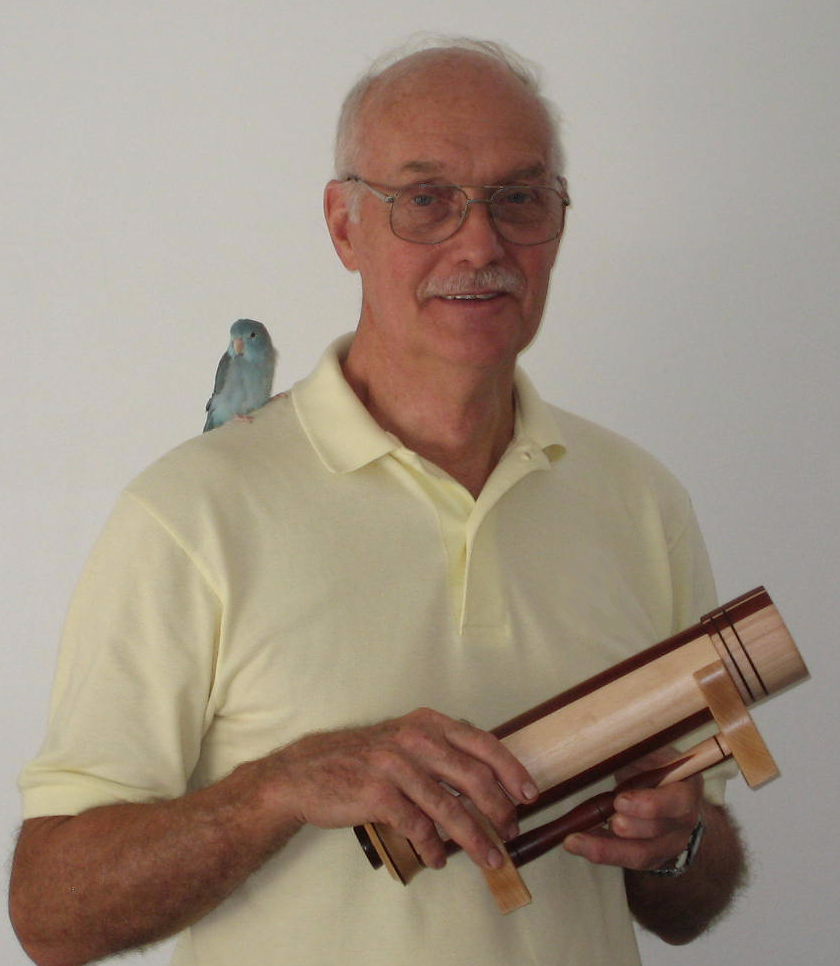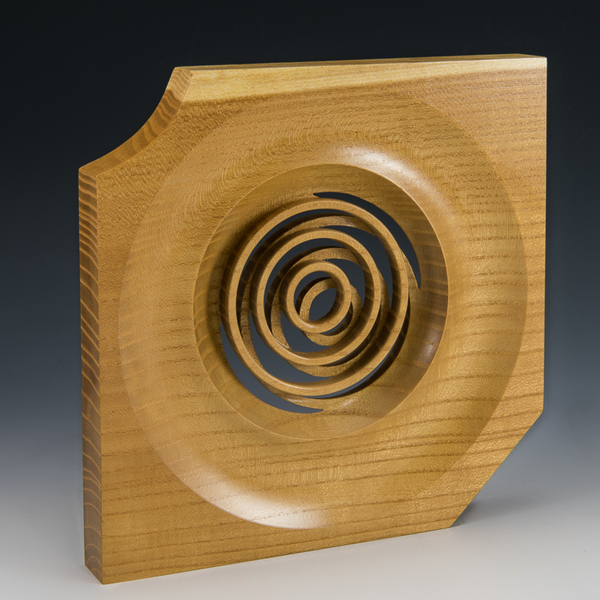 WGNC member and inventor Jim Duxbury will be our demonstrator at the April 13 meeting of the guild, sharing the secrets behind his latest creation called "Illusions."
The 7pm meeting will again be at the NC State Crafts Center in Raleigh, and include a member raffle, instant gallery and critique. Members are invited to bring up to 3 pieces to be photographed and critiqued in the gallery.
Jim is the kind of guy who thinks "out of the box." His turnings are unique and he seldom turns the same thing twice. With the help of his pet parrotlet, "Bean" creativity abounds - all sorts of fine turnings are made from small bottle stoppers to bowls, bud vases, trays, furniture, kaleidoscopes, turned wooden hats, pens, and even a working Foucault Pendulum. Jim's kaleidoscopes are a signature item, custom designed and the recipient of numerous blue ribbons. Although Jim quit working in 1996 and has claimed to be retired, he has since obtained two U. S. Patents.
Illusions --- This decorative four-center turning reveals the basics of much more complicated and fascinating possibilities. The illusions are all turned on a faceplate with a minimal number of tools and expense. Designs can be the same cuts on both sides, just offset as shown here, or a more complicated design can be achieved with 12 or more centers involved. Smaller versions can be turned on mini lathes making it is an excellent project for a novice turner to hone skills. The more detailed pieces are drawn first to get precision and accuracy.
Details

Category: Demonstration Writeups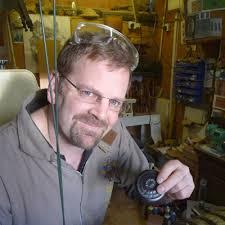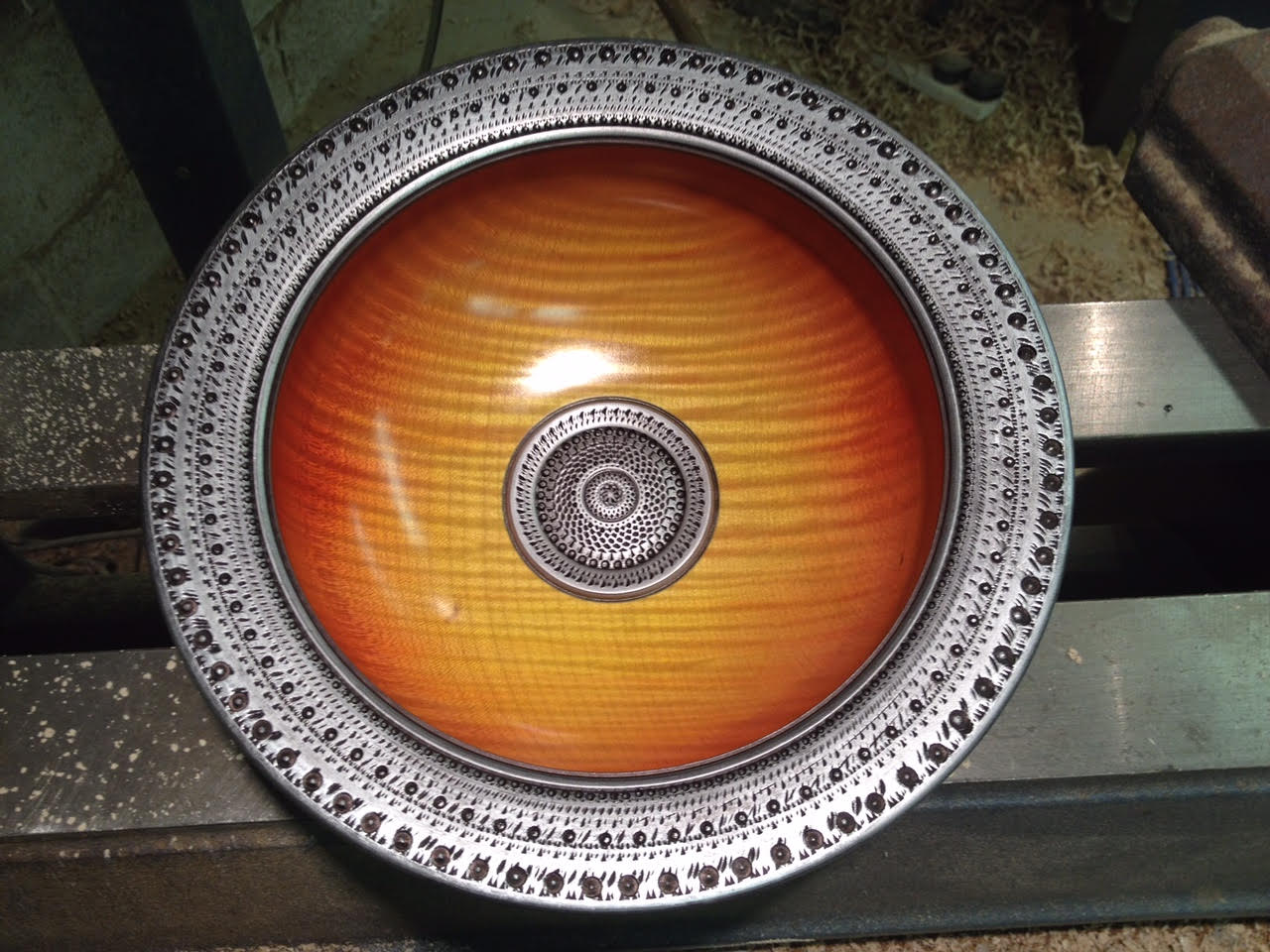 On Feb. 9, British artist Nick Agar will demonstrate his famous Viking Sunset bowl at the NC State Crafts Center for the Woodturners Guild.
The meeting will begin at 6 pm in the center's woodshop and will be open to the public. No fee will be charged, but donations gladly accepted for this special presentation.
Details

Category: Demonstration Writeups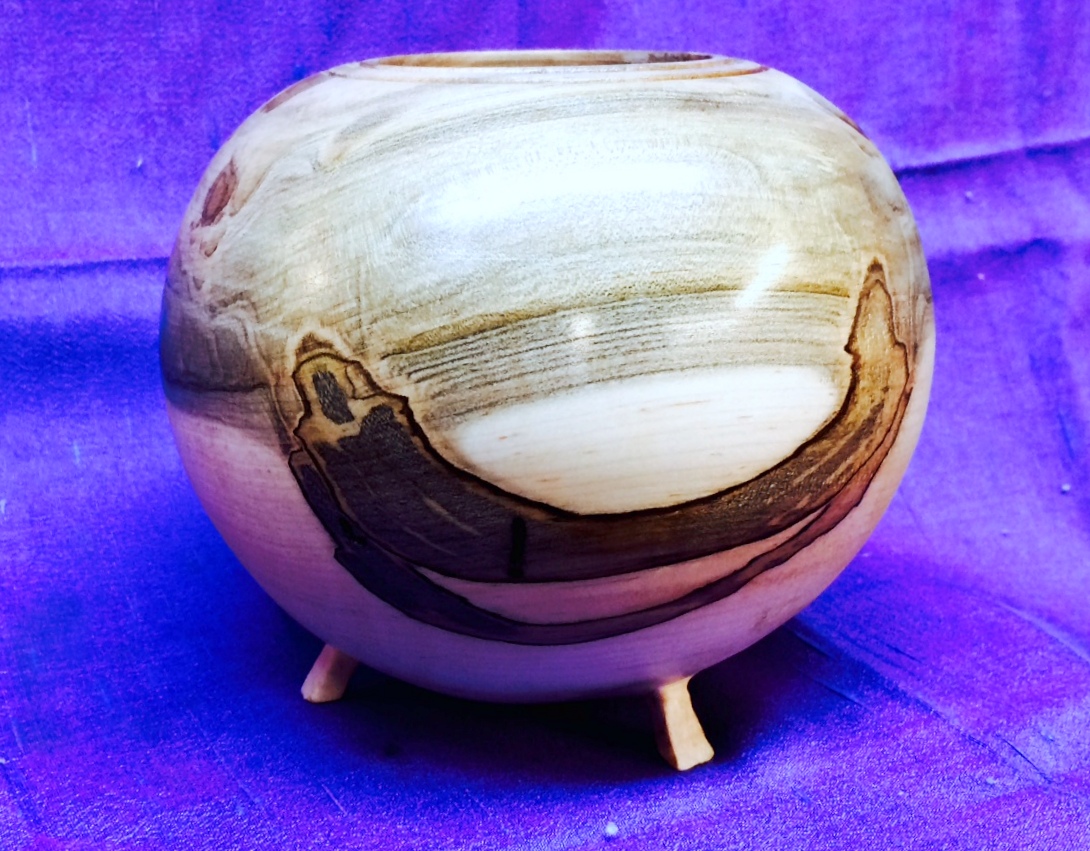 Long-time WGNC member and current treasurer Bob Reuss will demonstrate how to turn a unique footed vessel at the Nov. 10 meeting, using a technique he learned from Liam Flynn at the June AAW symposium.
The log-cutting technique helps to achieve an interesting range of grain contrast effects.
The demonstration will include a visual presentation on preparing the turning blank and commentary on the many design possibilities with this form. This technique was demonstrated by the UK artist during the 2016 AAW National Symposium in Atlanta.
The demo will begin at the usual 7 pm meeting time at the NC State Crafts Center, and members and guests are all welcome. At about 8 pm there will be a short break followed by an instant-gallery where members can have up to 3 of their pieces critiqued and photographed, and the usual raffle will be held at the close of the meeting at about 9pm.
Details

Category: Demonstration Writeups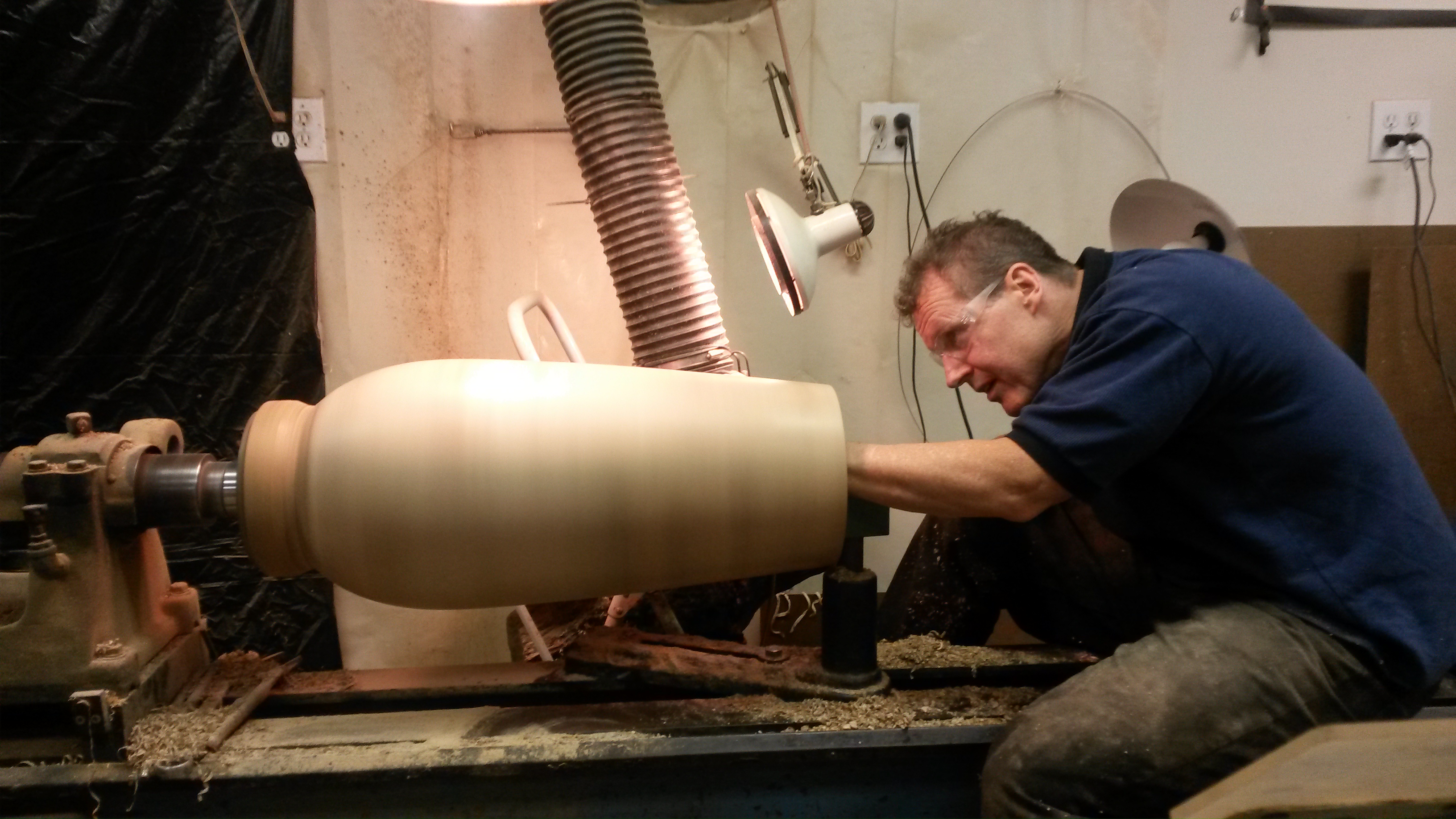 New WGNC President Chris Boerner is excited to demonstrate Turning and Finishing Techniques for our January club meeting, which is a subject near and dear to his heart.
Chris will share the knowledge and skills that he garnered over the past 28 years while working with a wide variety of woods, tools and turning methods.  As he teaches, he will also enlighten us on tips to help improve our turning as well as share interesting personal stories.
Read more: Boerner to demonstrate turning & finishing techniques Jan. 12
Details

Category: Demonstration Writeups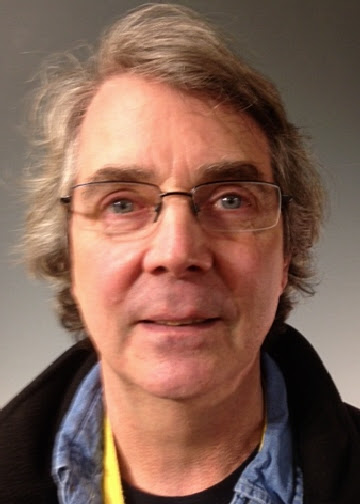 Alan Leland will be demonstrating this month. He is our very own internationally recognized woodturner who is known  for his turning skills and most notably for his elegant delicate ornaments and his Three Legged stools with their crisp turnings. He handles his tools with finesse and is admired for his light touch and the crisp delicate details evident in his work.