News
Details

Category: Demonstration Writeups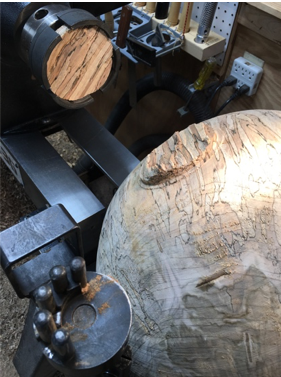 The April 11, 2019 meeting of the Woodturners Guild of North Carolina will offer two opportunities for hands-on participation from our membership.
The meeting will open at 6:45 pm with our annual "Tip, Tricks and Jigs" presentation. Do you have or do something unique that you want to share with others? Maybe it is a special tool or tip that makes things a bit easier, or a technique for handling wood. Members are encouraged to present anything that relates to turning that may help others to be better turners.
Not something you can bring to the meeting? No problem; just email a photo or two to This email address is being protected from spambots. You need JavaScript enabled to view it. -- by April 10 -- and we will project it on the screen. Please limit your presentation to three items and under five minutes.
Then after a short break, and in response to membership requests for a more in-depth gallery discussion, we will commence with "Show and Tell your Challenge".
Details

Category: Demonstration Writeups
We are all used to turning large blocks of wood, and even segmented turning, but this month we will learn to work with laminated turning blanks. Frank Penta will demonstrate how to design build and turn wood laminates at the July 12 meeting.
The meeting begins at our new start time of 6:45 pm at the NCSU CraftsCenter woodshop. Please bring no more than two pieces to be photographed and included in our instant gallery at the break, and members are also welcome to borrow items from the library and take part in our wood+ raffle at the end of the meeting.
Read more: Join us July 12 for Frank Penta on using laminated wood
Details

Category: Demonstration Writeups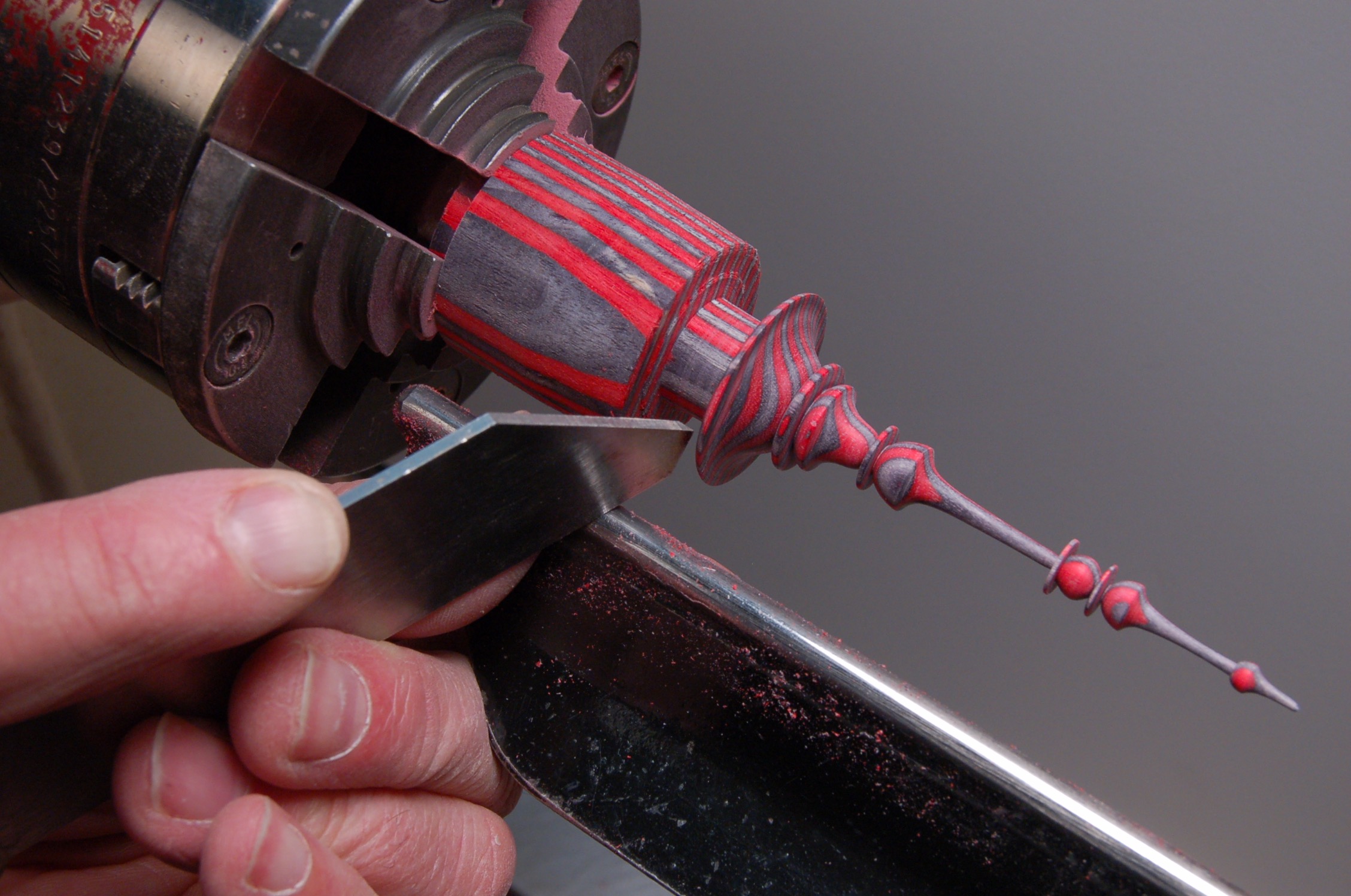 Join us Thursday, Feb. 8 to explore the art of the finial with expert turner Alan Leland.
"The focus of the demonstration is to help take the mystery out of turning elegant finials and spindles," Alan explained. "I will discuss some basic design concepts and how I develop my elegant finials."
The 7pm meeting at the NCSU Crafts Center will include the usual demonstration time, gallery critique and raffle. Members, guests and newcomers are all welcome to attend.
Details

Category: Demonstration Writeups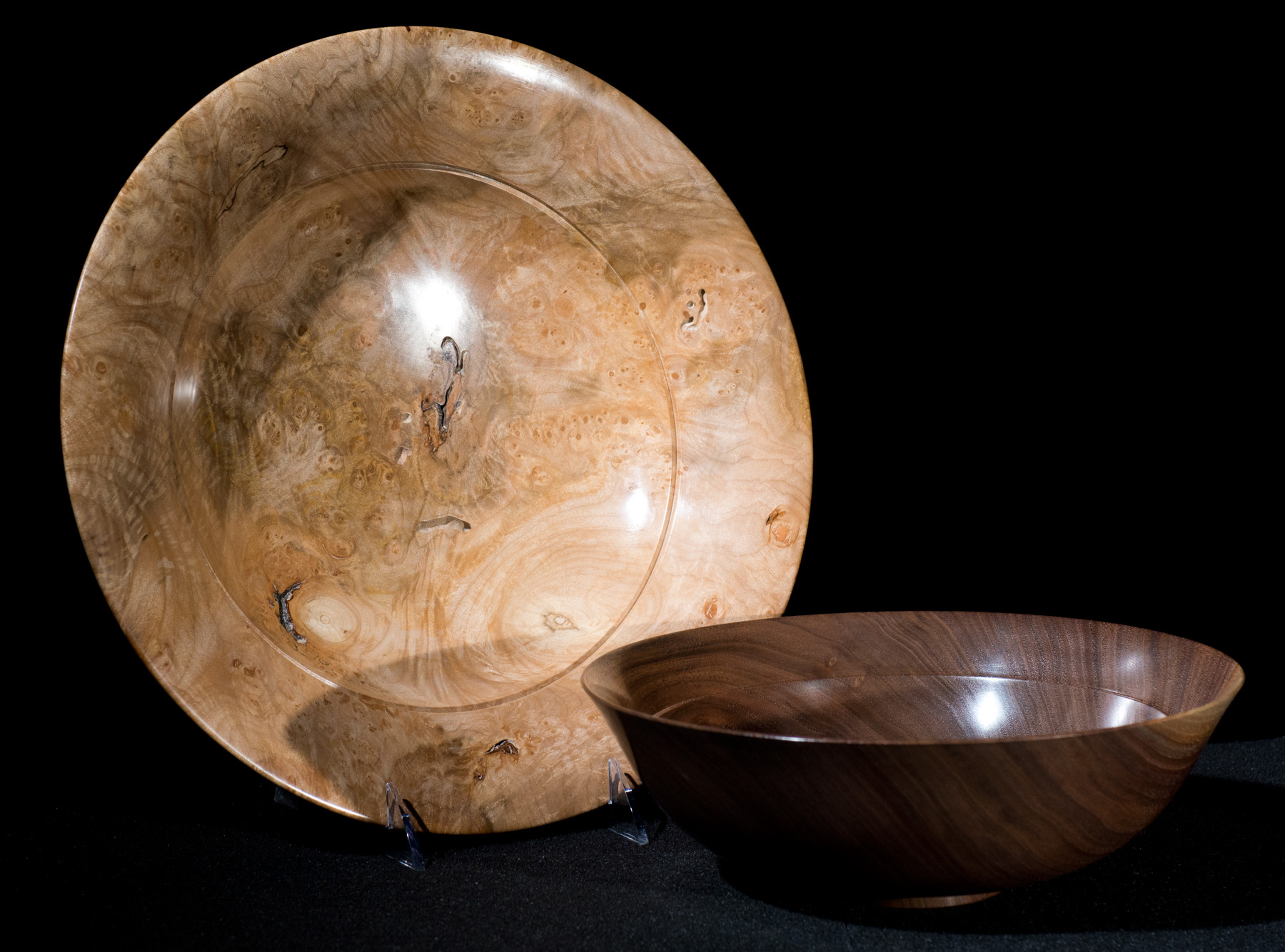 WGNC is pleased to present Marc Banka as the featured demonstrator at the April 12, 2018 meeting at the NCSU Crafts Center. The description of the presentation, as described by Marc, is below.
"I've been working with variations on the simple Ogee Platter, plate or bowl. An Ogee outside and an interior space having a rim with a convex curve, a center area with a concave shape (of course), and a simple element delineating the two sections.
Details

Category: Demonstration Writeups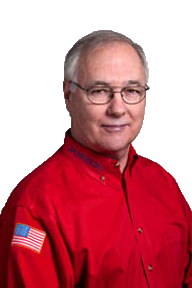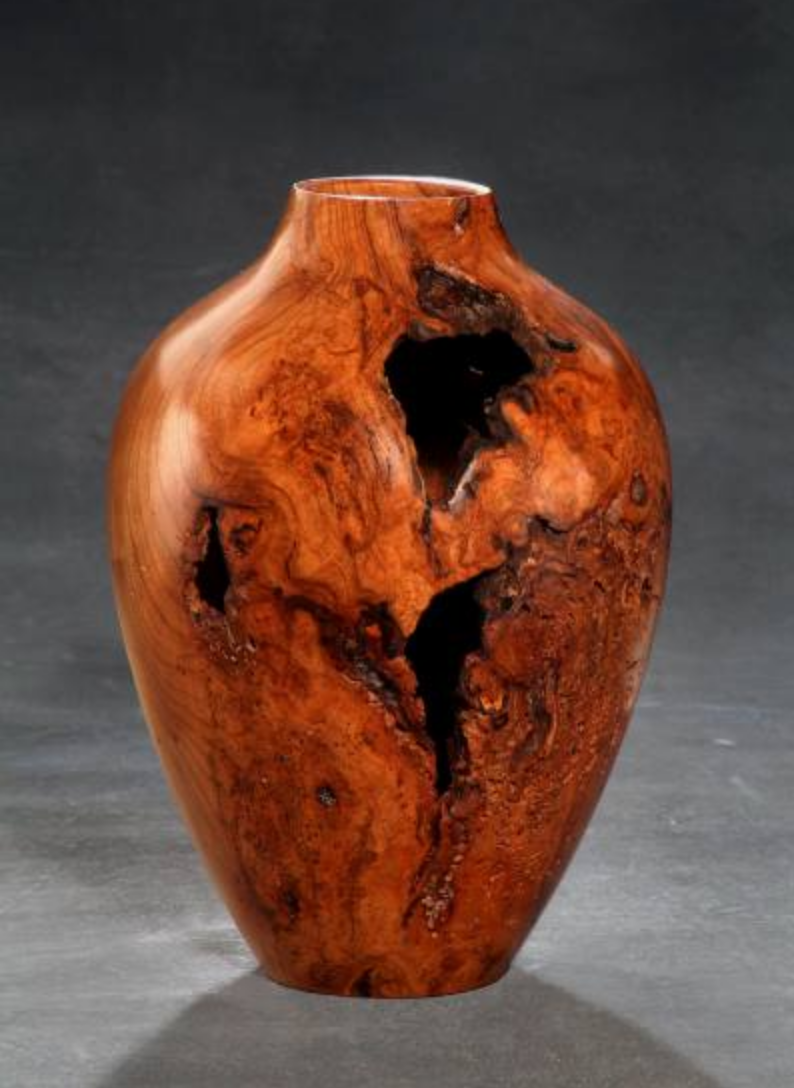 Michigan woodturner Lyle Jamieson will be demoing from his shop and broadcasting (with multiple camera angles) to us at the Craft Center this Thursday night starting at 7pm.
Lyle has been involved in both woodworking and turning from an early age. His father mentored him in the intricacies of wood, both structurally and artistically, and as a result of this background, he got his start in the woodworking field.
Lyle has developed a style that is both innovative in design and technically challenging. His creative energies and desire to cultivate his technique soon led him to attempt turning the human form, which requires a multi-axis approach versus the more traditional single axis.
From these techniques, Lyle was able to create the Jamieson Hollow Form Turning System.
Today, Lyle is an accomplished teacher of wood turning technique and now resides in a beautiful corner of northern Michigan. Read more at lylejamieson.com