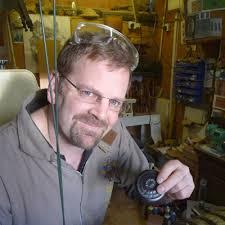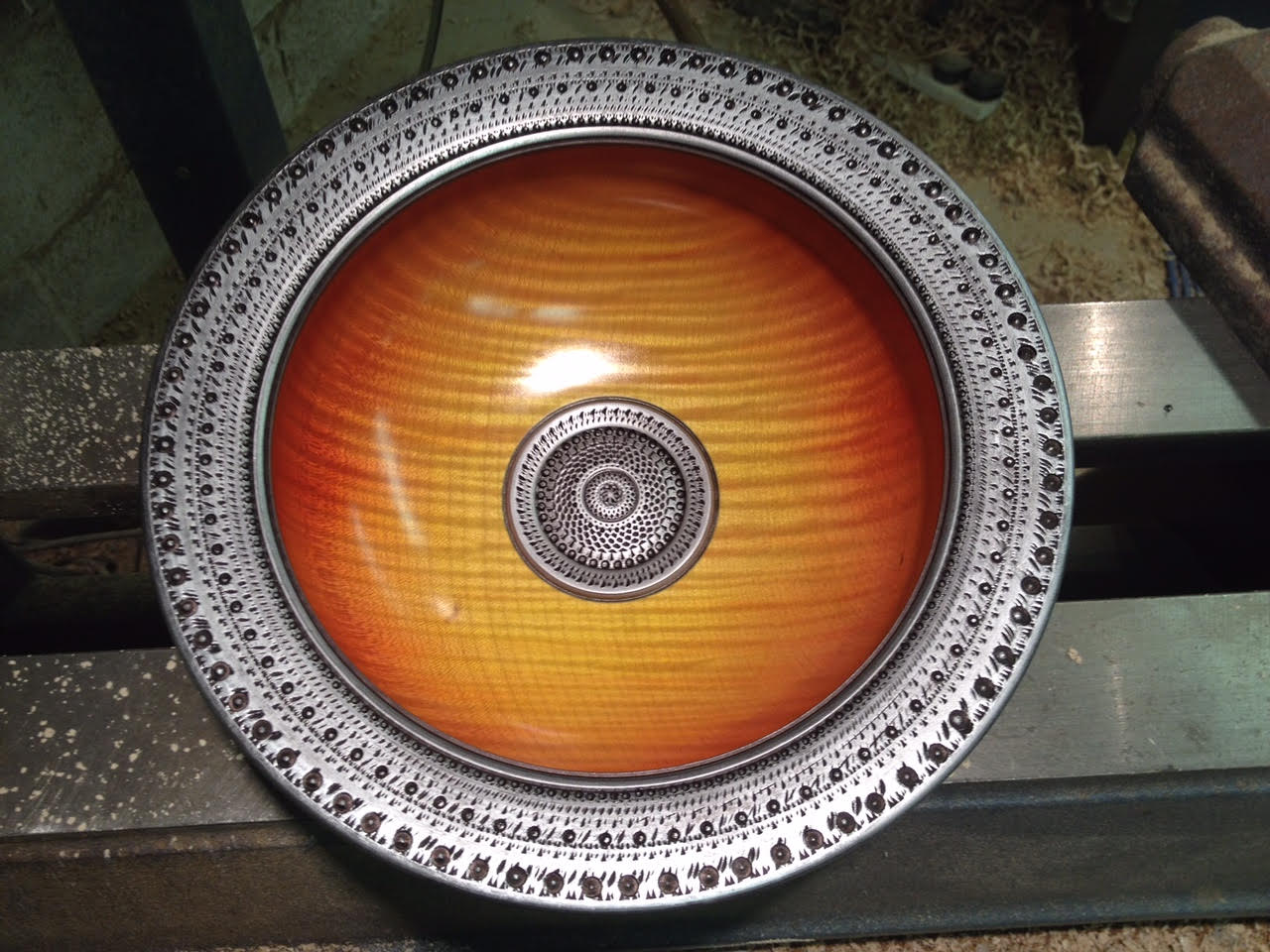 On Feb. 9, British artist Nick Agar will demonstrate his famous Viking Sunset bowl at the NC State Crafts Center for the Woodturners Guild.
The meeting will begin at 6 pm in the center's woodshop and will be open to the public. No fee will be charged, but donations gladly accepted for this special presentation.
Nick has become one of the most sought after instructors on the world woodturning stage. He is one of the most creative makers in the field and has an unsurpassed understanding of the many processes that are now used in this creative medium. His visit here will be for one night only, with no additional workshop time.
Specializing in surface enhancement and renowned for his wall sculptures, Nick's award winning work often incorporates carving , airbrushing , ceramic and metal effects.  Nick, with more than 25 years' experience, has inspired many woodturners with his work and has traveled across the world to demonstrate his skills. Nick is a popular demonstrator /teacher on the Woodturning Cruise.
Inspired by organic forms, pottery, sea life ,ancient cultures and his natural surroundings at his riverside studio, he specializes in hollow forms, large diameter work, and surface enhancement.
He is renowned for his wall sculptures in particular. His award-winning work often incorporates carving, weaving and metalwork. He is co-author of the book "woodturning evolution" an elected member of the Devon Guild of Craftsmen, and a Registered Professional Turner.
A member of the AWGB and AAW, Nick has a wide range of clients including HRH Prince of Wales, Dukes, Duchesses and the Royal Jewelers, Aspreys. He and his work have also featured on BBC and ITV lifestyle television programs.
Here is a document detailing some of his his process for the Viking Sunset bowl.