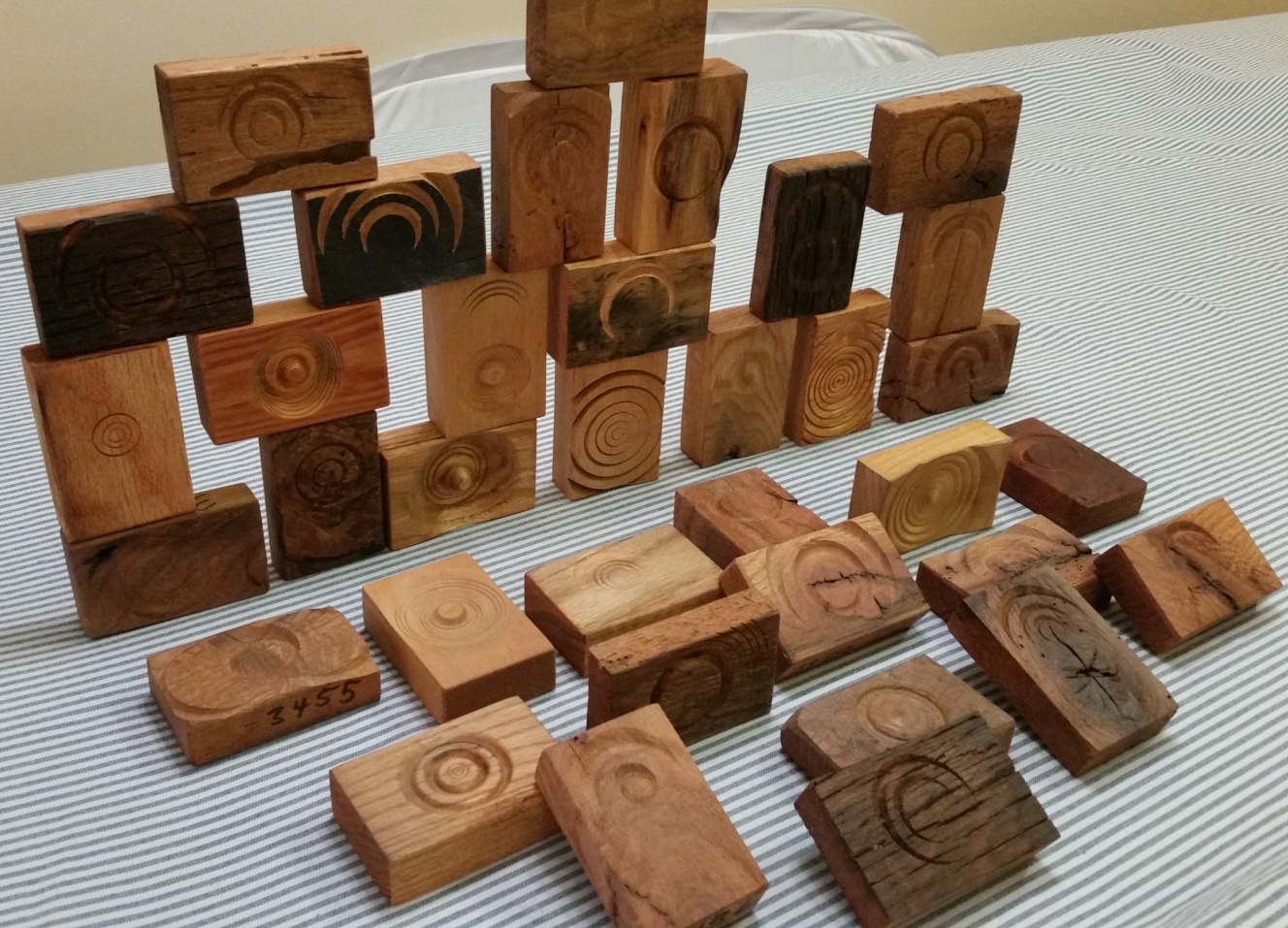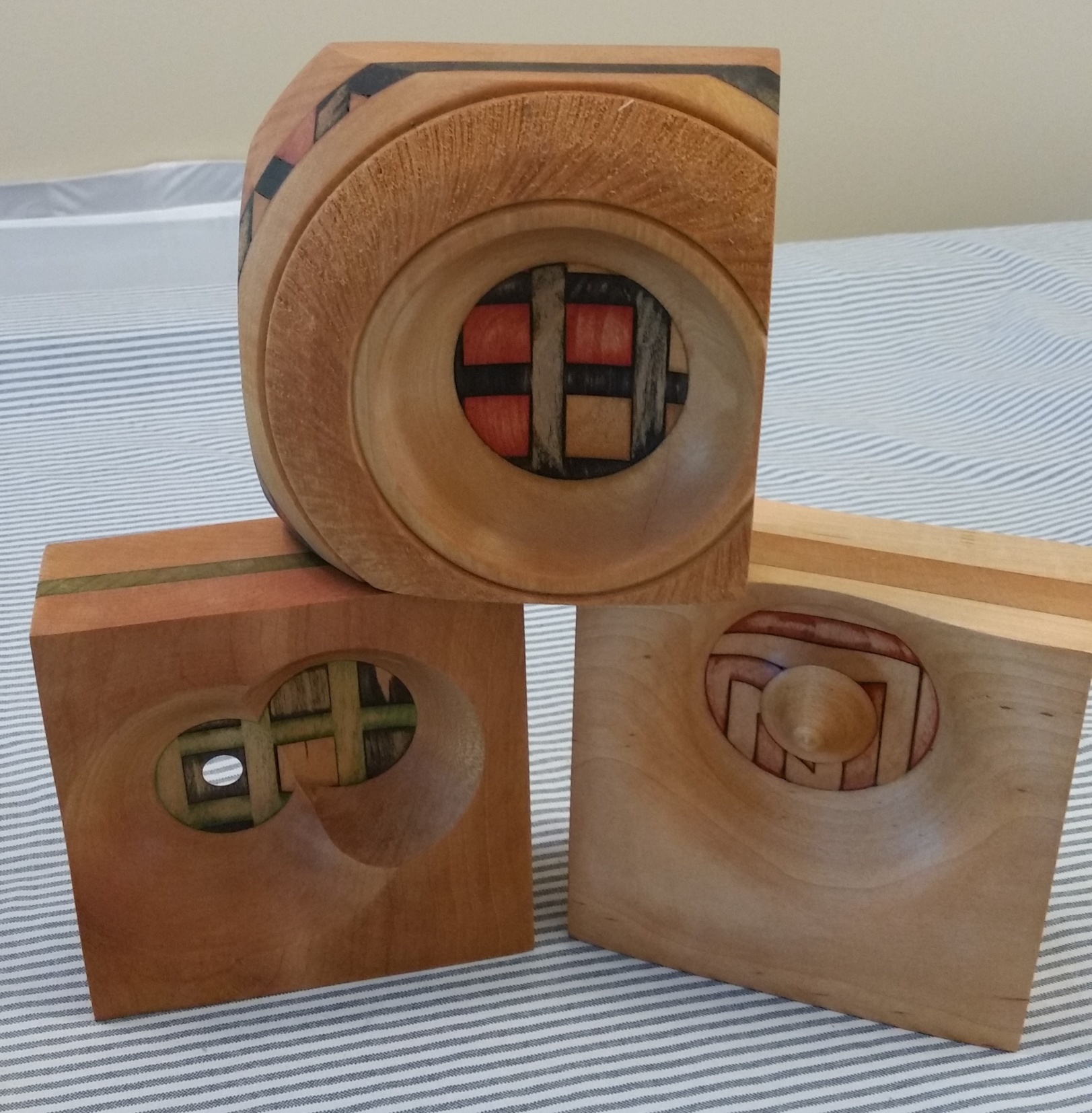 WGNC member Todd Hartzell will be the demonstrator for our regular club meeting Sept. 14, focusing on turning off-axis rectangles.
Todd will demonstrate how you can turn rectangles with no special additional tools, first on center, then off-center and for the more adventure seekers he will add a twist, and for the extreme adventurist off-center, twisted and cocked. He will start with Art-O-Mat and the roots and need to turn rectangles. Then block selection, creation, and prep.
Next, the size of blocks that can be turned will depend on chuck and jaw sizes, and types you have available. Speed, Slicing, Tool Entry, and creativity options you have will also be covered. If there is time Todd will demo how you can even turn the edges and corners.
Rectangles and squares can be very difficult to sand without taking some serious hits to the hands even wearing gloves, so he will demonstrate methods he has developed to sand these pieces.
Todd has been turning full time since 2006 and definitely is a "Turn Something New and Different Enthusiast." He has gone to all the AAW Symposiums and taken over 30,000 photos and videos, attended almost all the available demos WGNC, Georgia, Greensboro, John Campbell, Wilmington, Virginia, etc.
Todd loves the WGNC library DVD's and has seen them all, collected over 1000 hours of YouTube downloads both good and bad, and taught many beginners at the Cary Art Center.
The last three year in addition to turning he has built a new shop, more capable, better lighting and dust collection, more lathes, and much more suitable to teaching. You will often hear him say 'Will Turn for Food.'
One of the best reasons he collects photos and videos is the ability to review and figure out why he likes, or don't like a piece, then go into the shop and make it, usually with the intention to make it better if possible. He believes that learning to slice the wood cleanly for all cuts is the goal to enjoying woodturning even more, and believes he has gone through 3 major phases in his woodturning maturity life:
"Phase 1. Learning to be safe, by keeping the wood on the Lathe, ABCDES Anchor, Bevel, Cut, Direction, Entry, Speed"
"Phase 2. Practice, Practice, Practice, learning proper cuts, tools, eliminating tear out and compression, sanding, finishing, etc. Then try everything, or at least the projects that interest you. Do multiples, Todd has done over 3,000 Rectangles, 150 identical porch rail spindles, 250 pepper grinders, 500 bird houses, 400 tops, 50 base ball bats, 100 wizard wands, 100 airplanes, 100 cars, and many more smaller quantity projects"
"Phase 3. Design… What is good Design? How to attain it? What are the rules if any? Can you do something that never has been done before? Try to make something you've seen different or better."
"Phase 4. Off the Lathe - Embellishment… Hand carving, piercing, air brushing, dying, spalting, adding hardware, etc. This is level that he is still pursuing, but prefers to do most of his embellishment on the lathe at this time."
One of his favorite and unique projects started in 2010, when his friends and mentor challenged him to come up with something that could start to build a professional reputation and maybe a demo income. Turning colored pencils started with his first casting of polyester resin, and 547 pencils, and a little bit of luck on getting the right amount of catalyst for a large casting. "Typically many difficulties can occur, bubbles, the cast catching fire, or not hardening, the pencils floating to the top was not even considered my second go around and neither was the erasers melting on his first time using regular yellow pencils. Trying to ignoring the cost of the pencils and resin is hard when the casting catches fire…. Then there is the turning part, where I suggest you buy me lunch so I can tell you all about it."