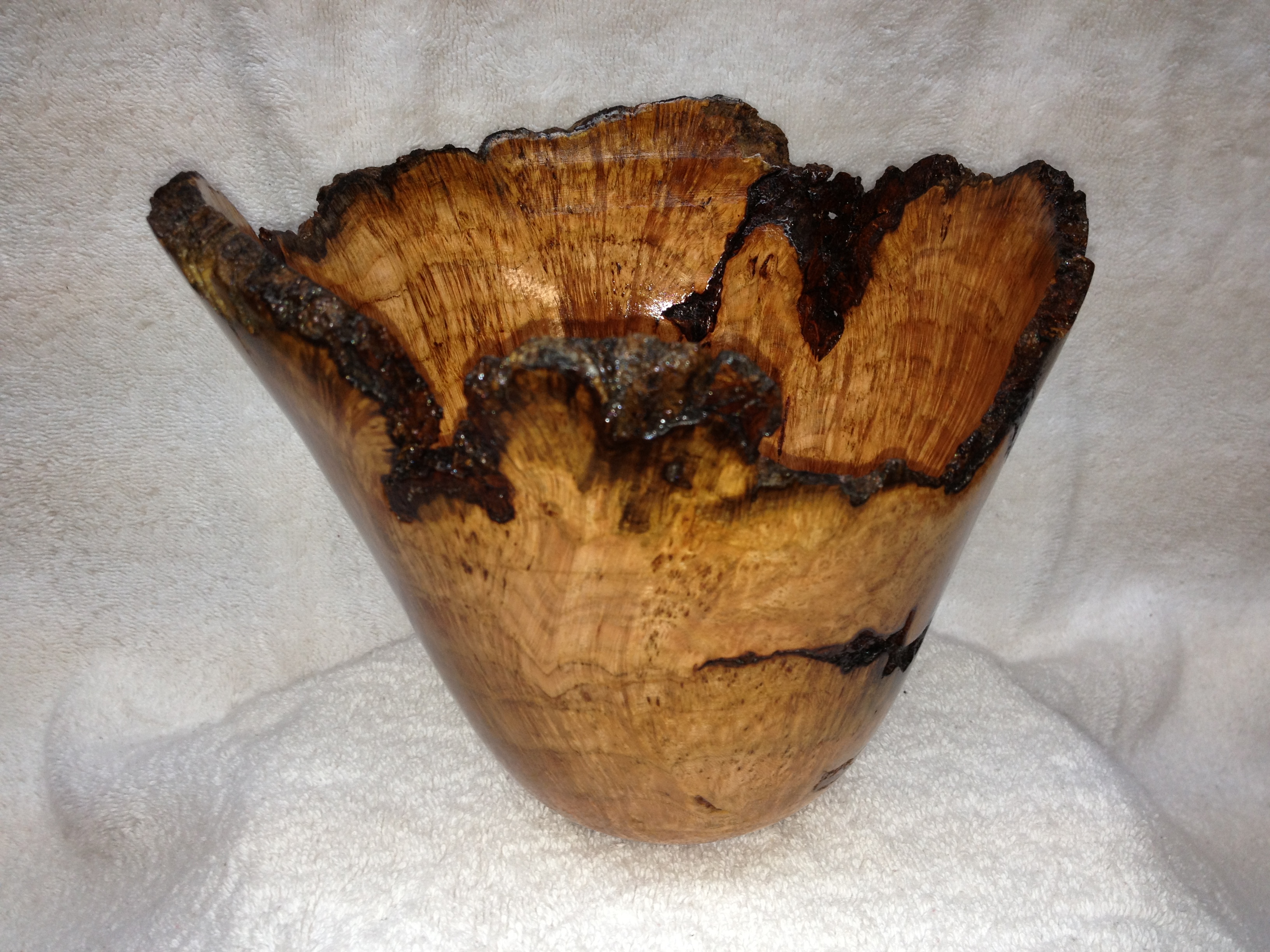 The August 8 demonstration for The Woodturners Guild of NC will be on Natural Edge Turning presented by Bob Reuss (Royce). Bob has been a member of WGNC for twenty years and served as founding representative to the NC Woodturning Symposium, Board Member, Treasurer and President.
The demonstration will begin with a visual presentation of the range of designs that can be encompassed by "natural edge" and then move on to the selection of good turning blanks, options for cutting blanks from logs, variations on mounting the piece, balancing the final form (or not for artistic reasons) and how to preserve the natural edge. Options on finishing will also be discussed.
The meeting begins at 6:45 in the NC State Crafts Center and will include the usual instant gallery (2 items) and critique, a raffle, and access to the WGNC book and video library.