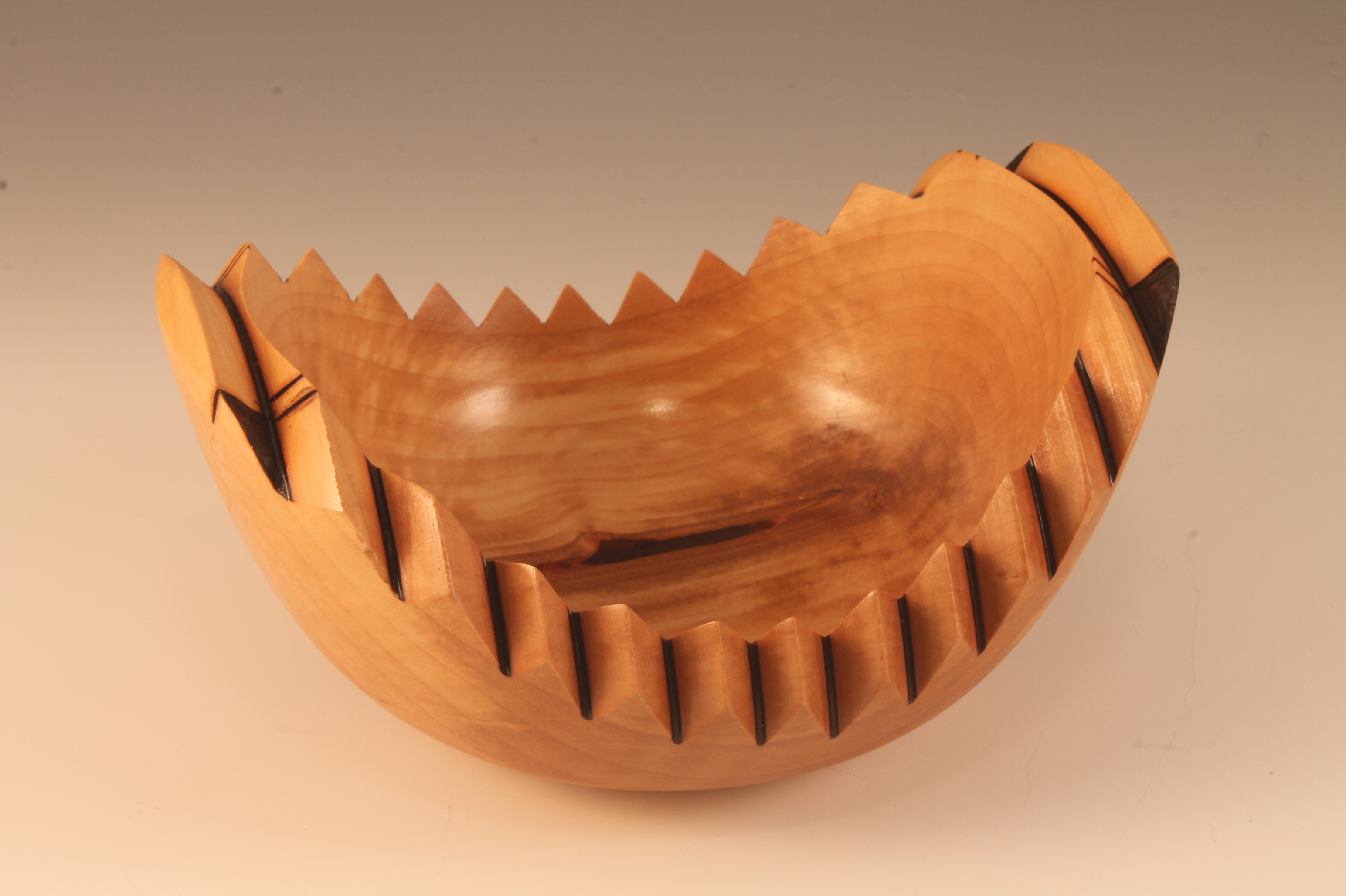 WGNC is honored to have Jim Duxbury for our January 9th monthly meeting where he will once again inspire us with his unique creative talents.
Wooden bowls and vessels can be created in various shapes and sizes, and can be both decorative and functional. Jim's demonstration titled "Shark Tooth Bowl" is a little different and teaches principles that expand creativity and ability. This piece has additional creative embellishments to make it exceptional and a uniquely crafted piece.
"This demonstration will show details on how to create surfaces that become the rims of bowls, vases and other turnings," Jim explains. "Layout, precision, and creativity are stressed. And as always, other show and tell pieces will be shown. Just no end to the fun!"
The meeting will include the usual instant gallery (2 item limit) and critique, the usual raffle and access to the WGNC book and video library.
Please come join us Thursday Jan. 9 at 6:45pm at the NC State Craft Center! Free parking is adjacent to the craft center in the parking structure.
About Jim Duxbury: Jim is a woodturner and inventor, is the kind of guy who thinks and creates out of the box. His turnings are unique and he seldom turns the same thing twice. With the help of his pet parrotlet, Bean, creativity abounds. All sorts of fine turnings are made from small bottle stoppers to bowls, bud vases, trays, furniture, kaleidoscopes, turned wooden hats, pens, and even a working Foucault Pendulum.
Jim's kaleidoscopes are a signature item, custom designed and the recipient of numerous blue ribbons. Although Jim quit working in 1996 and claims to be retired, he has since obtained two U. S. Patents.
The inventor of particulate dust respirators, his company, DUXTERITY LLC, markets the Resp-O-Rator™, and Elegant Creations, his gallery of fine wooden objects, including Kaleidoscope Plans, Kaleidoscope Building DVD, and custom wooden Kaleidoscopes. Visit his website at duxterity.com