News
Details

Category: Member Offers
Long-time WGNC member Tio Campanile is offering some recently cut sugar maple logs to any club members.
He has a bit more than 20 logs that range between 12-18" in diameter. They are cut to lengths a couple inches longer than their diameter, and grain-sealed on one end. "I went to this effort because they offer good sugar maple coloration with some evidence of ambrosia presence and should offer pleasing results to those interested."
Details

Category: Member Offers
It's time for the big Cary arts festival and once again WGNC has been asked to provide woodturning demonstrations for the Aug. 22 event.
Cary's Lazy Daze will run from 9-5 on Saturday, Aug. 22 and we need volunteers to staff the outdoor booth and demonstrate.
The slots are as follows, but you can see what's still open and sign up using this link to our page on VolunteerSpot. You will need to provide your email address.
| | | | |
| --- | --- | --- | --- |
| 8am-10am | Setup & greet | 8:30-10:30 | Setup & demo |
| 10am-12pm | Meet & greet | 10:30-12:30 | Demo |
| 12pm-2pm | Meet & greet | 12:30-2:30 | Demo |
| 2pm-4pm | Meet & greet | 2:30-4:30 | Demo |
| 4pm-6pm | Greet & Breakdown | 4:30-5:30 | Breakdown |
Details

Category: Member Offers
High bid as of 3/6/2015 is $250
WGNC members can bid online for this complete Delta mini lathe until March 12th.
Minimum initial bid is $200. Send your bid to This email address is being protected from spambots. You need JavaScript enabled to view it. with your name in the message.
The current high bid will be posted on the website every day or so. You can bid as often as you like.
We will announce the high bid at the March 12 meeting and ask if anyone present wants to better it, then announce the winner
You can pick it up at the meeting and pay by cash, check or Visa/Mastercard (+2.5% processing fee).
Details

Category: Member Offers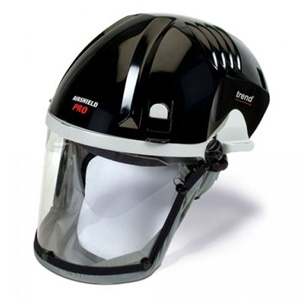 A club member has generously donated a "like new" Trend Airshield Pro battery powered respirator to the club. The Board has decided to auction it to the highest bidder by May 31st.
At the June meeting members will have a chance to increase the highest bid, and the winner will be announced. The current value on Amazon for this is $365. Here's a user review of the product on YouTube.
Bidding starts at $250, with $25 increments. You may bid by email to This email address is being protected from spambots. You need JavaScript enabled to view it. stating your name and your bid. The current high bid will be regularly posted on the home page of the club website.
As of May 19, the high bid is $300.
Details

Category: Member Offers
Historic Oakwood Cemetery in Raleigh announced a call for artists for their National Urn Competition-- Urn Art & Garden Faire. The exhibition will show on Sunday April 19. Historic Oakwood Cemetery is focusing on the changing style of interment with a juried competition devoted to the art of Cremation Urns, entitled Urn Art & Garden Faire.
What is an urn? An urn is a container that is used to hold the ashes of someone who has been cremated. Eligible Entrants: Open to any professional or amateur artist, must be 18 years of age or older.
Specifications: An artist may submit a maximum of two original works that, using his/her creativity, could be used as a cremation urn. There are no size dimensions or volume requirements for this competition.
All works must be sturdy enough to withstand handling and exhibition. All genres/mediums of art will be accepted. Be creative!
Process: Digital images of the work, with entry form, must be received by Monday, March 16 at 3pm.