News
Details

Category: Club Library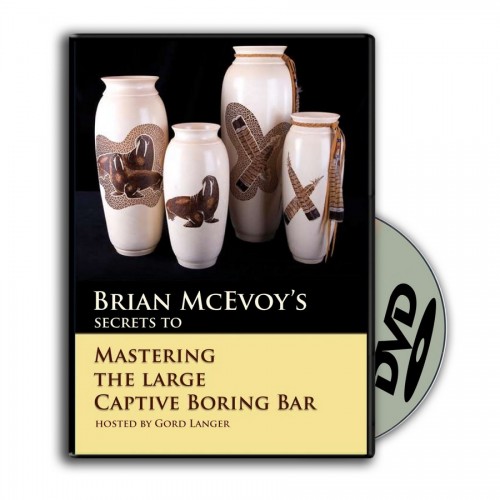 We have added a Brian McEvoy video to the library. The DVD, "Secrets to Mastering the Large Captive Boring Bar", contains 90 minutes of instruction, showing you how to create fascinating pieces quickly using his never-before-seen secrets.
In addition, there are an additional 20 minutes of bonus material providing tips on laser use, steady rests and extreme boring tools. To inspire you further, there is a photo gallery that highlights some of Brian's deep vessel turnings ranging from 8 inches to 52 inches!
Come check it out.
Details

Category: Club Library
Anyone interested in honing those sharpening skills - or are you simply frustrated by the process? The library has recently added a couple of DVDs which take the guesswork out of sharpening.
Whether a novice or advanced turner, everyone will find something of value in Kirk DeHeer's comprehensive video,
Sharpening Demystified
. He displays and discusses the shapes of multiple tools, taking you through the stages which lead to sharp, facet-free tips which suit the wood as well as the cuts needed to complete your projects.
Details

Category: Club Library
Our new rolling library cabinet spent the first part of its life in service of Asheville's Carolina Mountain Woodturners club.
We had contacted CMW some months ago in regard to obtaining photos or plans of their clamshell unit in order to help formulate a design for the construction of a library cabinet for WGNC. Apparently the timing of the request was fortuitous: Don Rose, the cabinet's builder, informed us that CMW members were preparing to build a replacement.
Details

Category: Club Library
Our new library cabinet is making browsing a bit easier for members these days. We are adding new items to the inventory each month for the purpose of bringing the library up to par. Donations of DVDs & books - in good condition - are welcome and will aid us in striving toward that goal.