News
Details

Category: Club Library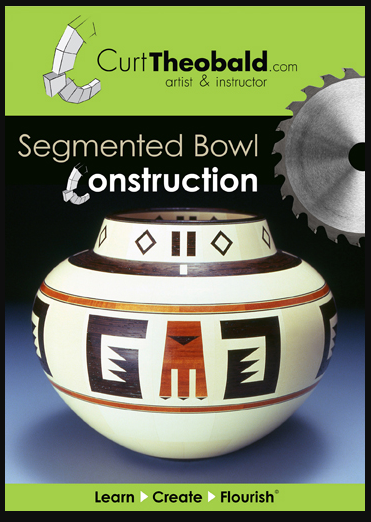 Got the bug to try something different? How about a segmented bowl.
Curt Theobald's new DVD "Segmented Bowl Construction" is a detailed journey through his process of creating the bowl blue print, choosing and laying out woods that will create the desired design in the bowl, demonstrations of time tested tips, techniques and jigs used in the bowl construction process and turning a bowl project to completion.
This DVD will help change your understanding of segmented woodturning, advance your skills and most important, show you how to enjoy the entire process.
Check it out.
Details

Category: Club Library
New from Glenn Lucas "Mastering Woodturning Series: No. 6 The Beaded Bowl"
The Beaded Bowl is an excellent project to refine the skills of the amateur woodturner. Using wood dimensions that are readily available, Glenn takes you step by step through making this beautiful bowl.
Clear instruction will help you make this otherwise challenging piece and the skills you will learn can be applied to turning any bowl. Turning the beads is shown using two different methods : a simple scraping technique for those new to turning, and, the skilled use of a spindle gouge with minimum of sanding.
Come check it out.
Details

Category: Club Library
We are happy to announce two new additions to your library this month.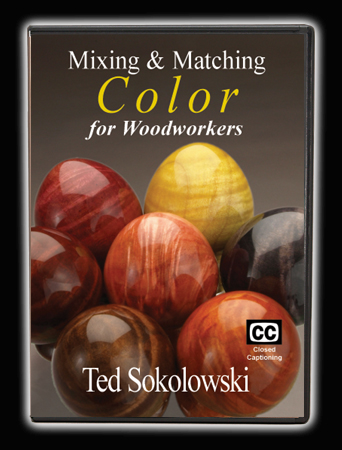 First up is a new Ted Sokolowski DVD titled "Mixing & Matching Color for Woodworkers". In this new DVD, Ted reveals the secrets, tips and tricks to mixing and matching colors that anyone can learn. You'll learn to match any color in woodworking with a basic set of eight dyes. Although dyes are featured on this video, these mixing techniques can be applied to all forms of stains, paints and pigments.
Details

Category: Club Library
Happy New Year to All! To start off 2019, what is more fitting than adding to your library. Please find below, introductions to three new books for your reading pleasure. These new additions will be available at the January 2019 meeting.
Come check them out.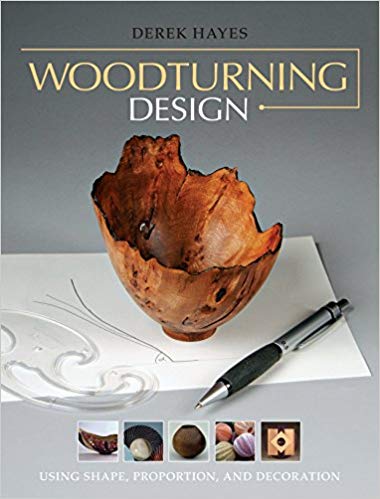 Woodturning Design by Derek Hayes:
Artful inspiration. If you ever wondered how accomplished turners uncover the designs concealed within raw wood, you'll find the answers – and so much more in Woodturning Design. This handsome book offers a revealing look into the design process that will inspire, guide, and perhaps forever change the way you see the potential within a piece of wood.
Practical instruction and expert insights. Follow author Derek Hayes through the design process, which comes to life for you, step-by-step, in 300 full-color photos and hundreds of instructive illustrations. Begin developing your design sense with a clear understanding of basic principles and move on to explore proportion, pattern, and form.
Transform your own work. Rather than copying the work of others, this idea-filled book provides you with a myriad of possibilities for expressing your own creativity. From unique techniques for treating wood to adding color and decorative touches, you'll learn how to create your own one-of-a-kind turned pieces.
Details

Category: Club Library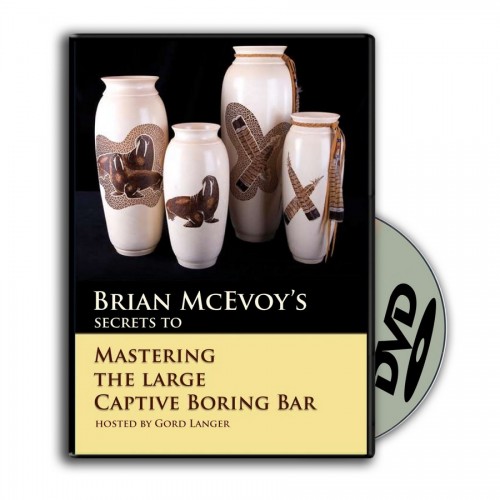 We have added a Brian McEvoy video to the library. The DVD, "Secrets to Mastering the Large Captive Boring Bar", contains 90 minutes of instruction, showing you how to create fascinating pieces quickly using his never-before-seen secrets.
In addition, there are an additional 20 minutes of bonus material providing tips on laser use, steady rests and extreme boring tools. To inspire you further, there is a photo gallery that highlights some of Brian's deep vessel turnings ranging from 8 inches to 52 inches!
Come check it out.