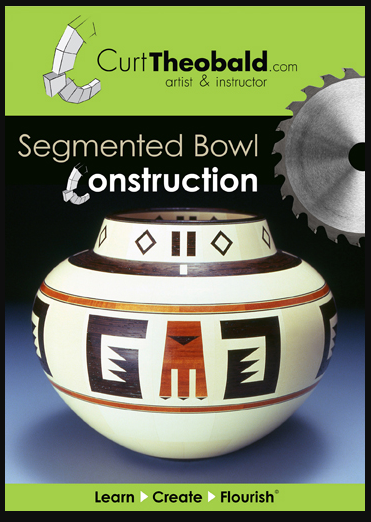 Got the bug to try something different? How about a segmented bowl.
Curt Theobald's new DVD "Segmented Bowl Construction" is a detailed journey through his process of creating the bowl blue print, choosing and laying out woods that will create the desired design in the bowl, demonstrations of time tested tips, techniques and jigs used in the bowl construction process and turning a bowl project to completion.
This DVD will help change your understanding of segmented woodturning, advance your skills and most important, show you how to enjoy the entire process.
Check it out.