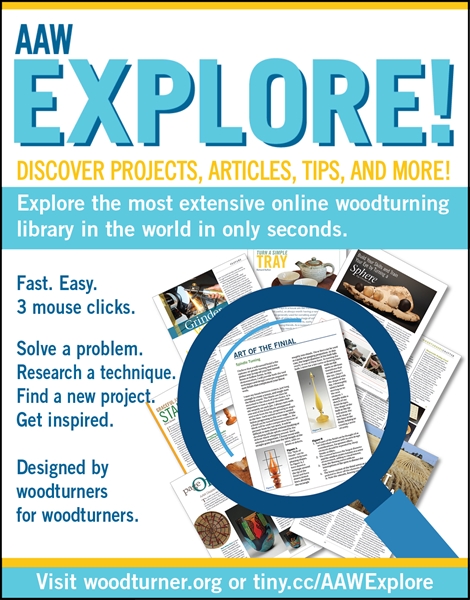 The American Association of Woodturners has just launched AAW Explore!, a new member resource that makes accessing the most extensive online woodturning library in the world, quick, easy, and customizable.
More than 2,500 items make up the collection, including articles from thirty years of the American Woodturner journal and AAW's cumulative collection of complementary publications.
You must log into your AAW account at woodturner.org to gain access to Explore. From their new interface you can either do a keyword search or use the menu of 28 main categories, each of which generates another list of sub-categories.
The resulting list shows the author title and date of each matching item, as well as a link to the PDF pages from the magazine, video or other resource.
We encourage you to take a look at EXPLORE! and share this exciting new AAW member benefit.