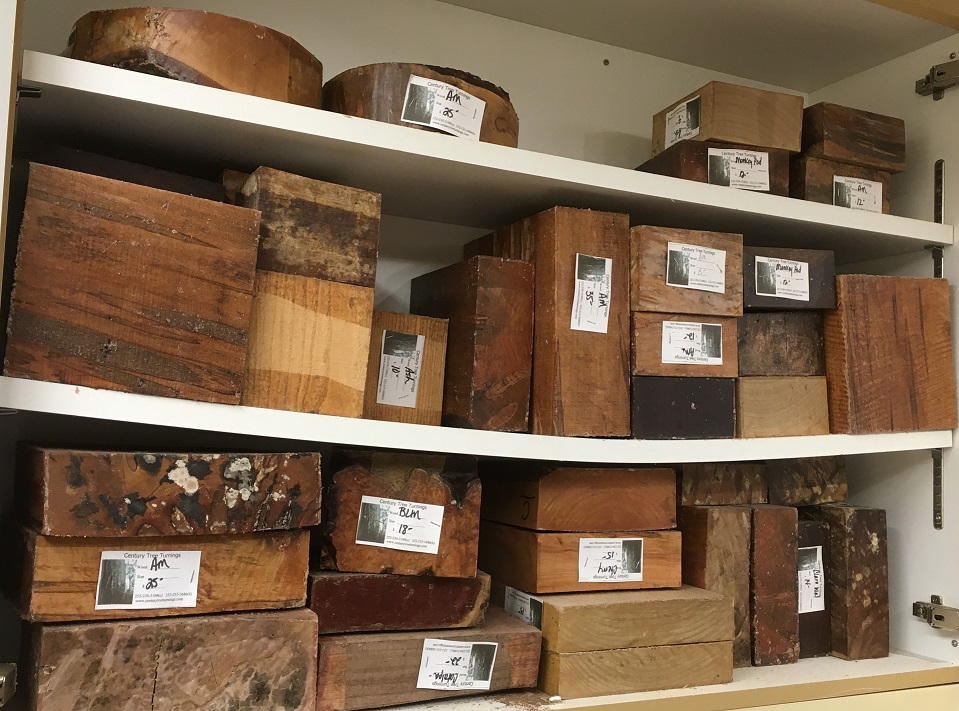 The guild has discovered a store of turning blanks that we will be selling at the Aug. 10 meeting at 25% off the tagged price.
As shown in this photo, there's a good collection and variety of spalted maple, walnut, elm and a few exotics in this mix. We believe these were all purchased some time ago from club member Mike Smith, who is spending his summer out west.
Bring your cash or credit card to take home some of these lovely blanks.