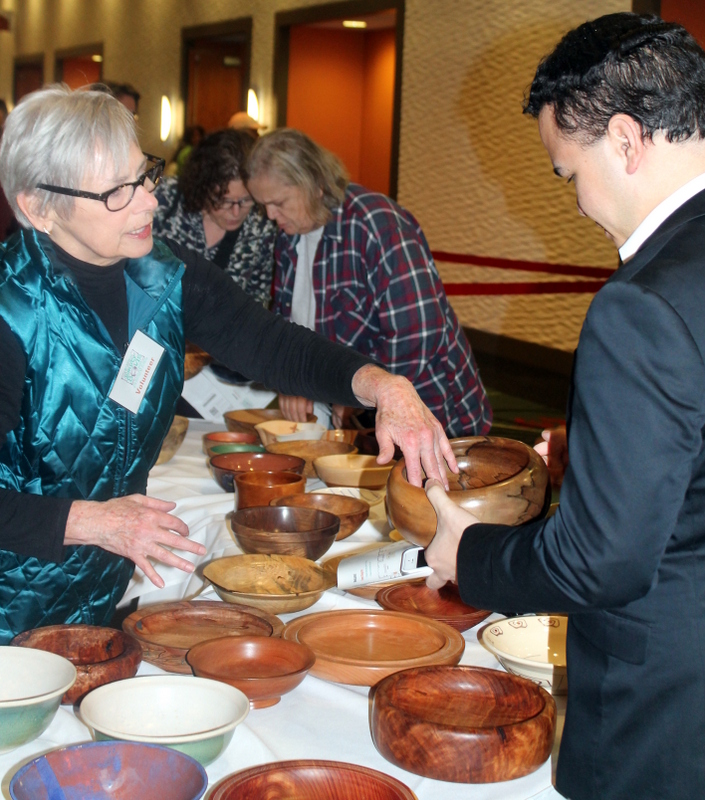 Please help to fill empty bowls with hope by contributing to the annual Empty Bowls to Benefit Urban Ministries of Durham. Empty Bowls, to be held March 1, 2018 at the Durham Convention Center, is the signature event for the downtown non-profit agency that provides emergency food, clothing and shelter to our neighbors in need and helps those who are homeless secure a home.
Event attendees get to sample soups from some of Durham's finest restaurants, but that is only half the story. Local artists and artisans donate their talents to create hand-crafted bowls for attendees to select and take home. This is where the Woodturners Guild of North Carolina can help. Providing over 800 hand crafted bowls is a tremendous challenge and the event organizers have reached out to WGNC to help by providing bowls for the event.
There is a particular need for higher end bowls where attendees who purchase a "Premier" ticket get to pick a bowl from a select group. In previous years, the wooden bowls at the premier table have been in high demand and selected early.
Do you have a bowl or bowls that you would be willing to donate to this great cause? Last year, WGNC members donated 15 bowls to the event. It would be great to meet or exceed that number for 2017. If you have an item to donate, please bring it to the WGNC meeting February 08. Steve Criscenzo will collect the donations at the meeting and bring them to the event coordinators. Bowls can be functional or artistic, your choice.
This is a great event for an important cause. It is also an opportunity for WGNC to engage in the community. Please try to make a contribution.
If you have any questions, please email This email address is being protected from spambots. You need JavaScript enabled to view it..