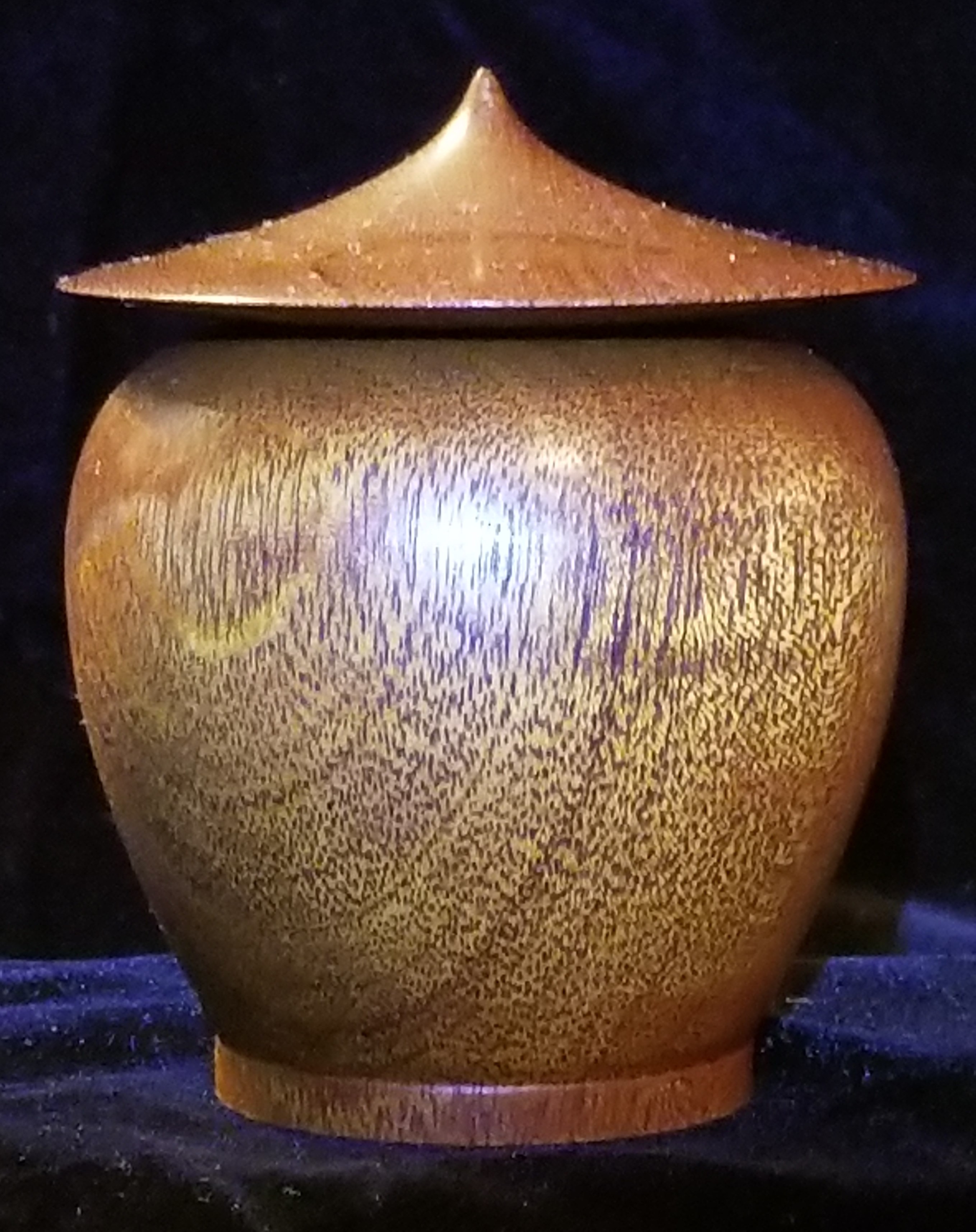 January's demonstration will be presented by Richard Cook a member of the guild the past three years. This presentation will illustrate various techniques used to complete this project starting with a 3" x 3" x 5" piece to stock material. He will share what woods to choose for this project, one method of turning this project and simple finishing techniques.
The Thursday meeting will begin at the usual 7pm start time in the NC State Crafts Center, and include a member gallery with a 2-item limit, a critique and member raffle at the end. Our goal is always to wrap up by 9 pm.
As a woodturner, Richard began as a boy back in the '70s when a friend gave his Dad an old 1935 Dunlap lathe mounted to a massive welded steel pipe base on casters. With that picture in mind, imagine a motor and pulley setup where it basically hangs from the headstock. His lathe tools where a set of original Craftsman high carbon steel chisels; however, it was enough to get him started. At that time, he did mostly spindle turning and experimentation.
Early in his career, Richard worked for ECU School of Medicine where he maintained and machine shop. He used a 12" Atlas metal lathe to make laboratory and clinical equipment mostly from metals and plastics. Most of his knowledge in turning developed around precision parts and chambers. He left the school in '94 and from that point until five years ago did no lathe work. Richard was working in his woodshop (garage) but the old lathe was in parts. At that time, he decided to build a new base and get it going. Not long after that he found the Woodturners Guild of NC and began learning what more he could do with a lathe. For him it was more about getting out and socializing than technique at that time. Since, it is more about becoming a better turner. He has attended the Nation Symposium in Atlanta, regionals in Virginia, Tennessee and North Carolina.
January's demonstration is another step in his learning process. Richard has been making boxes for the past three years trying various shapes. He chose the Oriental shape because it is something that his family liked more than others. The past couple of months have been devoted to refining his technique.