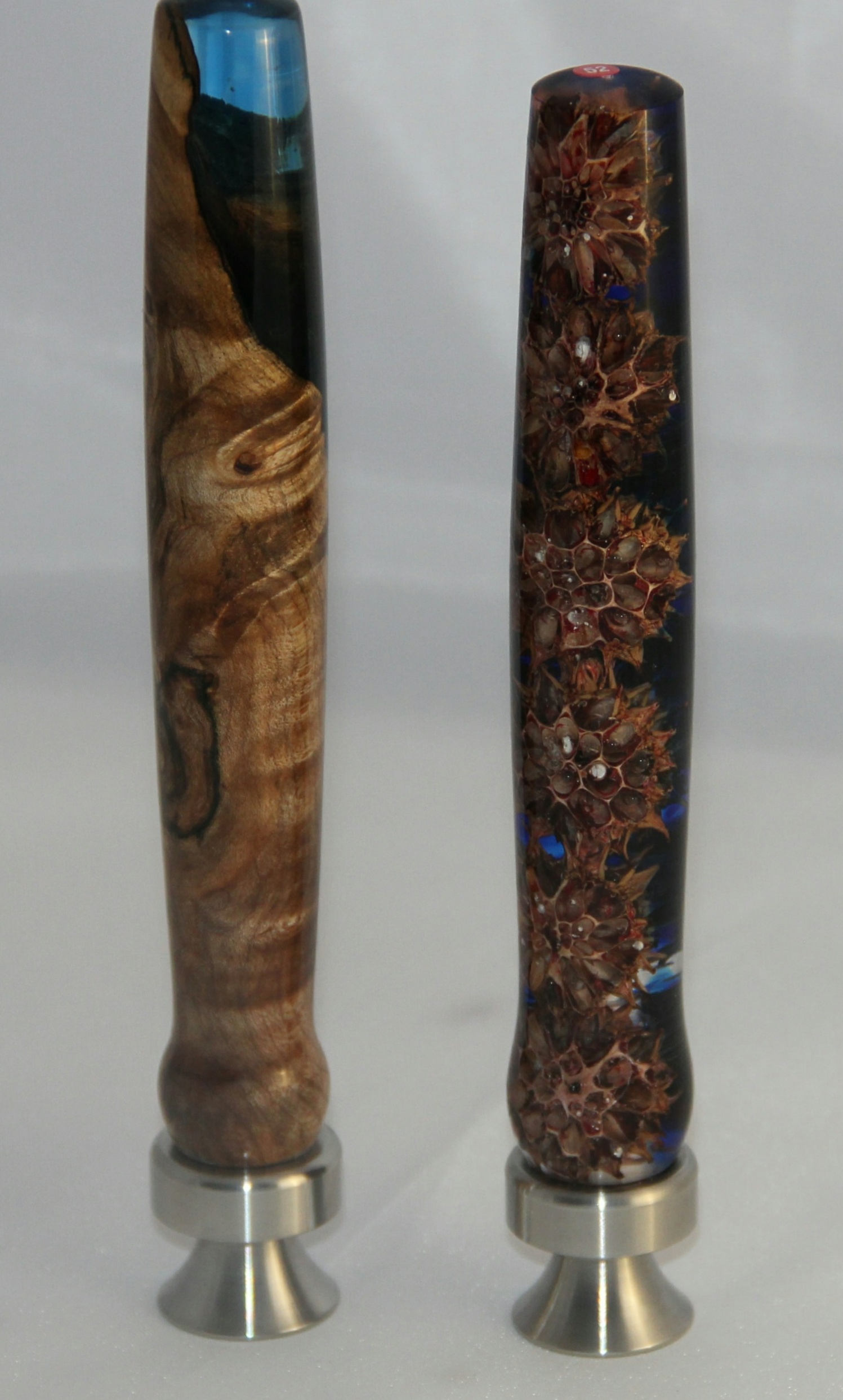 The March 8, 2018 meeting of the Woodturners Guild of North Carolina will feature a demonstration on incorporating acrylic into your woodturning.
The demonstration by WGNC member Steve Criscenzo and will cover three topics. The initial part of the session will focus on using vacuum-based resin infusion to stabilize soft, punky or otherwise unusable wood pieces. Steve will discuss the equipment needed and the methods of work for this process and provide examples of stabilized pieces.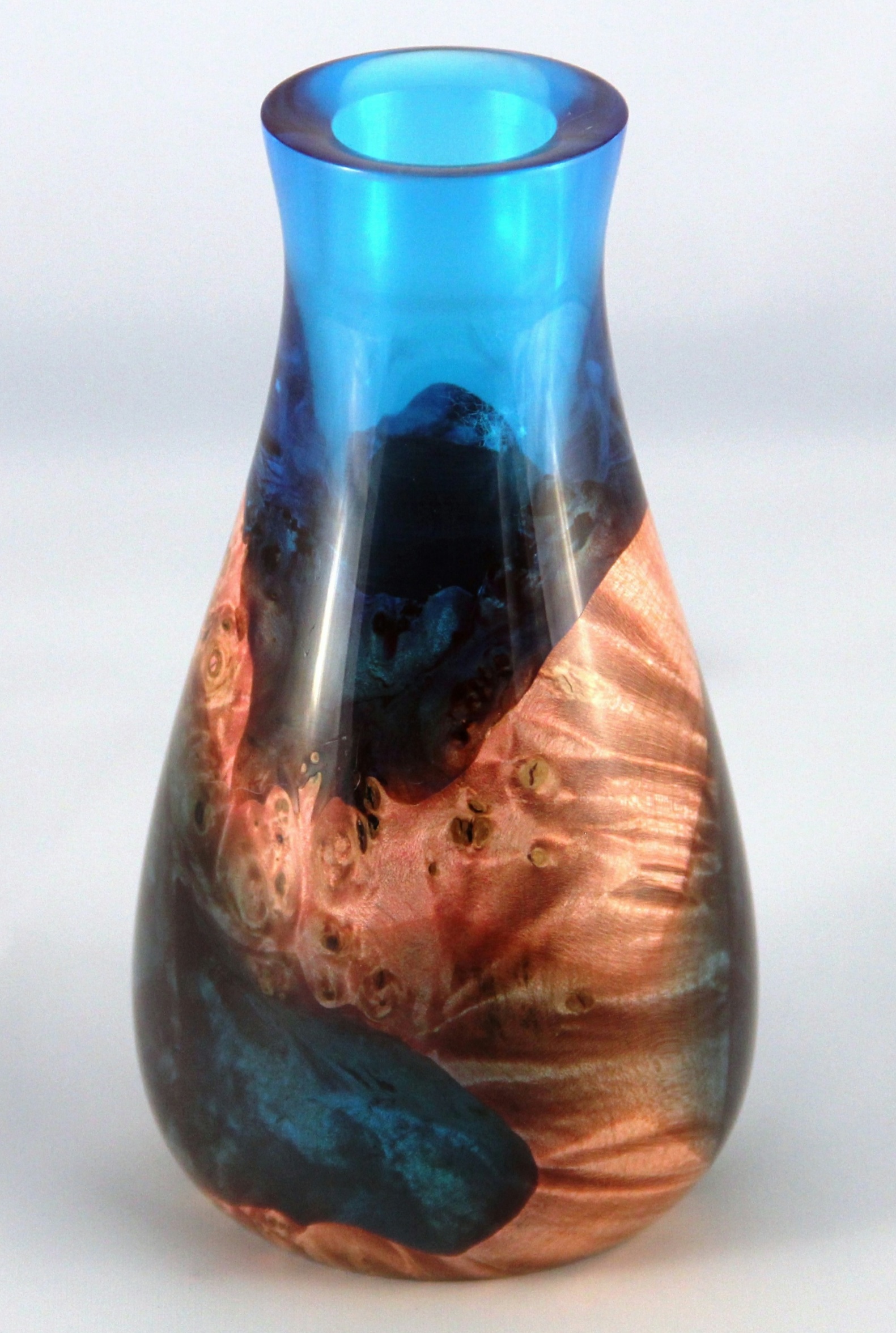 The second portion of the demonstration will show how to create cast acrylic blanks for turning projects using optically clear resins and a pressure chamber to eliminate air bubbles.
Steve will discuss the pros and cons of various casting materials and methods and demonstrate the casting of a hybrid (part wood- part acrylic) blank. After the break, Steve will then demonstrate the techniques for turning a hybrid blank and the unique finishing methods used to produce a glass-like finish to the piece.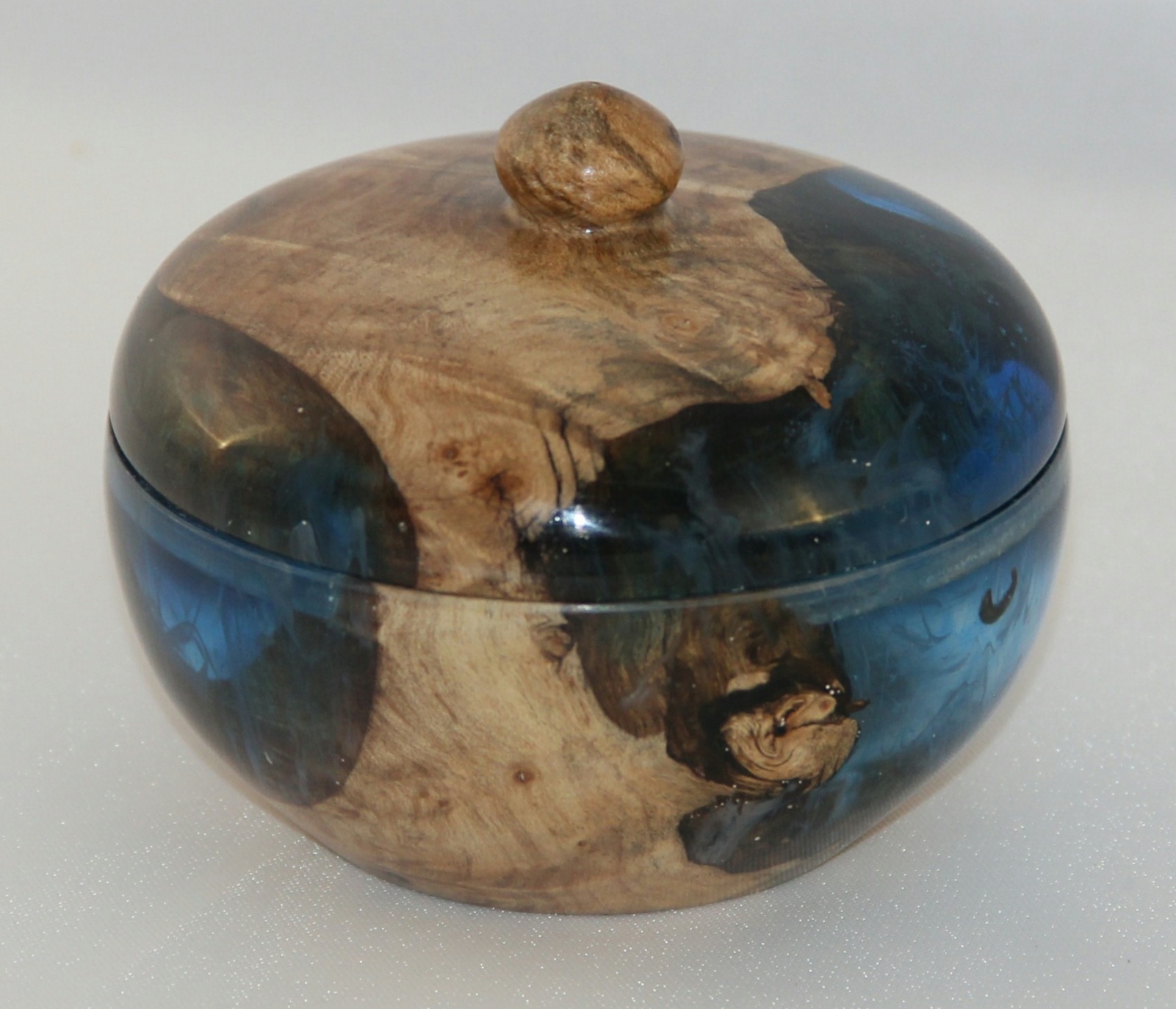 Steve will also donate a hybrid blank for the raffle conducted at the end of the meeting so that one lucky winner can experiment with the techniques presented at the meeting.
Steve Criscenzo has been turning for about 15 years and is currently Vice President of WGNC. His turning includes a wide variety of pieces ranging from utility bowls to purely artistic work. He has had his work offered in several galleries and art markets. The use of resin and acrylics is his latest foray into the use of new materials and turning techniques.