We are happy to advise that we have two new additions for the library this month from turners Mark Baker and Barbara Dill.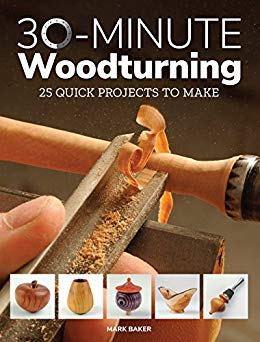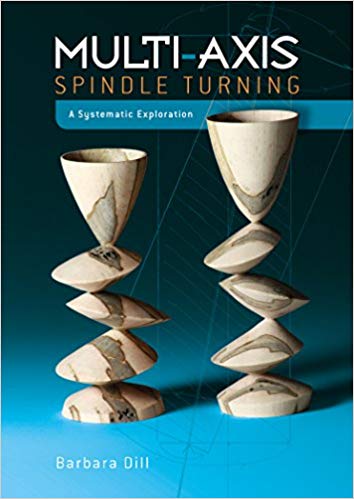 First up is "30-Minute Woodturning: 25 Quick Projects to Make" by Mark Baker
For any keen woodturners out there who want to do more turning but are short of time, this is the perfect book as it has an enticing variety of projects which can all be completed in 30 minutes.
Even for those working at an intermediate level, this book provides you with something to aim for without compromising safety and it will help beginners to build their skills. Each of the 25 projects also has plans for four variations included so there are a total of 100 designs to whet your appetite. Most of the projects require only basic turning tools and workshop accessories that nearly every turner will have.
A list of tools and materials required is included for each one, along with drawings with dimensions. Projects include a candlestick holder, doorstop, decorative bird box, toadstool, spatula, honey dipper, bud vase and square edge plate.
Next, is a great addition, if you have an interest in Multi-Axis turning.  Barbara Dill has just published "Multi-Axis Spindle Turning: A Systematic Exploration."
This book offers a strategy for understanding multi-axis turning and the many options available to create unique forms. Dill takes readers, step by step, through this complex area of turning.  Multi-axis turning can be confusing, but Dill teaches the "hows" of turning spindles as systematic building blocks for future work. With hundreds of pictures and diagrams to guide and explain the variables of axis placement, profile, orientation of the new axis to the center axis and how to apply to each "quadrant" of multi-axis work.
The concepts discussed will come to life as Dill shows examples of not only her work, but the work of other expert turners.
Come by and check out these new additions to your library.