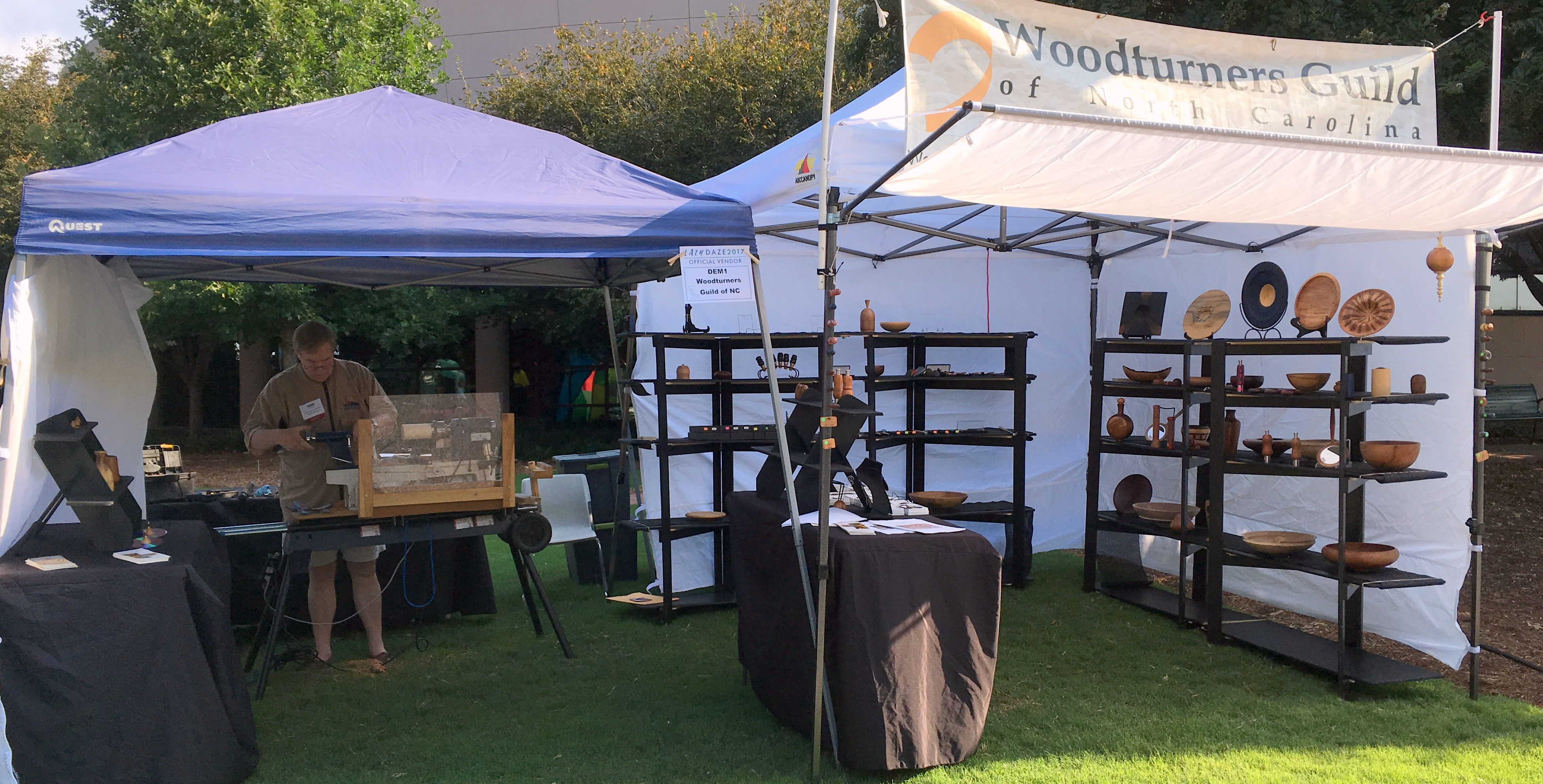 That massive summer arts event in Cary is once again upon us, and WGNC needs your help to staff our booth for almost two full days, Aug. 25 & 26.
The event, Cary Lazy Daze, is again slated for all day Saturday and Sunday afternoon, with hundreds of artisans and vendors with booths lining the street of downtown Cary.
We have our same location and set-up as 2017, where we had two joined tents, plenty of rack and table space as well as a live lathe demo running all the time. We're located directly across from the main food court near the front entrance to the event, which draws several thousand visitors each year to see more than 300 artists and vendors.
If you would like to participate, we still have 10 two-hour shifts open for demonstrators and greeters, not to mention help with setting up and breaking down our display. Please check out the openings and register to volunteer your time here.
While you are working, members are welcome to display and offer for sale any pieces they can carry into the event. You are responsible for your own sales and must remove your work when you shift is over, however. Demonstrators should bring their own hand tools, wood and safety gear. The 12-inch mini lathe and chuck will be provided.