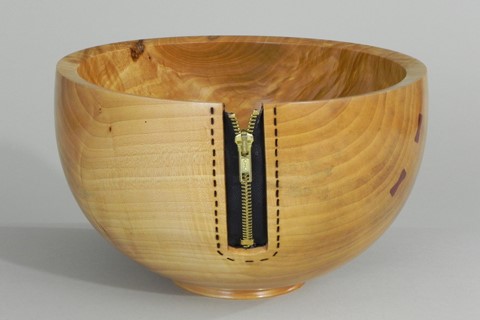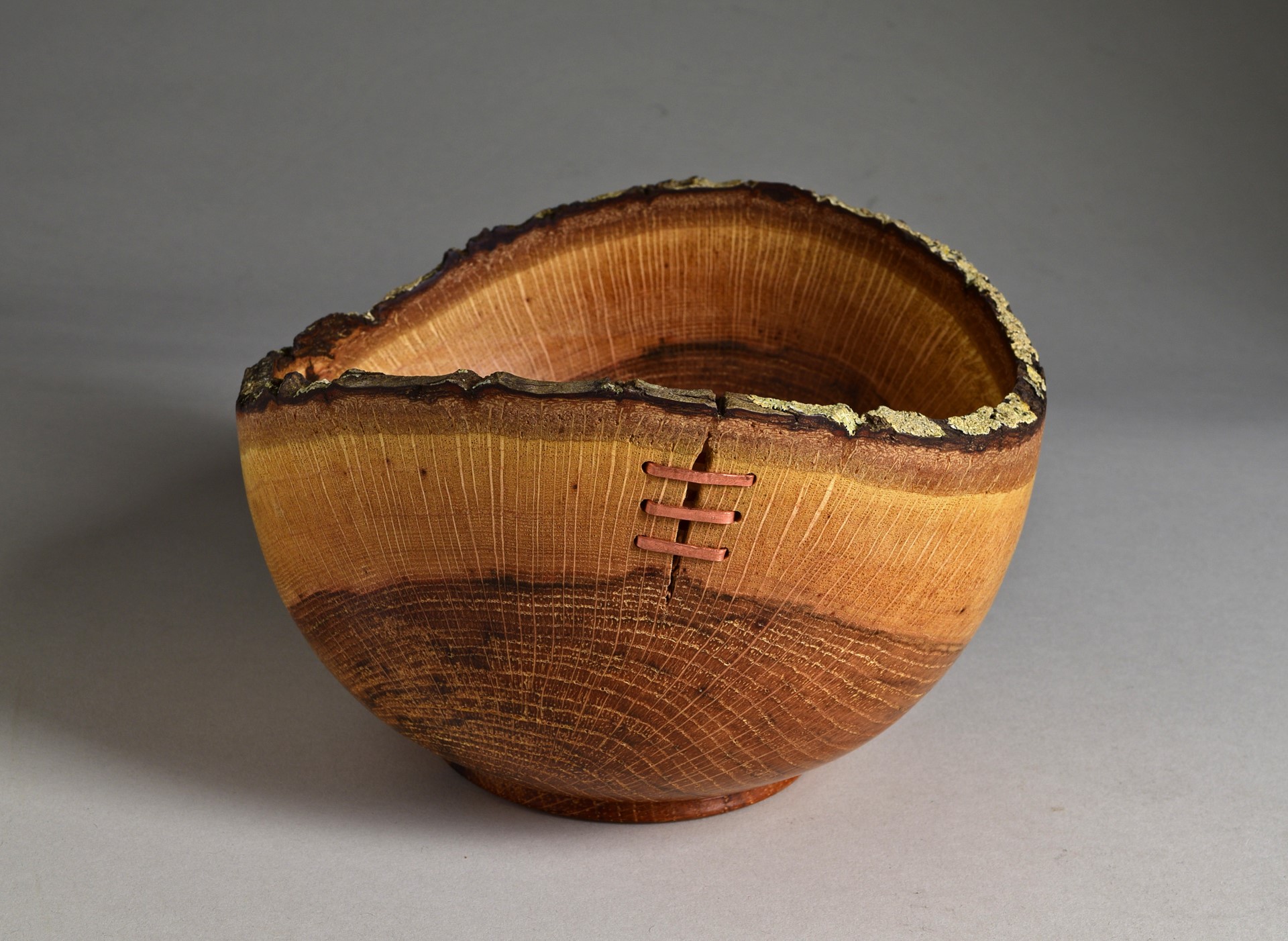 WGNC is pleased to welcome Dennis Belcher as our demonstrator for our Oct. 11 meeting. (Meeting starts at 6:45 PM) Dennis Will present "When Good Wood Cracks".  The description provided by Dennis is below.

It's a curse, and an opportunity, when wood cracks. The demonstration presents a series of techniques that take the curse of a crack and turn it into an artistic opportunity. This presentation flows from the article I wrote for the AAW's American Woodturner in the August 2015 edition. The article was a survey of techniques used by woodturners across the country to deal with a crack.

There are two key themes in the demonstration. The first is to show how to safely do each technique. The second is unleashing the creativity in the audience to resolve cracks in their own unique way.
Topics Include:
Art Theory. - How you can use a repair to make your pieces look more appealing.

Drying Techniques – A short description of how I dry blanks.

Dutchman and Butterflies – How to safely create a butterfly patch in a bowl.

Splines -  This is a repair technique suitable for wider flaws than the Dutchman technique.

Lacing – It sounds simple, but it is not. I will discuss the technical issues and how to solve walking drill bits, misaligned holes and other problems.

Staples – An alternative to lacing is the use of staples.

Cut it Out – This is the third choice for flaws. We can leave it, highlight it, or cut it out.

Dealing with a Torn Nub – I will discuss and demonstrate several methods to turn a torn nub into an artistic statement.


Members are encouraged to bring in a piece where you have utilized a repair technique to save a cracked or damaged piece.  Alternatively, feel free to bring in a piece that is cracked and you would like some ideas on how to repair it.