We are happy to announce two new additions to your library this month.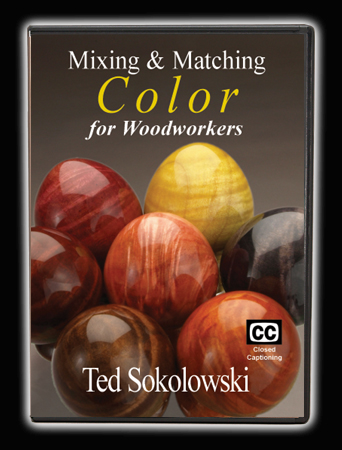 First up is a new Ted Sokolowski DVD titled "Mixing & Matching Color for Woodworkers". In this new DVD, Ted reveals the secrets, tips and tricks to mixing and matching colors that anyone can learn. You'll learn to match any color in woodworking with a basic set of eight dyes. Although dyes are featured on this video, these mixing techniques can be applied to all forms of stains, paints and pigments.
Add visual interest to hardwoods like cherry, maple and ash. Imitate the color of exotic woods like purple heart, yellow heart, padauk and more... Fix and match damaged wood furniture, cabinets, flooring and moulding like a pro. Even artists, oil painters, watercolorists, house painters and auto color technicians can benefit from these simple to understand concepts of color matching covered in this DVD.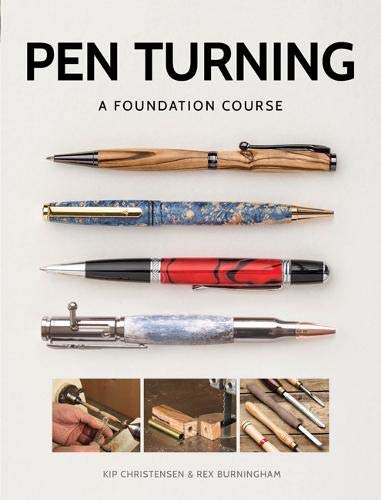 Next up is a new book of Pen Turning.
If you are a pen turner or ever wanted to try pen turning, then come take a look at "Pen Turning: A Foundation Course" by authors Kip Christensen and Rex Burningham.
Pens are among the most popular projects for woodturners. Being small, they are relatively quick to make and they don't use a lot of wood, making them perfect for beginners and experts alike. Whether you are just beginning to dabble with turning pens or you have been creating them for years, Pen Turning: A Foundation Course is the best resource to help you sharpen your skills and guide you forward in the craft.
- includes instructions on a number of popular pen styles, including slim line pens, KC twist pens, a single-barrel bullet pen, and a classical style pen
- includes a review of a number of different materials, including stabilized burl, exotic hardwoods, antler, and even plastics
- includes techniques from cutting blanks to gluing, decorating, sanding, and assembly.
Both, now available in your library. Come check them out.