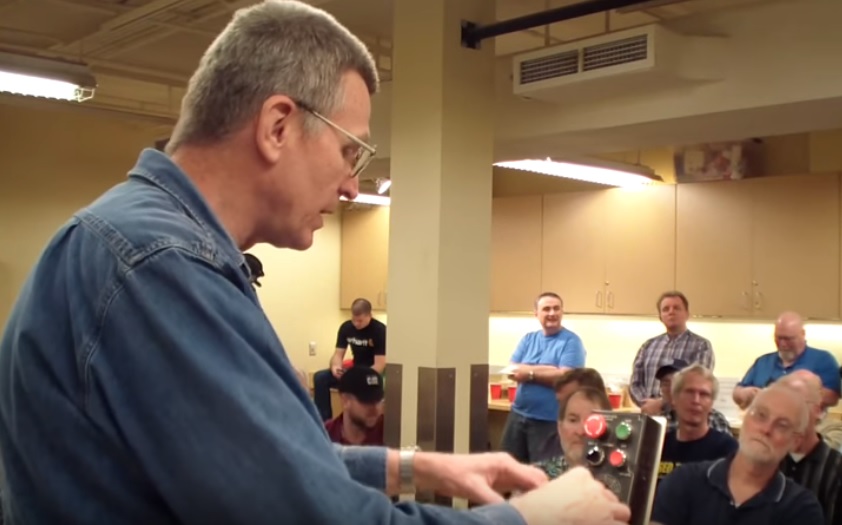 WGNC is pleased to welcome Terry Brown as our featured demonstrator for our Feb. 14 meeting. Terry 's demonstration will include of a variety of spindle turning techniques including split turnings, tool presentation, the use of the skew, and a discussion of negative and positive rake scrapers.
Terry will bring his years of experience in what promises to be a lively and informative a session filled with expert advice and tales of his personal experience from his 60 years as a woodturner.
Terry Brown is a professional turner who started turning in 1959 and has been turning professionally since 1982. He is recognized for his furniture and architectural repair expertise as well as being a recognized teacher and demonstrator. Recently, Terry provided porch posts for the reconstruction of the North Carolina Governor's Mansion.
The meeting begins at 6:45 pm and will include the usual club raffle, instant gallery and critique (2 pieces per member), and full access to the club library and tool rental program.
Some will recall his 2012 demonstration, which was jam packed with helpful tips from a professional with decades of skill and experience. If you've forgotten that demo, you can watch the video to refresh your memory.