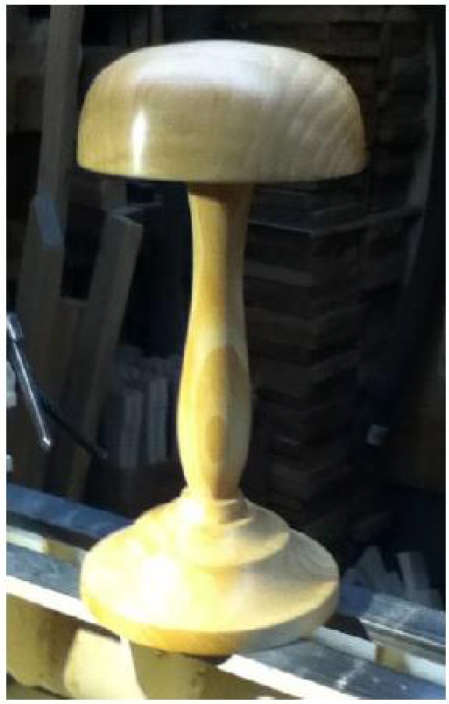 It is common for cancer patients to lose their hair while undergoing treatment. While there are many wig options available, there are not many attractive options for the stands that hold them.
We have an opportunity to create attractive hand-turned wooden stands to hold the patients' wigs and remind them that there people who care about them and want to bring beauty into their lives.
WGNC would like to challenge each member to join us in our workshop on Saturday May 18 at the NC State Crafts Center to create and gift wig stands to local cancer treatment centers. Terry Brown will be leading the session and Ted Ross will be coordinating. Please contact Ted through the club address (This email address is being protected from spambots. You need JavaScript enabled to view it.) if you are willing to help our community and build some new skills!
If you can't join the workshop but still want to contribute we need wood for the workshop. For each stand we need two 6"x6"x2.5" blanks and a 1.5"x1.5"x10" spindle blank, preferably of quality hardwood. Plan to bring them to our next WGNC Member meeting on May 9th.
Thanks and looking forward to working with all of you on this!