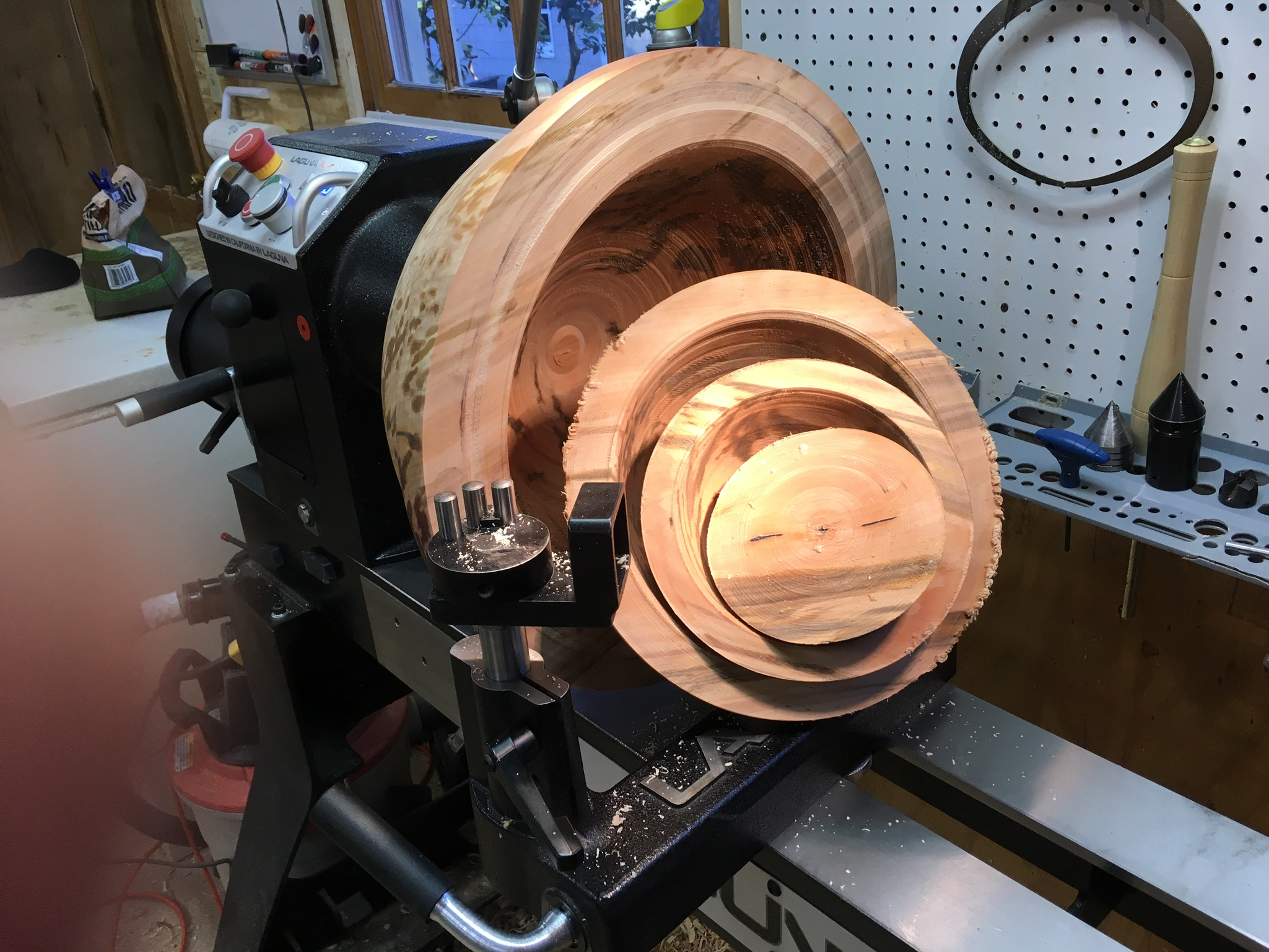 Come to the May 9 WGNC meeting to learn about the different coring systems available to wood turners.
Do you have some large pieces of wood or highly prized blanks that you've been reluctant to cut, into knowing you are going to waste 80% of the wood? Have you thought about utilizing a coring system but don't know which one to choose or the benefits or challenges you might face?
Then this session is for you!
The meeting begins at 6:45 in the NC State Crafts Center and will include the usual instant gallery (2 items) and critique, a raffle, and access to the WGNC book and video library.
WGNC pesident Steve Criscenzo and new board member Ted Ross will lead the demonstrations.
We will start off with an overview of the most commonly used systems available for purchase today; Woodcut, Oneway and McNaughton. We'll look at all the features of each along with the benefits and challenges. We'll also discuss which coring system works best for different situations and handle questions that you might have around which is best for you.
The systems will be on display so you can see and handle them up close. We will demo on at least one of the systems and possibly two if time allows.
Maybe you have tried coring before and had success or maybe faced some challenges. This meeting will be an excellent opportunity for you to share your experiences, offer tips and learn from the experience of others. Please plan to attend and participate.
We hope to see you there!