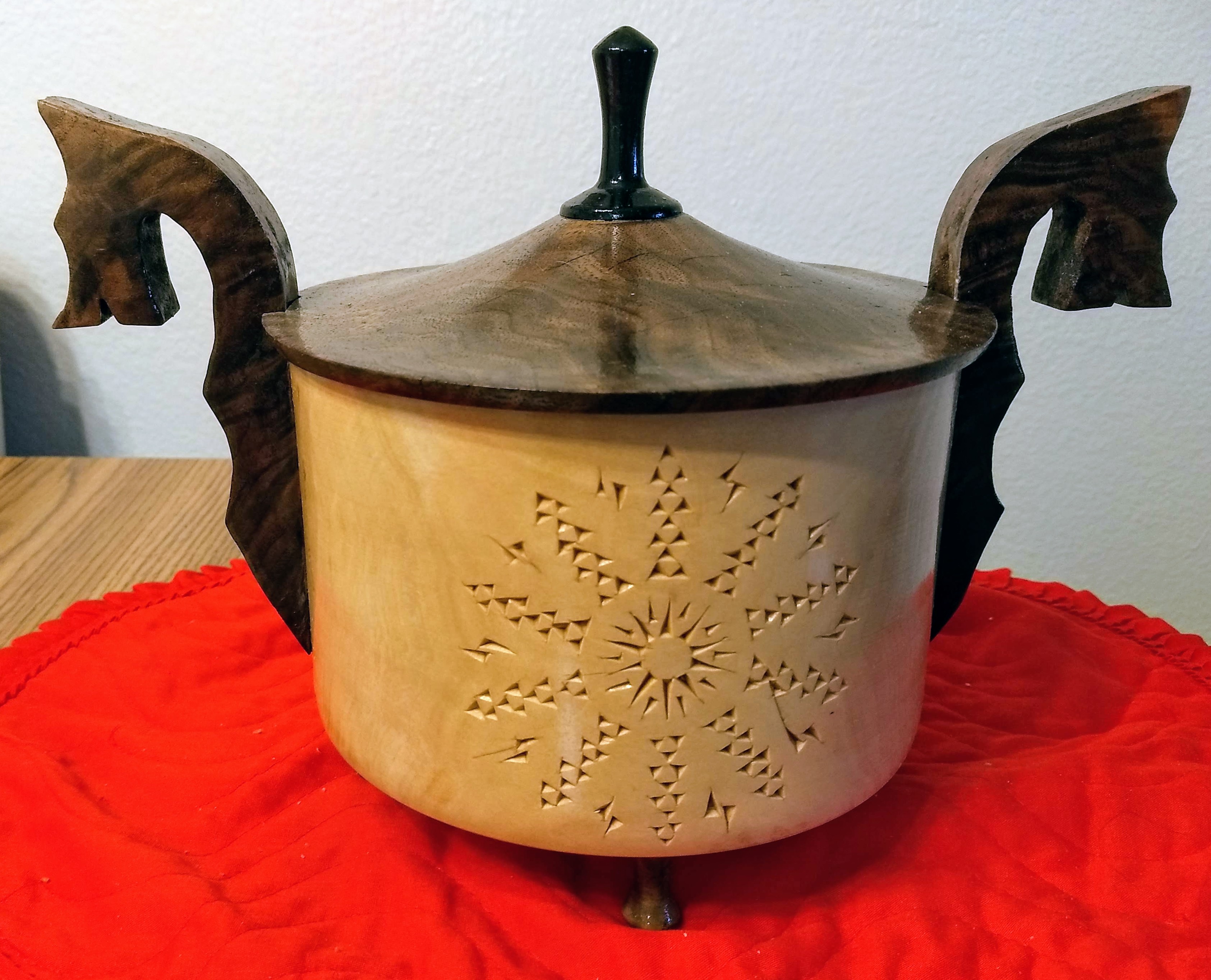 Come join us for our monthly membership meeting Dec. 12 at 6:45 PM, featuring a demonstration of chip carving by our very own Meryl Valnes, followed by a Holiday Social.
Meryl will bring samples of his work and explain how he creates his designs and what steps he takes to perform chip carving with some fantastic results! He will then perform some carving and share with us some of the techniques he uses to save time, avoid disappointments and get positive results.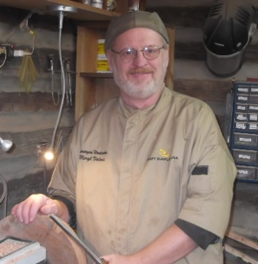 After the demonstration, the Board will host a social gathering with refreshments provided by the club. At the end of the meeting, we will hold a raffle for five gift packages. Each member present will be provided one free ticket for the raffle. Members who have paid their 2020 dues will be given an additional ticket thus doubling their chances to win.
The library will be open prior to the meeting. There will not be a gallery critique at this meeting, but members are encouraged to bring one item for display and discussion during the social time.
Dues Reminder: Club membership for 2020 is now due. You can pay your dues online or at the meeting. Just see Bob Reuss, he will be there to take cash, checks or credit cards.
As usual, our meeting is at the NCSU Crafts Center on Jenson Drive near downtown Raleigh, in the room just off the woodshop area. The center is closed this month for the semester break, but the door will be open for our meeting. Free parking is adjacent to the craft center in the parking structure.
About Meryl Valnes:
You most likely know Meryl as he has been a member of the guild for 8 years and works at our local Klingspor's store.
"I have been turning bowls, spindle and chip carving for over 45 years. I specialize in utilitarian turning, including salad bowls, plates, dining sets, artistic turning, pens and pencils. I also do Norwegian chip carved items, such as plates, plaques, jewelry boxes, clocks, and bowls. At the present time I am working to incorporating carvings into the turnings that I do. Email Meryl at This email address is being protected from spambots. You need JavaScript enabled to view it.