To start off the new year, we have three additions to your Library.
From Al Stirt, who will be a featured Demonstrator this year, we have purchased two DVD's.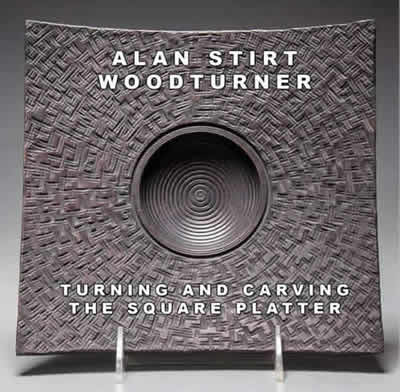 The first is Al's "Turning and Carving the Square Platter". In this DVD, all the steps for making one of Al's carved rectangular platters is presented. It covers cutting the blank, shaping and sharpening tools, turning and texturing the piece and laying out, carving and coloring patterns. It also includes information about using rotary tools and milk paint to create unique patterns and textures.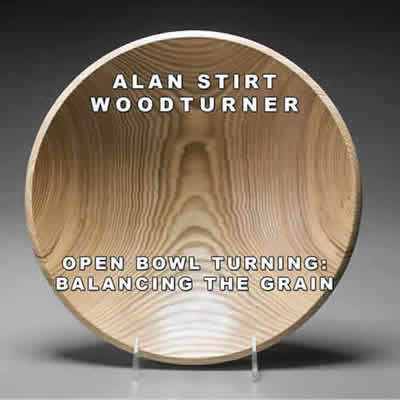 The second DVD by Al is "Open Bowl Turning - Balancing the Grain". This DVD covers all the steps for making an open bowl, from the log to the finished piece. In this DVD, Al takes the viewer through cutting the wood from a log, tools shapes and sharpening, roughing out green wood, finish turning dry wood, vacuum chucking and finishing. Additionally, Al's method of grain balancing techniques, used to get the best grain patterns from relatively plain wood.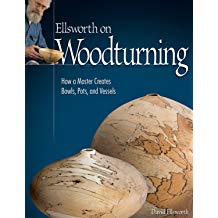 Next, from the "grandfather" of the contemporary wood art movement, we are adding David Ellsworth's book "Ellsworth on Woodturning - How a Master Creates Bowls, Pots and Vessels. From this book, woodturners can learn to replicate David's highly evolved techniques and signature style. This book provides step-by-step directions and crisp, absorbing photos showing exactly how Ellsworth creates an open bowl, a natural-edged bowl, and an astounding hollow vessel featuring a tiny opening and coin-thin walls.
Start off the new year by stopping by the Library and checking out these and many other great materials that can help you explore new areas of woodturning, refresh your knowledge base of all things turned and give you new insights into design, form, textures, coloring and much, much more.
Happy New Year!