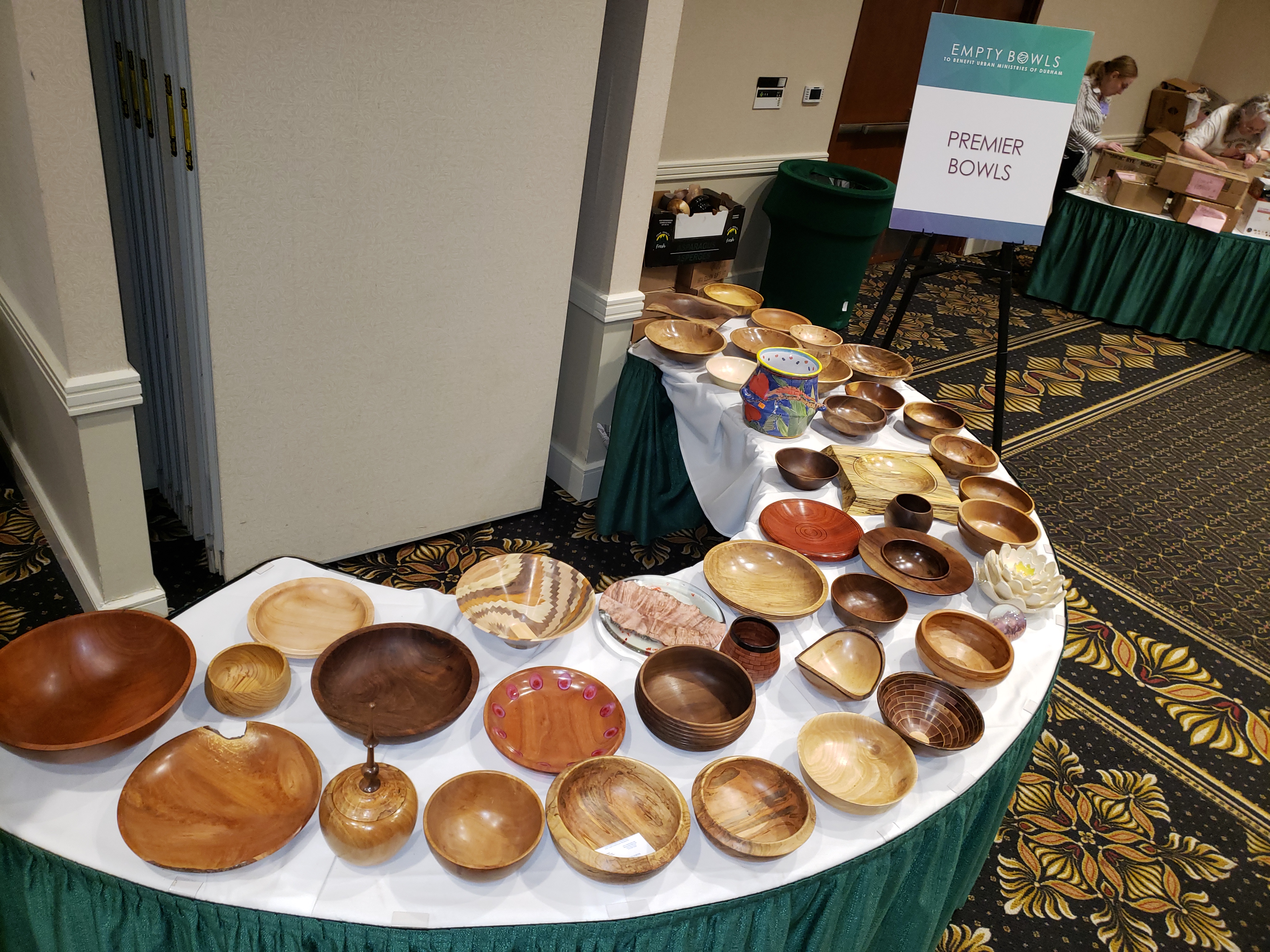 Empty Bowls 2020 to benefit Urban Ministries of Durham was held on March 5 at the Durham Convention Center and WGNC was a big part of it's success this year.
The event drew more than 700 attendees this year, and the Woodturners Guild of North Carolina contributed more than fifty bowls to the event. And well more than half of those were selected for the "Premier Table" where special ticket holders were able to select from higher end bowls.
WGNC president Steve Criscenzo, a long time volunteer at the event, staffed that table and answered questions about woodturning and wooden bowls. The substantial contributions by WGNC were very much appreciated by the event organizers and the recipients of the beautiful bowls.
Thank you to all that contributed to this outstanding event.