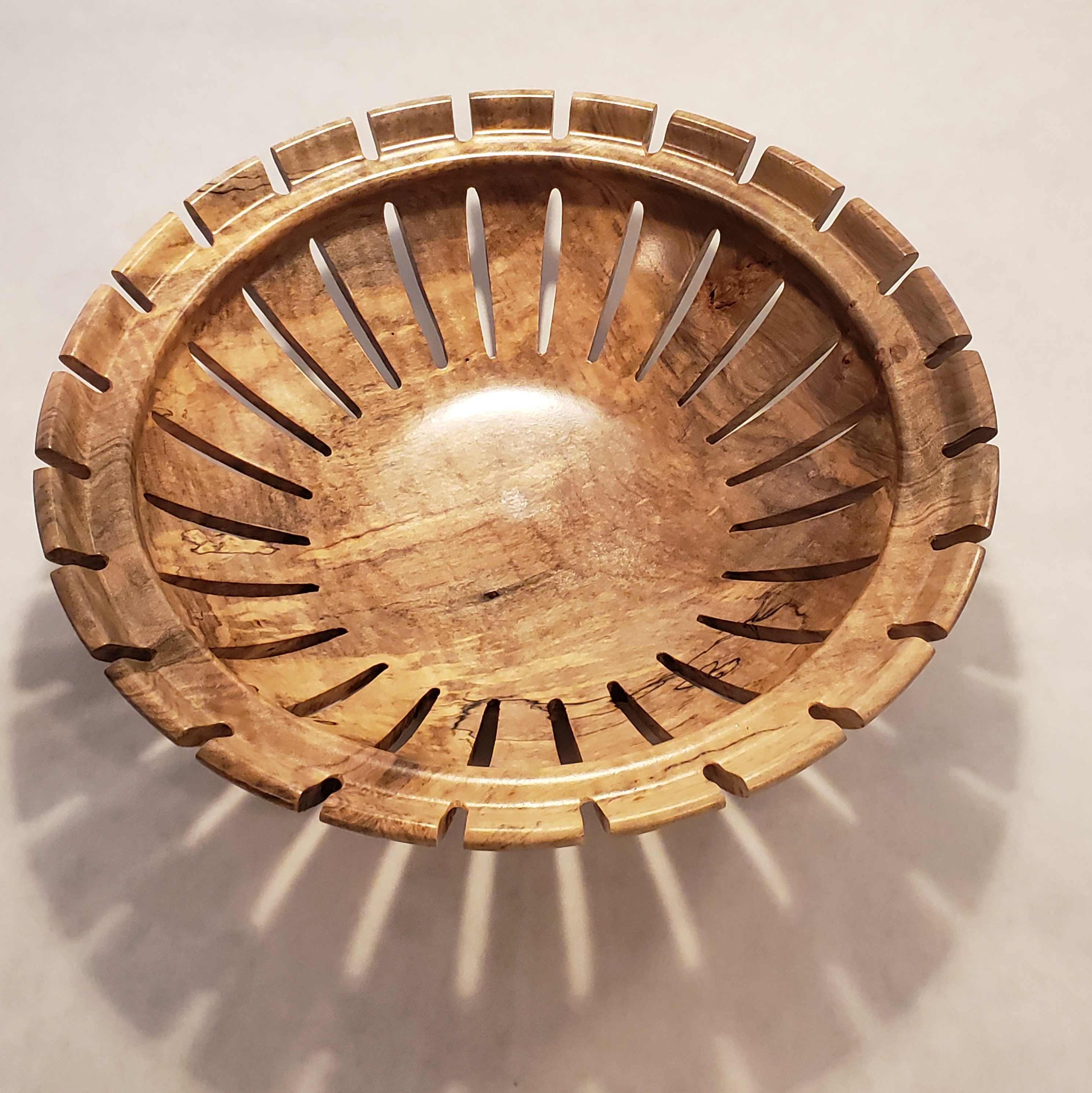 On April 9 WGNC will hold a virtual meeting using the "Zoom" meeting application. While the formal meeting will start at 7pm, we will open the virtual forum starting at 6pm so members can chat among themselves and work out any technical issues.
Instructions for logging into the meeting are provided below.
WGNC President Steve Criscenzo will demonstrate methods for using the router to embellish woodturning, using a video recorded earlier in his shop that we will stream live during the meeting.
C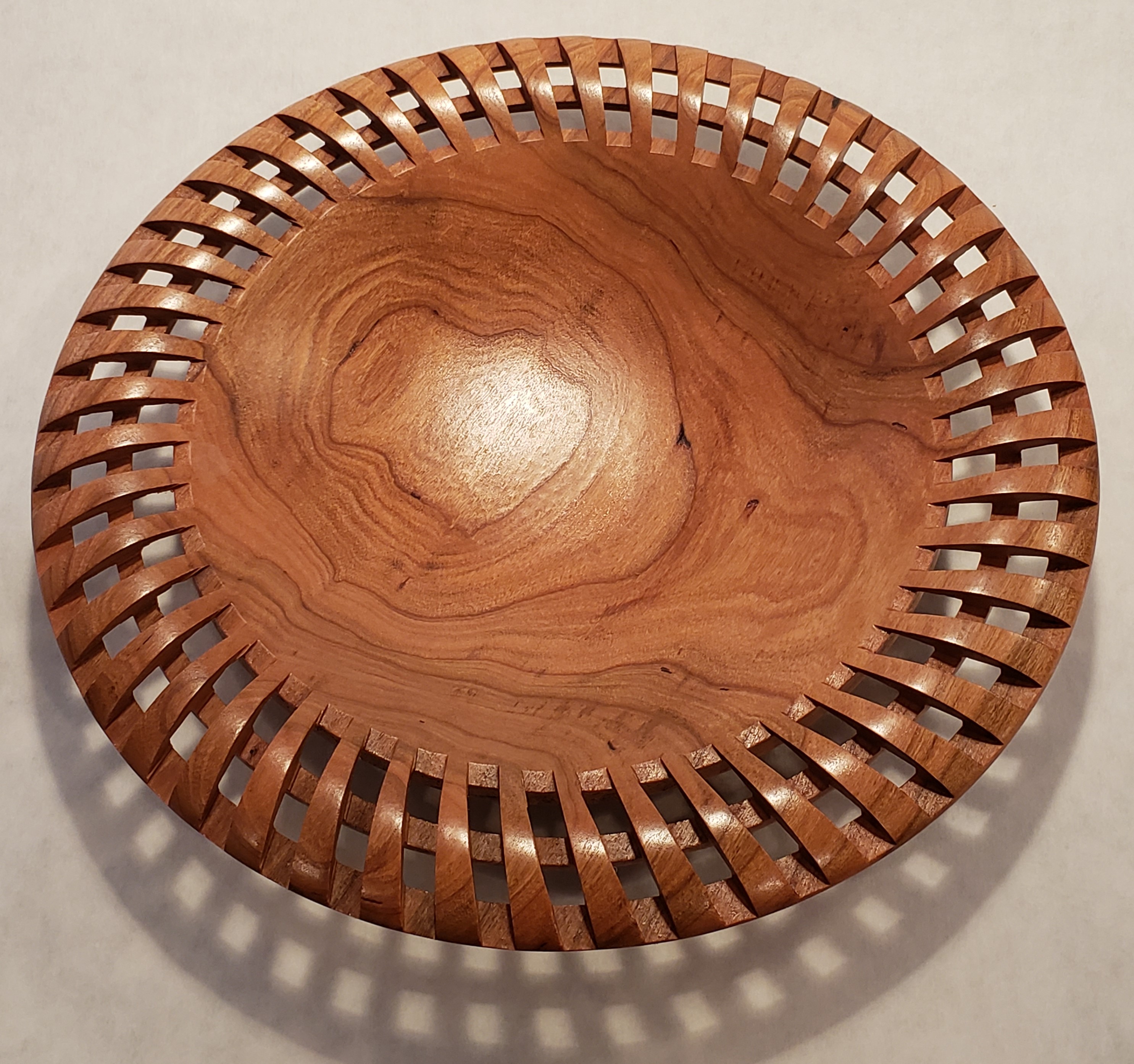 riscenzo will be live to answer questions and respond to comments during the video, pausing as needed for discussion.
Criscenzo will demonstrate the use of two different jigs to guide the router at the lathe. The first is a commercially available unit made by Paul Howard and the second is a homemade unit.
The setup, adjustment, application and use of each jig will be demonstrated resulting in a variety of effects including: fluting, inlay (wood and resin), lattice work, and through routing. Steve will also cover design considerations, the setup and use of indexing systems, and the selection of router bits.
Criscenzo has been turning for 15 years. Recently retired from a 40 year career in engineering, he now has more time to spend in his shop turning and experimenting with jigs and methods to expand his wood art repertoire. He has demonstrated at local clubs and his work has been featured in several shows and galleries.
Connection instructions:
From a computer, you can just click on this link: https://us04web.zoom.us/j/321485684
When prompted for password, enter WGNC (all caps).
- If you've used Zoom before, it will simply connect you directly to the meeting.  If it is your first time using Zoom, there may be a quick download first. Just follow the directions.
- Video will appear on-screen and sound will be through your computer speakers.
- To participate live, you will need a video camera and microphone. Most newer laptops have these built in. You will be able to view the meeting even if you do not have a camera.
From a smart-phone or tablet: First download the Zoom app from your app store.
- Once loaded, clicking the link above should launch the app and open the meeting. If that's not handy, enter meeting ID number 321 485 684
Last option: Use your phone.
- If all else fails, you can just dial in to 312-626-6799 or 929-205-6099.  This will give you audio only and we can help you connect.
- Dial-in users will need both meeting ID: 321 485 684, and password: WGNC