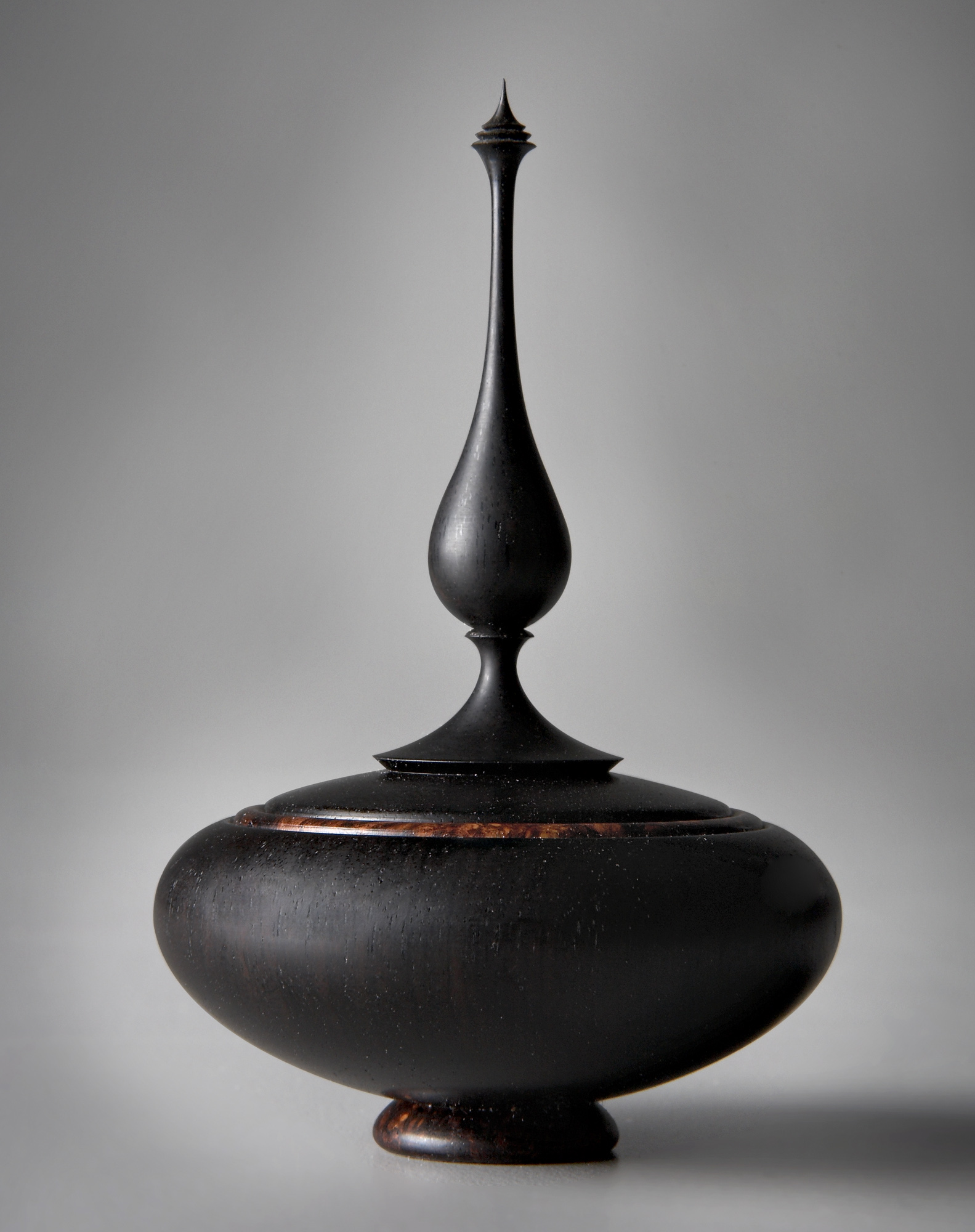 Artist Cindy Drozda will return to share her skills with WGNC -- remotely -- next Thursday, June 11 at 7pm.
When was the last time you turned a box? Perhaps it didn't come out quite as you intended? Maybe it could have used a little better design or more dressing up? If so, this meeting and demo should help as Cindy Drozda demos her famous finial box design.
Cindy creates her signature style of box with a finial, an in-set lid, and decorative ring and foot made from contrasting wood. The project is both intricate and interesting, with a lot of tips and techniques.
This presentation includes box- making, turning a finial, design, material selection, and jam chucking.
A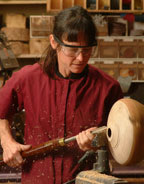 bout Cindy Drozda: Cindy is well known for her boxes, lidded vessels and finials. They are designed to have interest to all levels of woodturners. She is also an excellent demonstrator, teaching classes and workshops at clubs all over the world or in her own workshop. You can learn more at her web site.
((The show starts at 7pm. Click here to add the event details to your calendar, or find the connection information below))
Demo downloads: FFBhandout.pdf, FinialBoxToolList.pdf, finial_box-demo.pdf, finial_box_dwg2019.pdf, SuccessfulFinials.pdf
Please join us June 11 for this remote demonstration. We will open the Zoom meeting at 6 PM, giving members ample time to log in, explore Zoom and socialize. At 6:45 we will have a short business meeting and then start the demo at 7.
Connection instructions:
From a computer, you can just click on this link:
https://us02web.zoom.us/j/81467318228
A password is required and will be sent to members through our email newsletter.
From a smart-phone or tablet: First download the Zoom app from your app store.
- Once loaded, clicking the link above should launch the app and open the meeting.
If that's not handy, enter meeting ID number 814 6731 8228