Time to get ready.  They're coming soon, "Tips, Tricks and Jigs". 
Join the fun on September 10 for our annual "Tips, Tricks and Jigs" presentation. This is a member supported event so be sure to submit something to share with the group.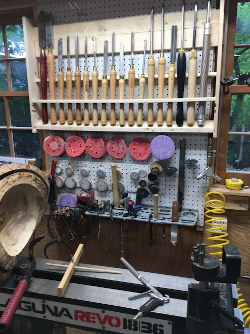 Got a Tip that has made something in the shop better, show it and share it! Got a Trick that allows you to get that special effect or shape, show it and share it! Got a jig that you want to brag to the world about, show it and share it!
Since we will be remote, how will this work?  First of all, we will have three cash prizes! All you need to do is send in a picture or two of what you want to share. Then during the presentation, we will put up your photo and you can explain your Tip, Trick or Jig and then answer any questions.  It's that easy.
Here are the guidelines:
1. There will be three $50 cash prizes awarded for the best presentation in each of the following categories:
     - Most Creative
     - Best Executed
      - Jiggiest
2. Participants can only win in one category. 
3. Judges' decisions on prize awards are final.
4. Participants are limited to two items to present
5. Presentation time will be based on the number of participants but will likely be in the 1-2 minute range, so be prepared and concise in your presentation.
6. Send your photos to This email address is being protected from spambots. You need JavaScript enabled to view it.

This meeting will be an excellent opportunity for you to share your experiences and learn from the experience of others. Please plan to attend and participate.