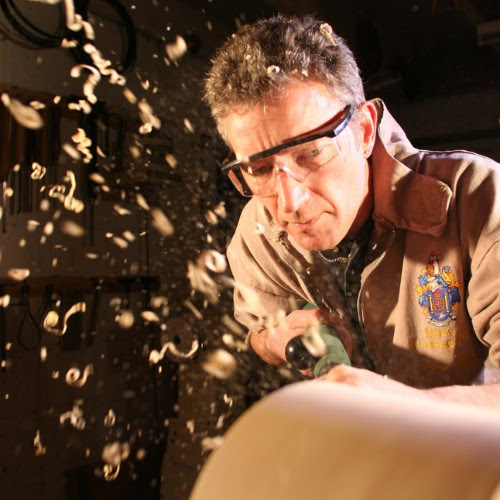 Following our last remote meeting with Cindy Drozda demonstrating her famous finial box, we thought it would be great to continue the box theme but with a different style box. So, for our Watch Party Video this month we will feature Jimmy Clewes demonstrating his famous Square Lidded Box!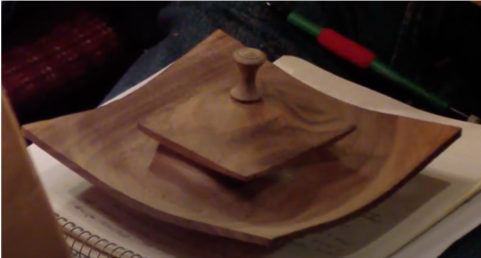 This 90-minute club video was recorded during Jimmy's 2013 visit to WGNC and has not been seen before.
Jimmy takes us through his steps of design and how he achieves creating such beautiful pieces. He  discusses the tools he uses, how to sharpen them and the importance of different bevels. He shows what cuts to make for different outcomes, how to make these cuts and why all of this is important to the finished piece.
Jimmy is a great instructor as you may know and weaves in his English humor with his sharing of experience and wisdom. This brings together the sharing of different ideas and methods of turning and expands our horizons in a very entertaining way. We hope you will join us Thursday evening June 25 for our Watch Party Video demonstration using Zoom.
The Zoom meeting will be launched at 6:30PM. Folks can sign in then and explore Zoom and socialize with other members. Then at 7:00 PM we will begin Jimmy's video demonstration.
Connection instructions:
From a computer, you can just click on this link:
https://us02web.zoom.us/j/88292840907

From a smart-phone or tablet: First download the Zoom app from your app store.
- Once loaded, clicking the link above should launch the app and open the meeting.
If that's not handy, enter meeting ID number 882 9284 0907
About Jimmy Clewes:
Jimmy is not your ordinary woodturner.  Upon a first meeting one would think of him as a renegade, a free thinker and not within the stereotypical image of a woodturner. His charming British style, unending wit, creative mind and magnetic personality are only some of the attributes that make him popular in the woodturning demonstration circuit.
Jimmy is on the Register of Professional Woodturners in the United Kingdom and a member of the American Association of Woodturners. He has over 22 years of experience in woodturning and woodworking. The demand for his services as a freelance demonstrator and teacher takes him all over the world including his homeland of the U.K., Europe, Canada, Norway, Finland, New Zealand, Belgium, Australia.

You can learn more about Jimmy on his web site.