Woodturners Worldwide is sponsoring an on-line symposium September 24 to 26.  Details are provided below.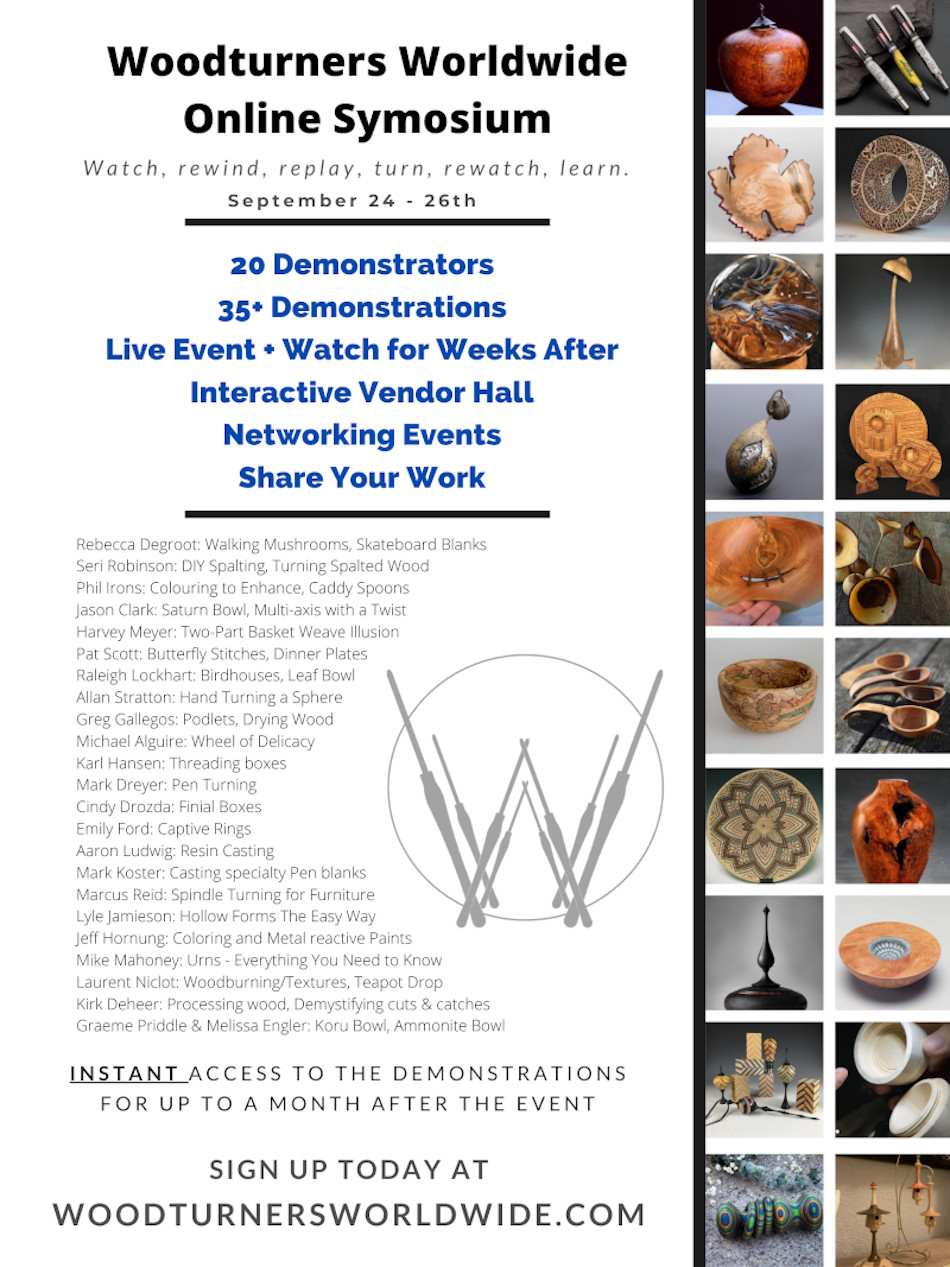 WGNC has arranged for a $10.00 discount on the registration fee.  You will receive the discount by entering the code "WGNC" when you complete your registration.  
This looks to be a good event with an excellent slate of demonstrators.