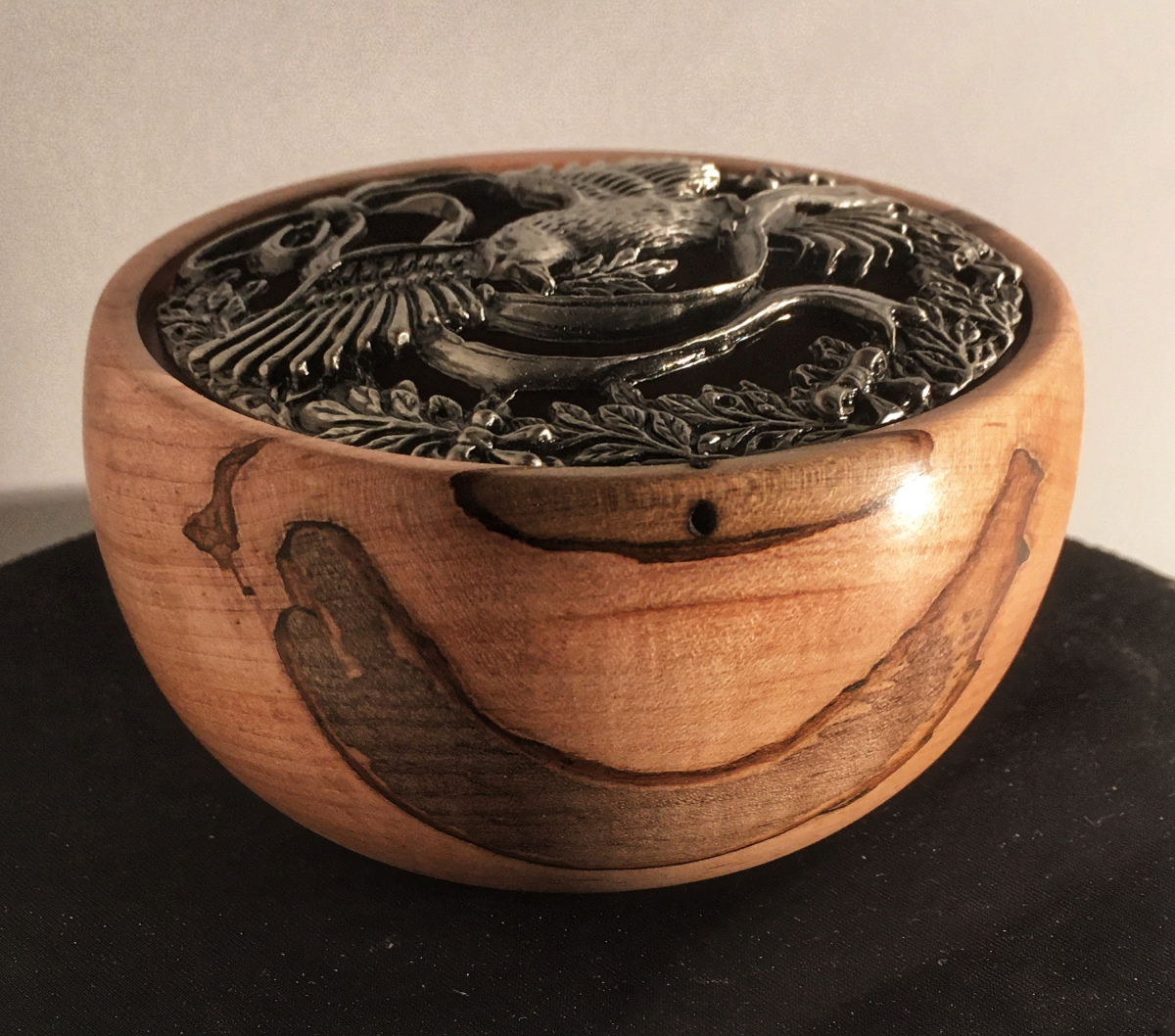 Mark your calendar for these demonstrations.  We will be following last year's success, where we had several members demonstrate Holiday Ornaments. 
This year, the demonstrations will be focused on Small Projects that are easy to make and great as Holiday gifts.  We are very excited to have three of our own members perform these demonstrations and share their talents, processes, tricks and techniques.
Norm Cloutier will be demonstrating how he makes a Potpourri Bowl.  During the demonstration, he will touch on design considerations, mounting and turning techniques and how to finish the bowl.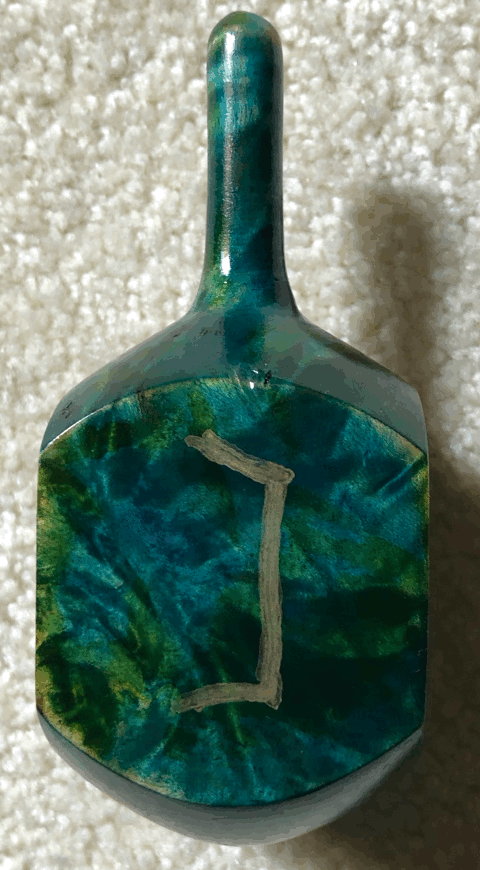 Jeff Danneman will demonstrate making a Chanukah Dreidel.  In addition to how he creates these spinning tops, he will explain how it is used and other games that can be played with these fun tops.
M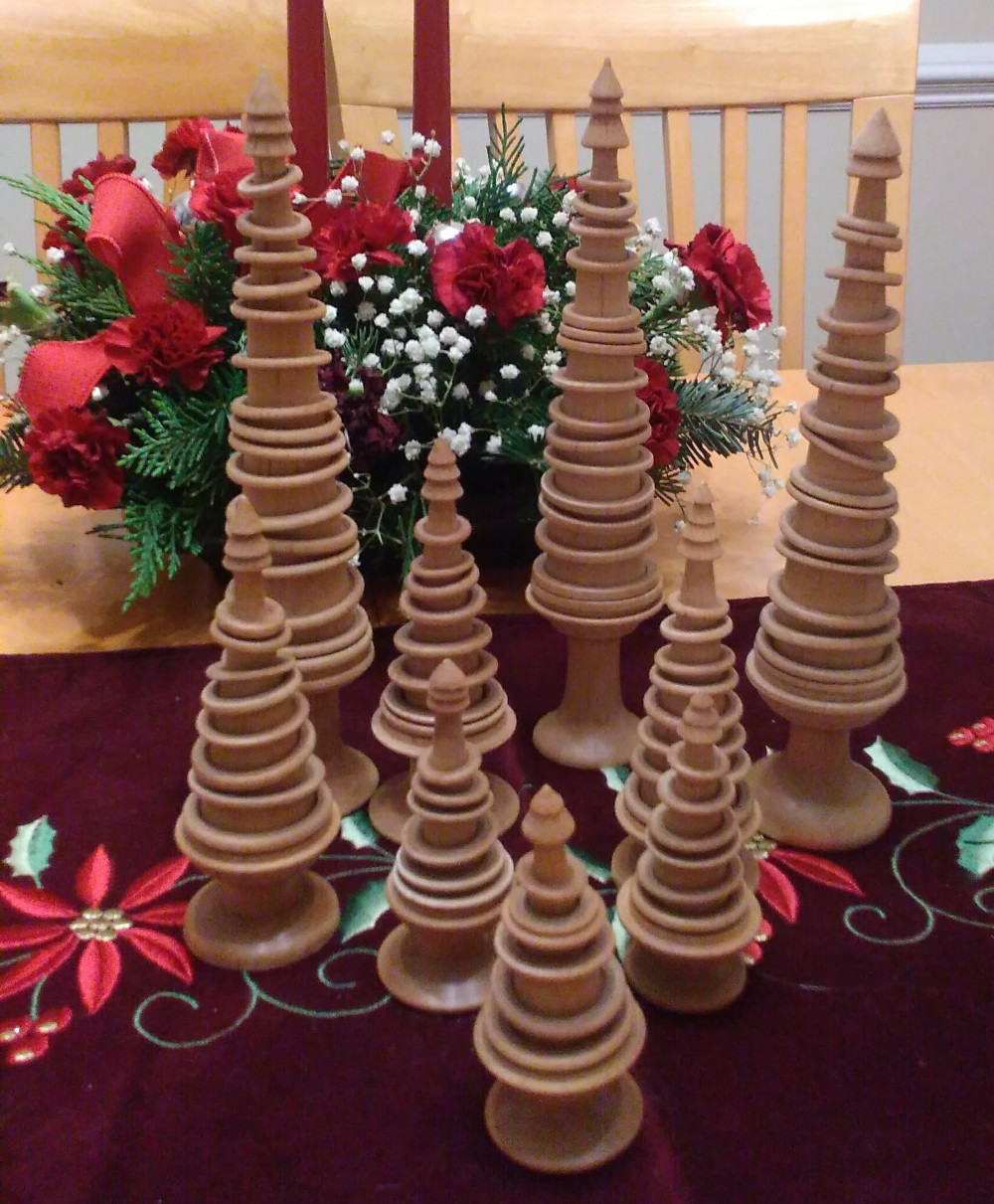 eryl Valnes will demonstrate how he makes his captive ring Christmas Tree and the techniques for turning and finishing the multiple rings on the tree.
During this Zoom session, we will play a short video of each demonstrator, pausing periodically to make further points and take questions from the participants of the meeting.  We will also allow some time at the end of each video for some final thoughts, questions and answers.
We hope you will join us and learn the process of how these several different types of small projects are designed, turned and finished by our own demonstrators.   
About our Member Demonstrators
Norm Cloutier will be demonstrating the Potpourri Bowl. Norm has taught local classes in the Triangle for many years and demonstrated at our club meetings.  He is also our WGNC Vice President, videographer and has been a member for 12 years.
Jeff Danneman will be demonstrating the making of a Dreidel.  Jeff is a current member of the WGNC Board and last year did a demonstration on Finishes and Dyes at our guild meeting.  Jeff has been a WGNC member for 10 years. 
Meryl Valnes will be demonstrating captured rings on a Christmas Tree.  Meryl has been a member of the guild for 9 years and works at our local Klingspor's store. He too has demonstrated to the club.  Most recently, Meryl demonstrated Chip Carving.  Meryl has been turning bowls, spindle and chip carving for over 45 years.  He specializes in utilitarian turning, including salad bowls, plates, dining sets, artistic turning, pens and pencils.  He also does Norwegian chip carved items, such as plates, plaques, jewelry boxes, clocks, and bowls.
All WGNC members and their guests are welcome, so please join us Thursday evening November 12th at 6:45pm. 
The Zoom meeting will be launched at 6:15 PM.  Folks can sign in then and explore Zoom and socialize with other members.  At 6:45 PM we will have a short business meeting and then at 7:00 PM the demonstrations will begin.
Connection instructions:
From a computer:
Click on this link: Join Zoom Meeting
When requested, enter the required club password, which is sent in the email newsletter.
From a smart-phone or tablet:
Download the Zoom app from your app store. Once loaded, clicking the link above should launch the app and open the meeting. If that's not handy, simply enter the meeting ID number 892 4825 0324 and when requested, enter password.