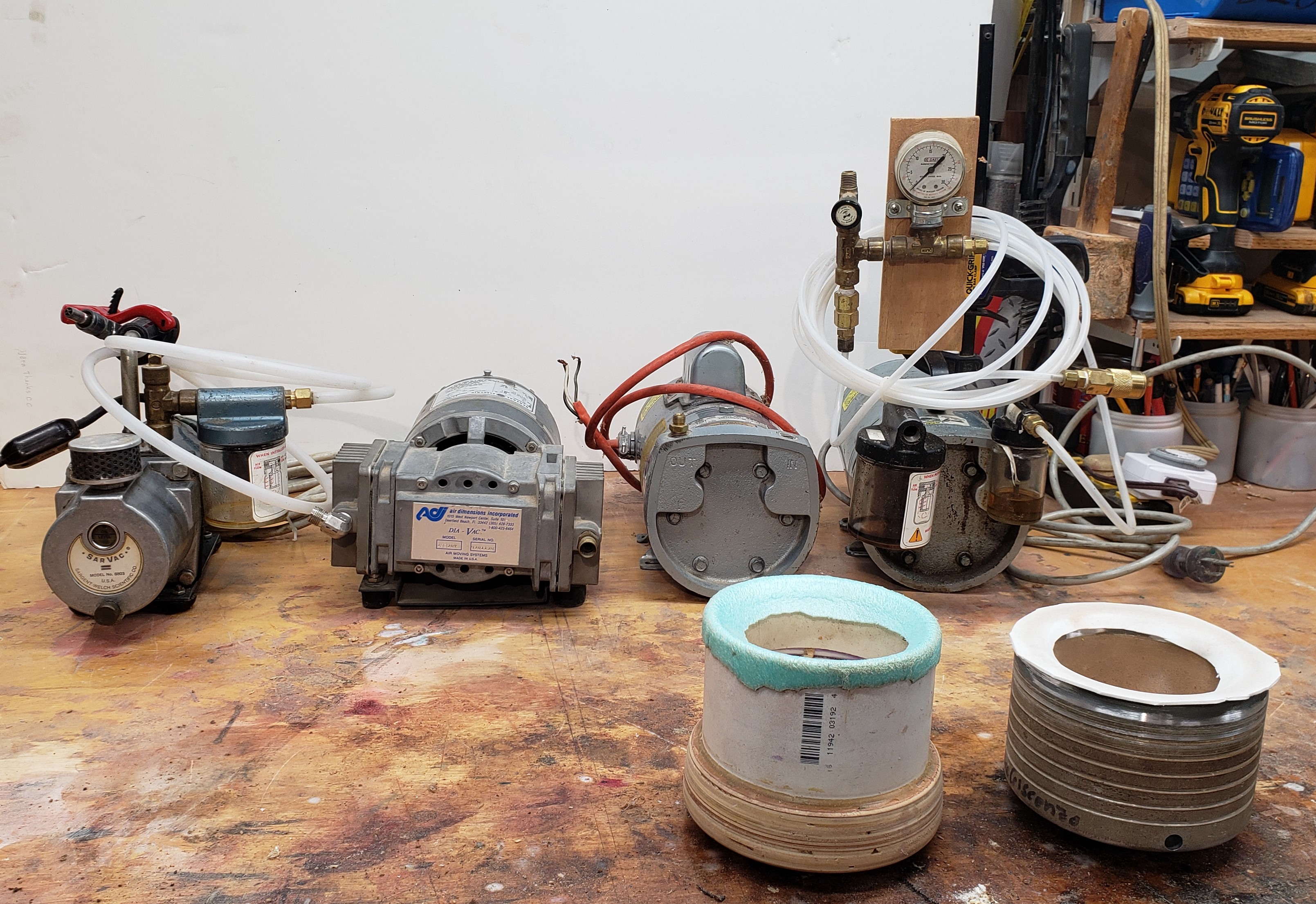 Thursday Jan. 14th
Zoom session opens at 6:15 PM
Business meeting begins at 6:45 PM
Demonstration begins at 7:00 PM
Do you find it challenging to remount your work for final finishing? Have you been stumped when faced with remounting an otherwise finished piece for a touch-up or modification? If so, join us for an informative demonstration on vacuum chucking application for woodturning.
Vacuum chucking is a useful and versatile method for holding work on the lathe but it is often overlooked due to the perceived complexity and cost.  In this demonstration, Steve Criscenzo will take some of the mystique out of the use of vacuum chucks.  Steve will start the demo by discussing various methods for re-chucking work on the lathe offering advantages and disadvantages to most of the common methods. 
Following the overview, the remainder of the demo will focus on vacuum chucking including: 
Safety
System setup
Equipment needed
Application of vacuum chucking for holding your work 
Steve will also provide an in-depth discussion of the various options for vacuum pumps including setup and maintenance followed by instructions for making your own chucks for use with the system. The demo will conclude with an on-the-lathe demonstration of the use of the vacuum chucking system.
The meeting will include both prerecorded content and live demonstration with ample time for discussion and questions.
So, expand your woodturning experience by attending this informative demonstration. All WGNC members and their guests are welcome, so please join us Thursday evening January 14th for our first Zoom demonstration session of 2021.
About our Demonstrator: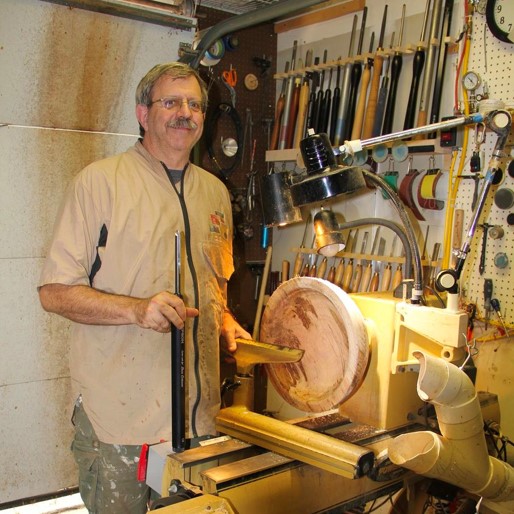 Steve Criscenzo is an accomplished woodturner with 15 years of experience. Over the last several years his focus has shifted to creating artistic pieces often including multiple materials into his work.
He has presented multiple demonstrations on woodturning techniques and has had his work offered in local galleries.
Steve is president of WGNC and can be reached through his Instagram account or his YouTube channel.
Connection instructions:
From a computer:
Click on this link: Join Zoom Meeting
When requested, enter the required club password, which is sent in the email newsletter.
From a smart-phone or tablet:
Download the Zoom app from your app store. Once loaded, clicking the link above should launch the app and open the meeting. If that's not handy, simply enter the meeting ID number 892 4825 0324 and when requested, enter password.