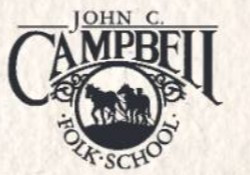 The John C. Campbell Folk School has contacted WGNC and advised us they are looking for applicants to fill the position of Studio Coordinator in Wood.
This position is a 40-hour per week, benefits-eligible position. The Studio Coordinator in Wood would be responsible for working with existing Resident Artists
to coordinate the Folk School's woodcarving, woodturning, and woodworking programs. 
In this role, this person would be responsible for program development, community engagement, studio maintenance, instructor, student relations, and more.
Those interested can visit The John C. Campbell Folk School website to learn more about the role and qualifications by clicking here.
Additionally, The John C. Campbell Folk School is also hiring for a variety of other positions, which can viewed by clicking here.