Planning for our 2018 demonstrators is still in progress, but here's what we have so far:
Alan Leland returns Feb. 8 with a demo focused on finial design and techniques.
At the March 8 meeting Steve Criscenzo will demo what he has been learning about resin stabilization using a pressure pot.
April 12 is still to be determined.
May 10-13 will be our workshop week with Florida artist Rudolph Lopez.
The club is looking to secure another national, named turner for October and we will let you know as soon as that is locked down
Due to the time it takes to adequately critique a piece, WGNC recently began limiting the monthly gallery to one piece per member.
But at our September board meeting, club officers decided to try increasing this to two items per person for regular meetings starting in September. We will still cut back to one when we have a well-known demonstrator
Members need to choose and bring in just their best two pieces -- or most challenging or interesting -- to be photographed and critiqued. We know you may produce several amazing works each month, but only one or two should be deemed -- by you -- as worthy of this treatment.
Please note that pairs or small sets of things (<3) will be permitted, but treated as your total items. So a pair of candle sticks, for example, fills your quota and does not mean you can bring something in addition.
The guild now offers special tool rental options for all paid members.
We currently rent mini-lathes and a bowl coring system, but are looking for suggestions for other tools you might be interested in renting on a monthly basis.
You can pay for and thus reserve your tools using our online store.
We are sill looking for some feed back on some tools you haven't purchased because of their price or maybe you were unsure how often you might use them? Some possibilities:
Hollowing System
Steadyrest
Sphere or Ball jig
Can you think of other tools? If so, send us an email at This email address is being protected from spambots. You need JavaScript enabled to view it. or let us know at the meeting.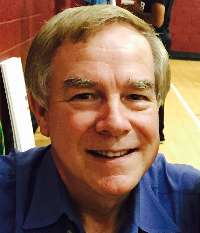 This is a call for volunteers to host breakouts in 2017. This is your opportunity to share your skills and craft with others. It is rewarding to show others what you know and have learned. I challenge you each to come up with some technique that you'd like to share with other turners in the guild. Together we can determine the best schedule and resources for a successful breakout.