We are happy to advise that we have two new additions for the library this month from turners Mark Baker and Barbara Dill.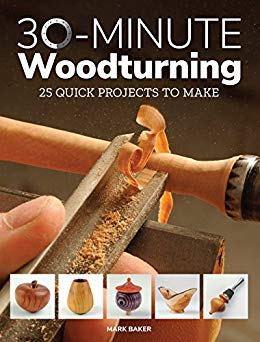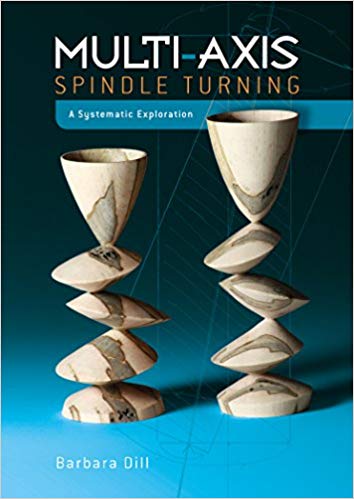 First up is "30-Minute Woodturning: 25 Quick Projects to Make" by Mark Baker
For any keen woodturners out there who want to do more turning but are short of time, this is the perfect book as it has an enticing variety of projects which can all be completed in 30 minutes.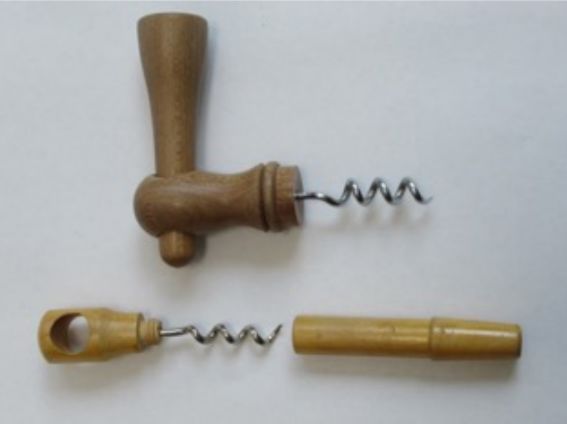 We are going to have one of our favorite local demonstrators for our Aug. 9 meeting. Alan Leland will be showing us his corkscrew box. One more reminder that the new start time is going to be 6:45 pm at the NCSU Crafts Center.  Please bring no more than two pieces to be photographed and included in our instant gallery at the break.
Alan is an internationally known turner. He is both an instructor and demonstrator, and he is very willing to share what he knows and help mentor other turners. He is going to demonstrate a couple of ways to make a simple corkscrew box. He will also explain some of the tricks and secrets to make hand thread chasing easier. If there is time, he's going to show a simple method for screw-on lids. The box is made so that it fits in a tapered hole in the corkscrew handle to make the handle easier to twist.
He has won accolades from his students and his fellow woodturners for his exceptional handouts and his ability to share his skills and techniques. Alan is able to explain the various skills and techniques required to truly enjoy woodturning with a patient and thorough teaching style. In all of his demonstrations and workshops, Alan emphasizes and explains the techniques he is using and explains the light touch and finesse required to produce his delicate turnings.