To start off the new year, we have three additions to your Library.
From Al Stirt, who will be a featured Demonstrator this year, we have purchased two DVD's.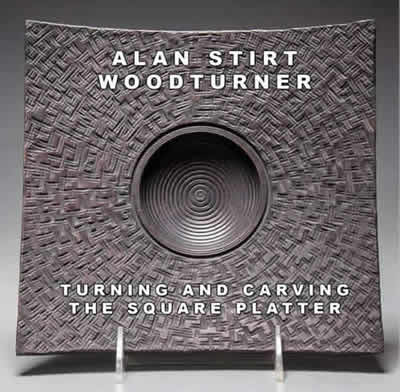 The first is Al's "Turning and Carving the Square Platter". In this DVD, all the steps for making one of Al's carved rectangular platters is presented. It covers cutting the blank, shaping and sharpening tools, turning and texturing the piece and laying out, carving and coloring patterns. It also includes information about using rotary tools and milk paint to create unique patterns and textures.