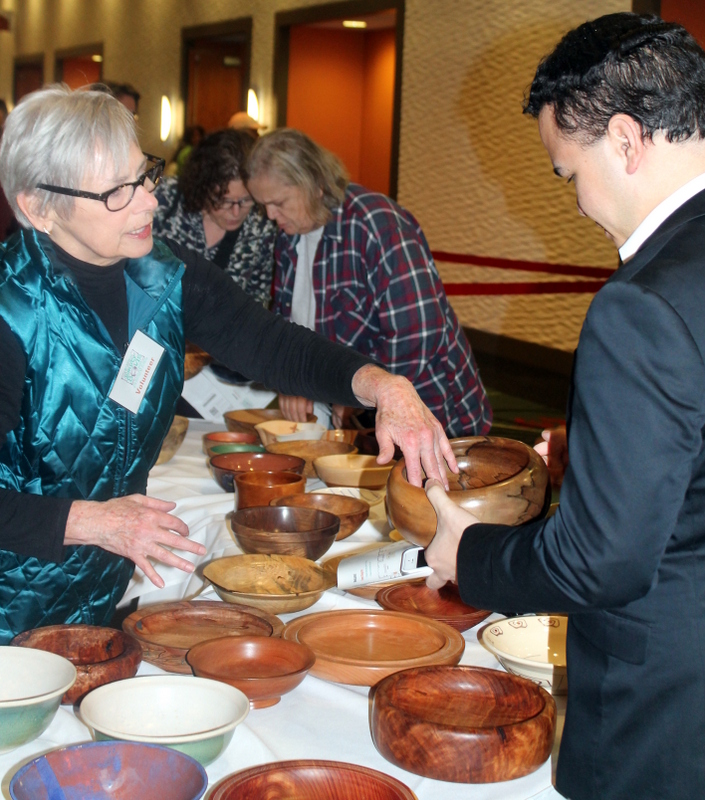 Please help to fill empty bowls with hope by contributing to the annual Empty Bowls to Benefit Urban Ministries of Durham. Empty Bowls, to be held March 2, 2017 at the Durham Convention Center, is the signature event for the downtown non-profit agency that provides emergency food, clothing and shelter to our neighbors in need and helps those who are homeless secure a home.
Event attendees get to sample soups from some of Durham's finest restaurants, but that is only half the story. Local artists and artisans donate their talents to create hand-crafted bowls for attendees to select and take home. This is where the Woodturners Guild of North Carolina can help. Providing over 800 hand crafted bowls is a tremendous challenge and the event organizers have reached out to WGNC to help by providing bowls for the event.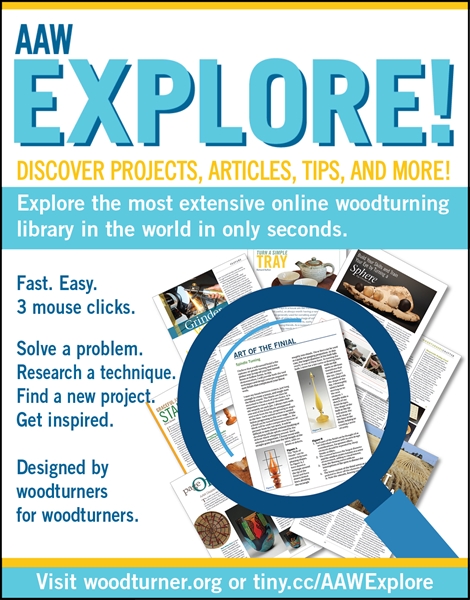 The American Association of Woodturners has just launched AAW Explore!, a new member resource that makes accessing the most extensive online woodturning library in the world, quick, easy, and customizable.
More than 2,500 items make up the collection, including articles from thirty years of the American Woodturner journal and AAW's cumulative collection of complementary publications.
WGNC is happy to offer new T-Shirts promoting the club. These sand-colored cotton tees bear the club logo fully emblazoned across the back with a smaller version where a pocket might be. As turners, we decided it was best to forgo the shavings-collector.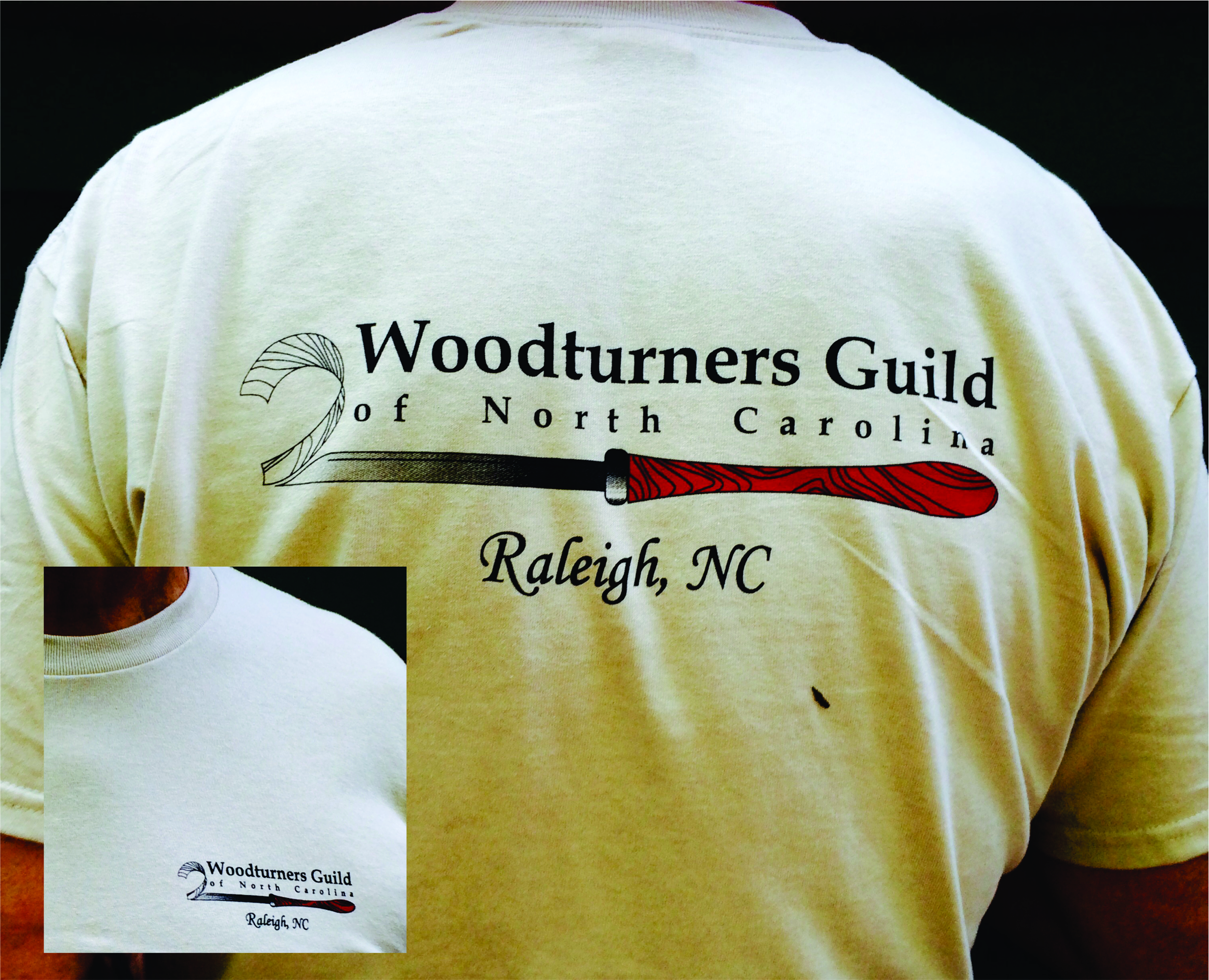 The shirts are available in Medium, Large, Extra Large and XXL. They are available to members for $12 each ($14 for the XXL). You can order them here and pick them up at the next meeting. Or you can just bring your cash, check or credit card to the meeting and make your purchase there.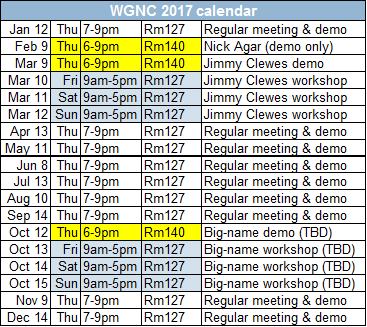 The first half of 2017 seems to be shaping up nicely, with demonstrators already slated for the next five months.
We are pleased to announce that Nick Agar will join for the February meeting demo, and that Jimmy Clewes will return in March for the meeting and another 3-day set of workshops.