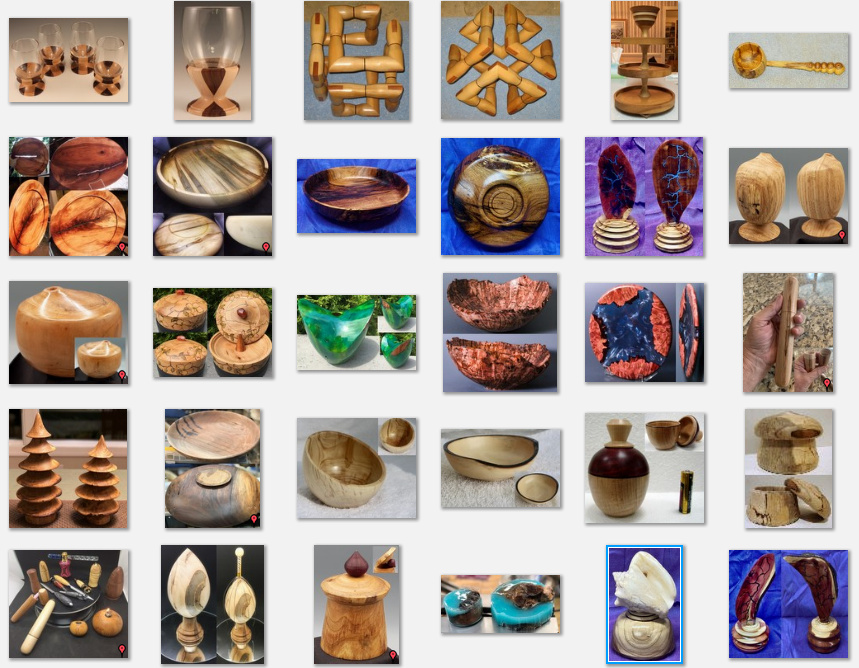 Inviting all members to join the WGNC September show & tell virtual event.
This virtual show & tell format, is to encourage all members to share their finished work, ideas, issues and yes, even those shop disasters.
 As we have noted before, we are an inclusive club with members at all levels of turning experience.  WGNC exists to serve these various levels of experience and the show & tell virtual events are proving to be a great way to do this.
So, come join us for another show & tell virtual event September 17th.  You are guaranteed to enjoy an evening with your fellow woodturners.  In case you missed it, the last Show & Tell from August 20 can be viewed here.
The format will be the same, where we ask members to submit photos of their successes as well as challenges, photos of work-in-process, closeup shots of problem areas on pieces, etc. 
We encourage you to have your piece(s) with you during the Zoom session, so you can hold them up and further discuss them or ask advice of other members.
Nothing to share this month, please join us anyway and take part in the discussion or just sit back and enjoy the show and tell.
Members who are submitting photos to be included in the show & tell event are reminded that there is a limit of two pieces per member. Please submit your photos before midnight Wednesday, September 16th to be included in the show & tell event.  Members can email their photos using the instructions noted below.
We will open the Zoom meeting Thursday at about 6:45 and begin the show and tell at 7 pm.
We look forward to seeing all of you Thursday 9/17 at 7:00 PM!
Connection and participation instructions:
Read more: Monthly Show & Tell Coming this Thursday, Sep. 17th