Annual dues will be maintained at the current $40 annual level for 2017. WGNC can now accept your dues payment online via credit card using the online store provided with our Square account.
Dues can be paid at the November or December meetings, and are due by the January meeting. You can pay your dues in cash, by check made out to WGNC or by credit card at the meetings (there is a $1 up charge to cover processing fees).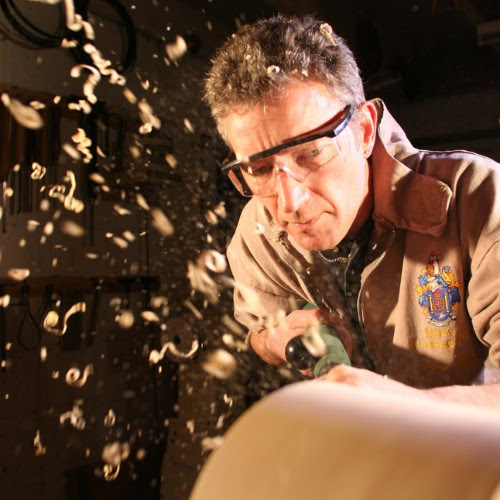 As of Jan 19, we have sold ALL 30 seats for the day-long workshops being taught by world-renowned instructor Jimmy Clewes here in March.
We offered members 10 slots for each of the three days, March 10-12. Most buyers took advantage of the multi-day savings and bought all three days.
The guild now offers special tool rental options for all paid members.
We currently rent mini-lathes and a bowl coring system, but are looking for suggestions for other tools you might be interested in renting on a monthly basis.
You can pay for and thus reserve your tools using our online store.
We are sill looking for some feed back on some tools you haven't purchased because of their price or maybe you were unsure how often you might use them? Some possibilities:
Hollowing System
Steadyrest
Sphere or Ball jig
Can you think of other tools? If so, send us an email at This email address is being protected from spambots. You need JavaScript enabled to view it. or let us know at the meeting.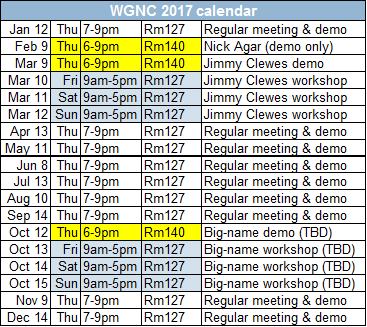 The first half of 2017 seems to be shaping up nicely, with demonstrators already slated for the next five months.
We are pleased to announce that Nick Agar will join for the February meeting demo, and that Jimmy Clewes will return in March for the meeting and another 3-day set of workshops.