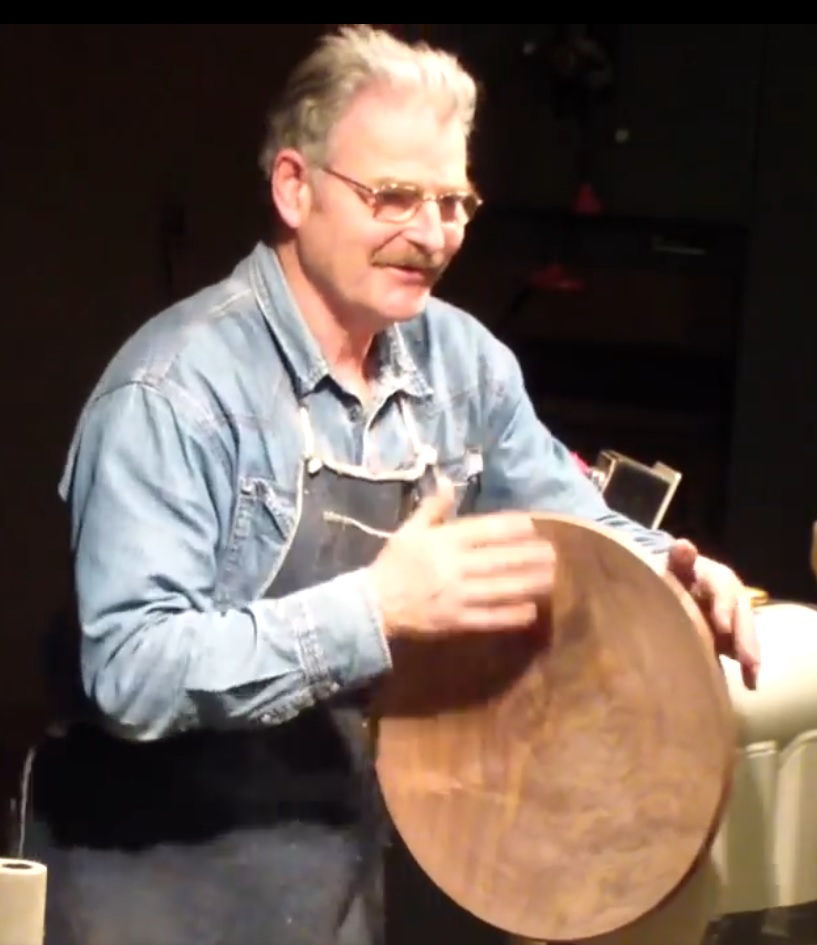 Our first watch party drew up to 30 WGNC members last month, so we're taking lessons learned and trying another this coming Thursday, May 7.
This time we're using a shorter, 1-hour demo video from the great Liam O'Neill, who visited WGNC six years ago almost to the day. We'll show the portion of the meeting where Liam turned a platter from a beautiful piece of walnut crotch, and we'll make a point of stopping at least once during the viewing to discuss his presentation.
We'll also provide links to his opening slideshow and remarks, as well as the second-half demo where he turns a "crooked-grain" box, which members can later view at their leisure.
It appears the NCSU Crafts Center will remain closed for the summer session, but we are making plans to help keep club activities going in the coming weeks and months.
The details are still coming together, but our intent is to provide at least 3 monthly activities on Thursday nights: The usual 2nd-Thursday club meeting and demo, a meeting solely for sharing the virtual gallery offerings, and another for either a video watch party or smaller breakout-sized demo.
Here's what we have so far, and please note items are subject to change as options become available. All activities start at about 7pm, but any variations will be included in our newsletter.
May 14: The Sensational Skew remote demo with Jim Etcher
May 21: Virtual Gallery (2 items per member, 2 photos of each piece)
May 28: Watch party: Mark Sillay video on wood slicing
June 11: Cindy Drozda remote demo: Boxes with /finial
June 18: Virtual Gallery (2 items per member, 2 photos of each piece)
June 25: TBD
July 9: Tips and Jigs Remote Slide Show
As part of WGNC's effort to keep our membership active, entertained and informed, we're planning to have regular hosted watch parties of some of our major demonstrations from the past.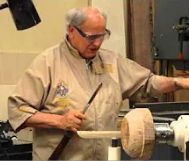 First up will be the 2011 demonstration by the late Ray Key, who came to Raleigh for a demo and workshops. This endearing British professional shared some of his many anecdotes, tips and techniques for both production and artistic bowl turning. It was among the first major demos that the club recorded, so we will show it online and pause to discuss as questions come in from those attending.
The show will begin Thursday, April 23 at 7pm.
Greetings fellow woodturners;
With the COVID-19 crisis, we hope that you all remain safe, healthy and confined as directed.
As you know NCSU and the Craft Center are shut down for the next few months, so we are unable to hold our usual monthly demonstration meetings.
The WGNC board is working on alternatives to help continue and extend the learning resource and camaraderie you have come to expect from the club.
This includes video demonstrations, virtual meetings and other technical opportunities to keep us going while obeying the new requirements of physical social distancing.
Beginning with our April 9 meeting, we have recorded a demonstration we plan to present live through a virtual meeting, using Zoom technology with your home computer, smart phone or tablet.